In this tutorial, you will learn how to draw a nose for beginners. This lesson will be very simple and will consist of only six steps.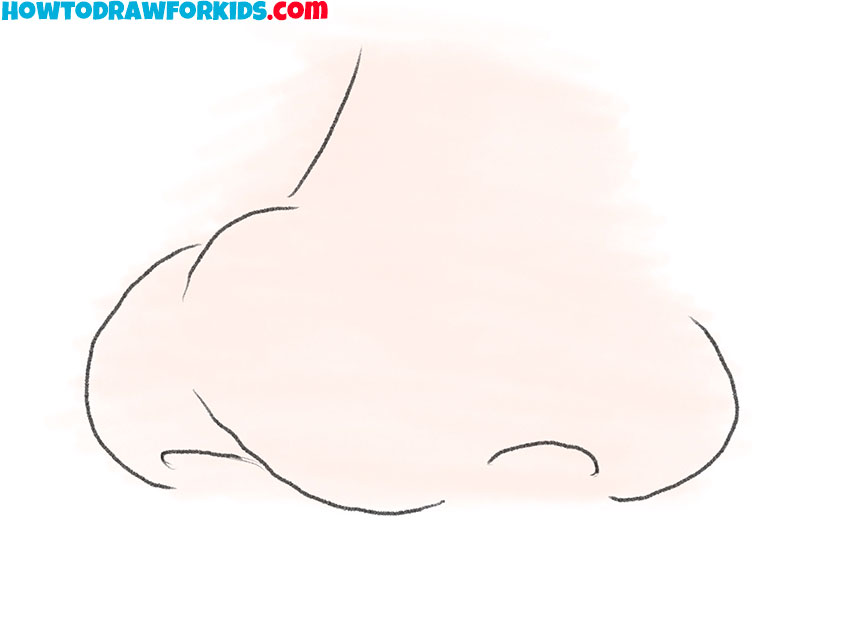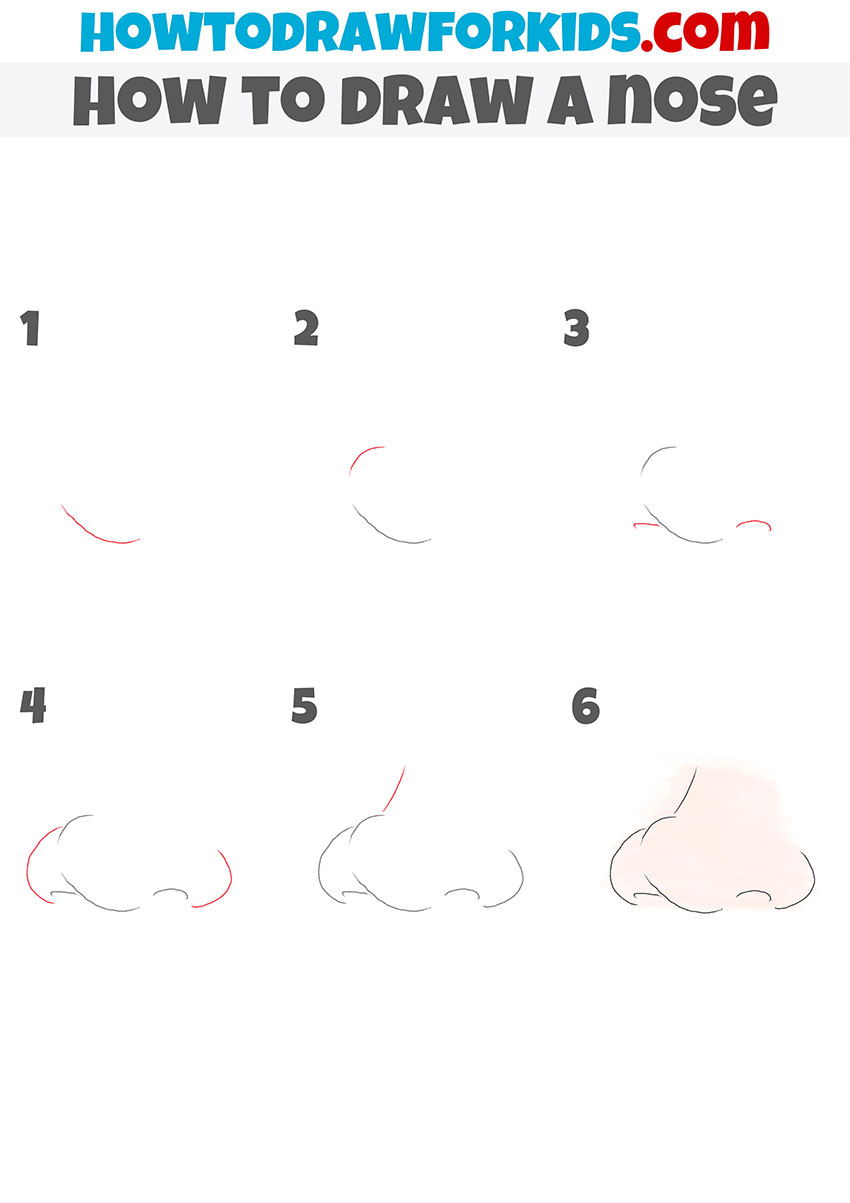 You can follow this interesting drawing lesson, in which I will tell you about how to draw a nose for beginners. This is another drawing lesson dedicated to drawing a person and his body parts.
This lesson will definitely be useful to you, as it will help you draw many beautiful portraits of people or characters with such a nose in the future.
You probably know that the nose performs very important functions in our body, since it is with its help that we can inhale various aromas and receive oxygen.
Since each person has different facial features, everyone's noses come in different sizes and shapes. In this tutorial, you will draw a simple nose for beginners, drawn with just a few curved lines.
If you already want to start this lesson as soon as possible, then you can prepare the materials you need for drawing and start drawing right now.
Materials
Pencil
Paper
Eraser
Coloring supplies
Time needed: 25 minutes.
How to Draw a Nose for Beginners
Start drawing the bottom of the nose.

This step is going to be very simple, all you need to do is draw one short, curved line.

Depict the top of the nose tip.

Above the previously drawn line, add another curved line of lesser length.

Draw the outlines of the nostrils.

On the right and left sides, add two curved lines of different lengths.

Add wings to the nose.

On the right and left sides of the previously drawn elements, depict two symmetrical arcs.

Sketch out the bridge of the nose.

At the top of the elements you drew earlier, add one small line.

Color the drawing.

You can choose any color for the drawing.
Now you know how to draw a nose for beginners and you will be able to apply the skills you have learned in the future. Be sure to share this lesson with your friends so they can draw with you and improve their artistic skills.
Don't forget to download the PDF file that I prepared especially for you, so you can return to this lesson at any time convenient for you.