Would you like to learn how to draw a pelican? Then this lesson is for you! In six easy steps you will draw this amazing bird.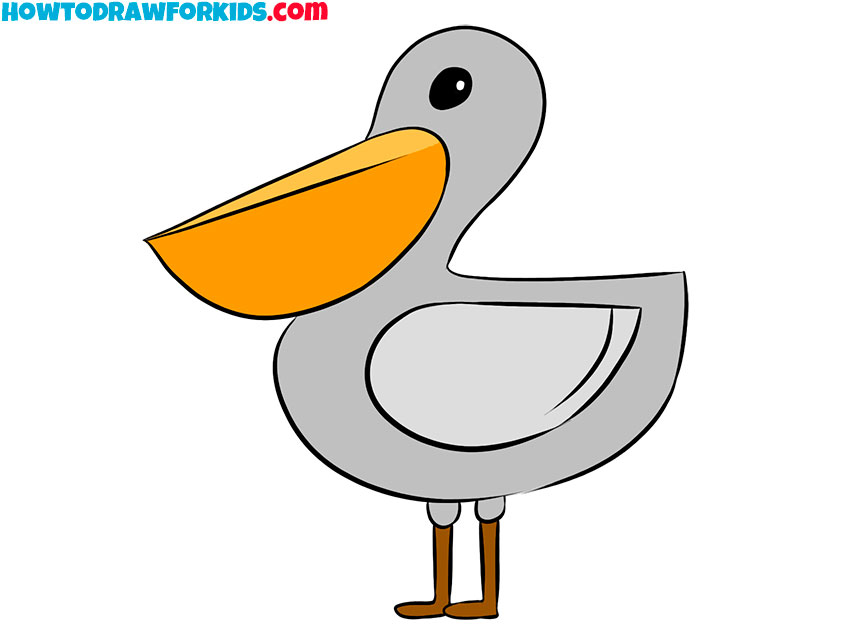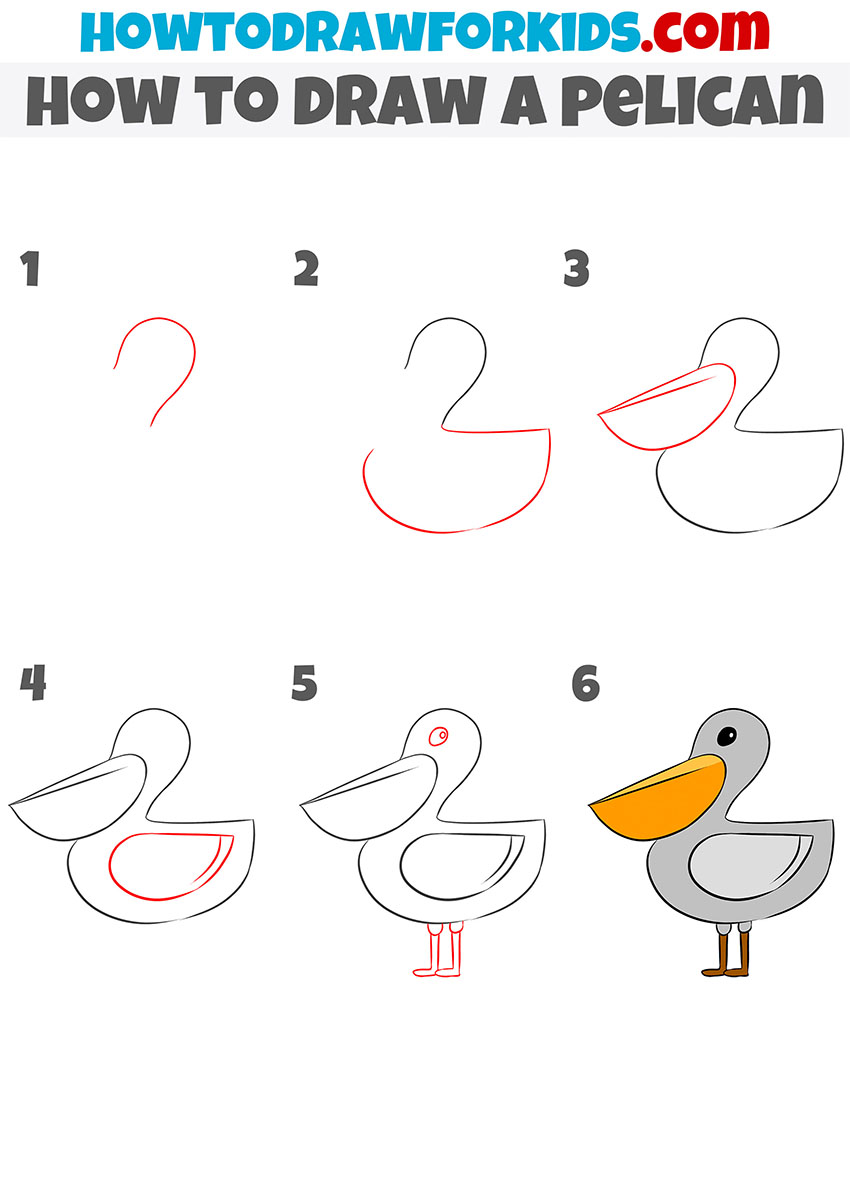 In this tutorial, I want to show you how to draw a pelican. This is a large waterfowl. The pelican has a massive body, short and thick webbed paws, and a short tail. But the main feature of this bird is a long beak, under which there is a large bag, making the beak very roomy.
I think you will have a lot of fun drawing this amazing bird. It will be very easy to do this because the lesson is adapted for beginners.
In this tutorial, you will follow six simple steps. Therefore, feel free to follow this lesson, even if you have little experience in drawing. Be careful and attentive and you will get excellent results.
Materials
Pencil
Paper
Eraser
Coloring supplies
Time needed: 20 minutes
How to Draw a Pelican
Draw the outline of the head.

To do this, depict a smooth rounded line.

Depict the torso.

Add a smooth line to make the torso the same shape as in the example.

Sketch out the beak.

Draw the long beak and add the bag at the bottom using a semicircular line.

Draw the wing.

On the side of the body, carefully draw the wing.

Add paws and eyes.

Depict a small circle to make an eye. Below skethc out two paws.

Color the pelican.

Use yellow for the beak, gray for the body, and brown for the legs.
Fine! The lesson of the step-by-step drawing of a pelican is completed and now you can evaluate the result. I hope you did a good job and are now proud of your creative abilities. You can show the result of your work to your friends and offer to do drawing lessons together. You will definitely enjoy this activity. I will also be glad to see you among the subscribers on social networks.