Today I will tell you about how to draw a polo shirt for kindergarten. This will be a really simple drawing guide for anyone with a basic level of artistic skill.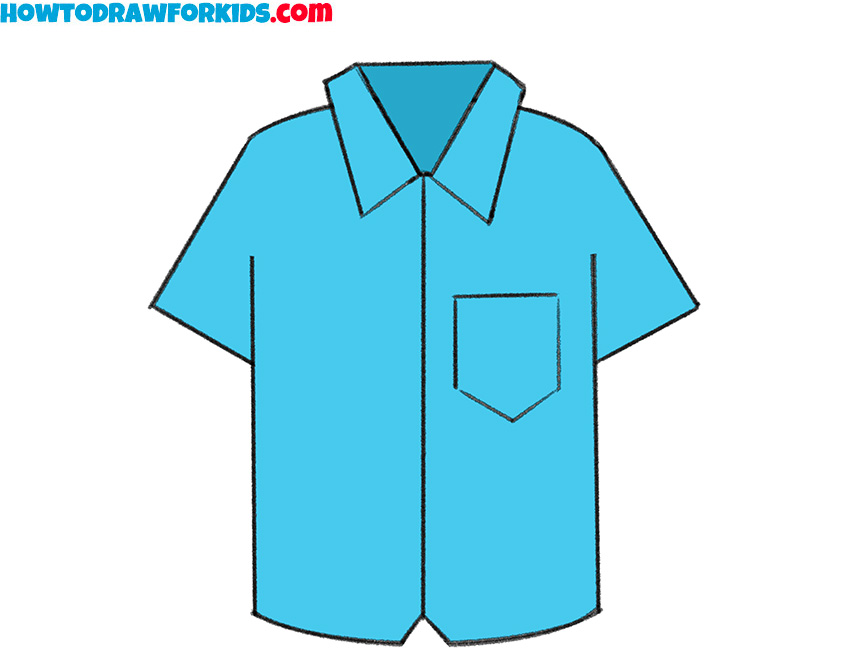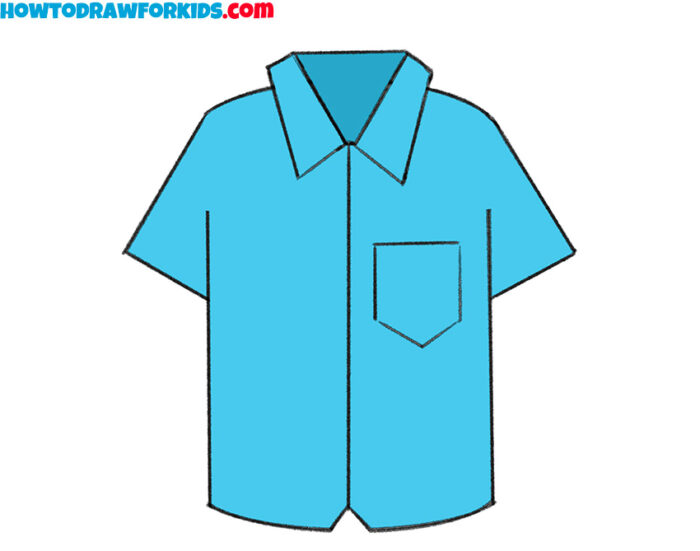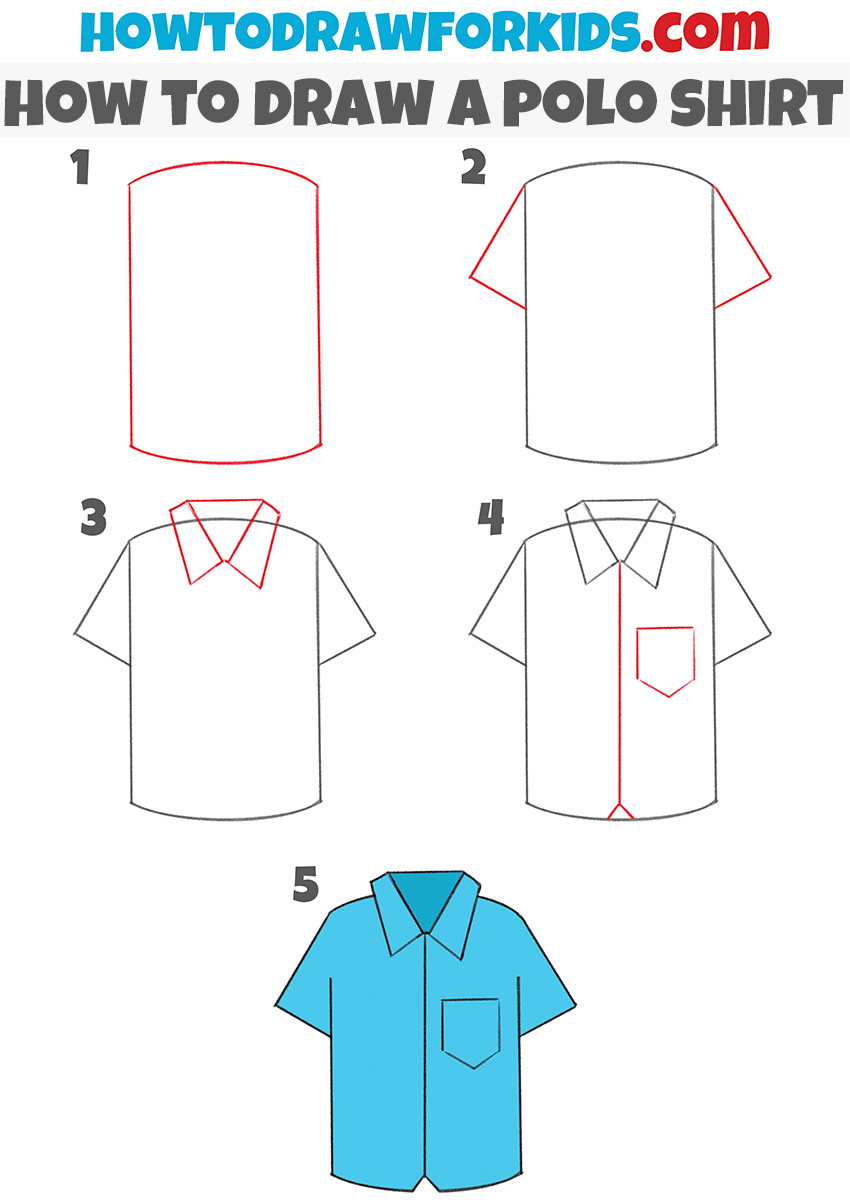 Continuing the theme of clothing, in this lesson, you will learn how to draw a polo shirt. Polo is a garment made of knitted fabric. The polo has a short fastening, a turn-down collar, and a short sleeve. This type of shirt is a sportswear and is worn for playing tennis, golf, or some other team game. This type of clothing can also be called a T-shirt.
The model shown in the figure is very simple to execute and you can easily cope with this task.
The main thing in this lesson is to make sure that the lines are straight and that both sides of the polo are the same. When the basic outlines of the polo are done, then you can start coloring. In this case, you can use blue.
Materials
Pencil
Paper
Eraser
Coloring supplies
Time needed: 15 minutes
How to draw a Polo Shirt for kindergarten
Draw a base rectangle.

Place this shape in the center of the piece of paper.

Add sleeves.

Draw a pair of identical triangles as in my reference.

Depict the collar.

Draw these shapes at the top of the polo shirt.

Add details.

Draw a pocket and a vertical crease in the center.

Color the polo.

Choose any color you like.
Well, this drawing guide is over and you can enjoy your drawing. I have created a special PDF version of this tutorial for you. It contains the coloring page, tracing worksheet, and grid drawing worksheet. With this pdf, you can practice drawing at any time, even when the Internet is turned off.
By the way, do not forget to write in the comments about how successfully you were able to draw this. Your messages help me a lot to work.