How to Draw a Saber Tooth Tiger
Now I want to show you how to draw a saber tooth tiger. Be sure to follow this simple tutorial to improve your creativity.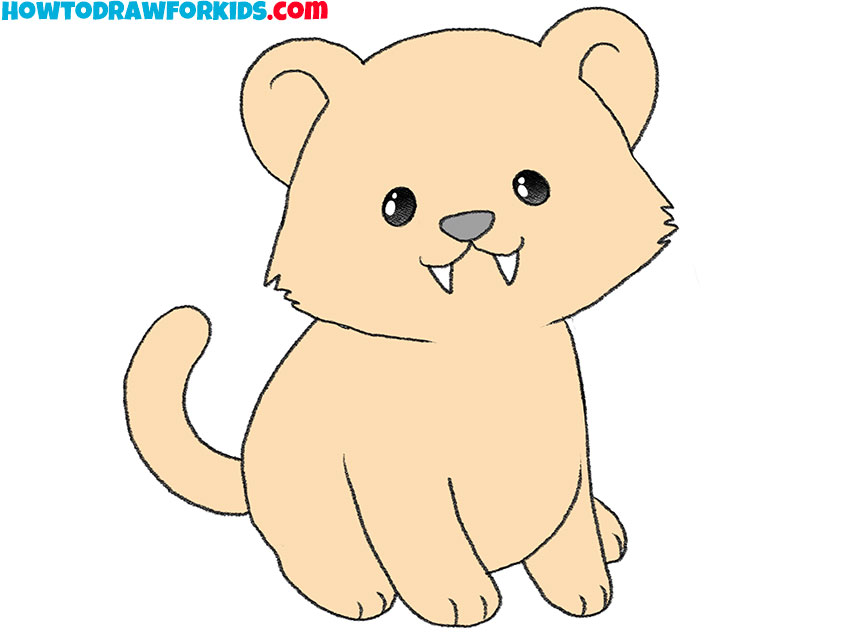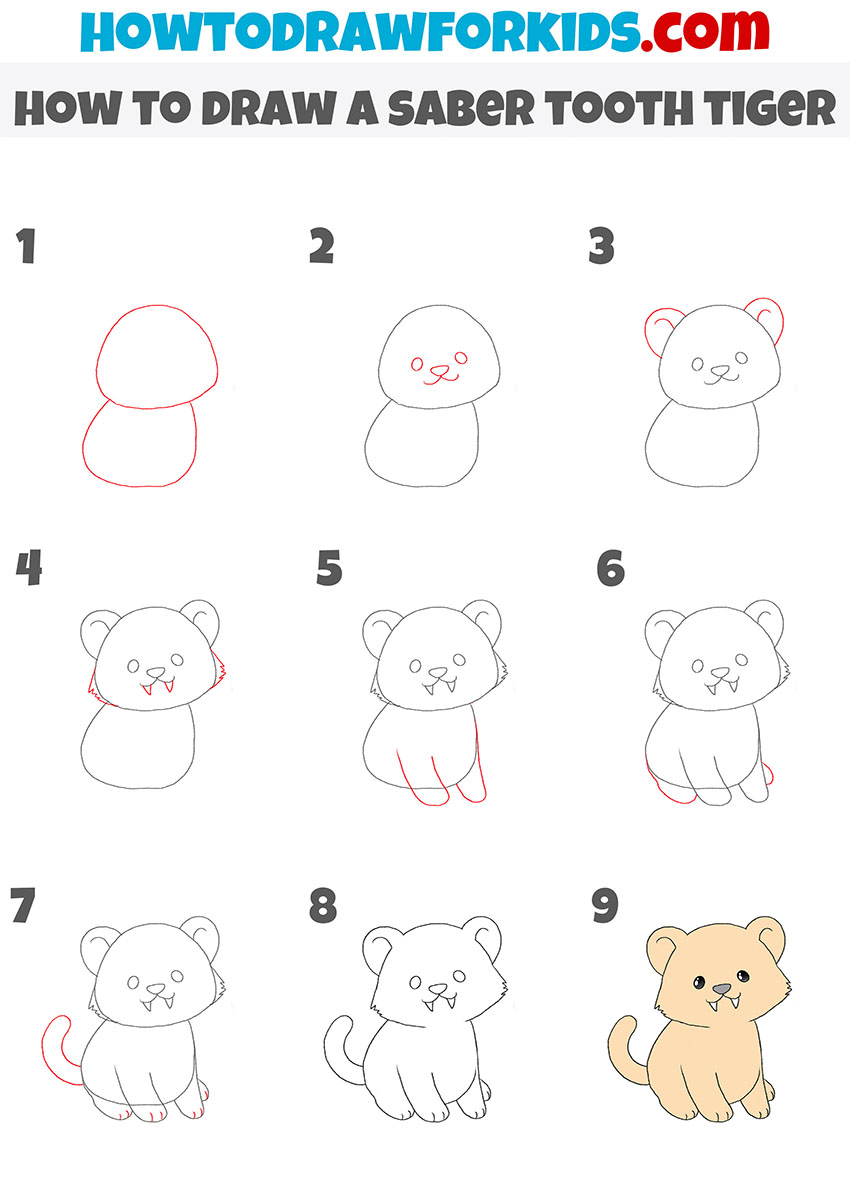 I decided to dedicate this step-by-step guide to the theme of wild animals, and now you will learn how to draw a saber tooth tiger. This is a ferocious predator that lived on our planet many years ago. A distinctive feature of these animals were huge fangs on the upper jaw.
In the picture, the saber toothed tiger looks very cute and funny, here it is not scary at all and evokes pleasant emotions. I hope that you enjoy this lesson and acquire useful skills that will be useful to you to create new beautiful drawings.
Now check if you have all the art supplies at hand and start drawing.
Materials
Pencil
Paper
Eraser
Coloring supplies
Time needed: 30 minutes
How to Draw a Saber Tooth Tiger
Draw the head and torso.

Depict the head where the bottom is wider than the top and add the small torso.

Add elements of the muzzle.

Draw the eyes in the shape of ovals, draw the nose and draw the mouth with curved lines.

Depict the ears.

With the help of semicircular lines depict two ears and immediately add the inside of the ears.

Sketch out the fur and fangs.

Draw the spiky strands of the fur on the sides of the head and draw two large fangs.

Draw the front paws.

Depict two short front legs at the bottom of the torso using smooth curved lines.

Depict the hind legs.

Draw two hind legs in a sitting position.

Add the fingers and tail.

On the paws, depict the fingers using short strokes and draw the tail that is raised up.

Correct inaccuracies.

Correct the mistakes if necessary and carefully remove all unnecessary lines in your drawing.

Color the drawing.

You will need beige, gray, and black.
The saber toothed tiger is ready! I hope you have a great drawing, and you are proud of yourself. At the end of the lesson, I suggest you download a PDF file that contains a brief instruction and additional useful materials necessary for the effective implementation of this lesson.