How to Draw a Saw for Kindergarten
The lesson on how to draw a saw for kindergarten contains five easy steps and offers you the easiest way to draw this tool.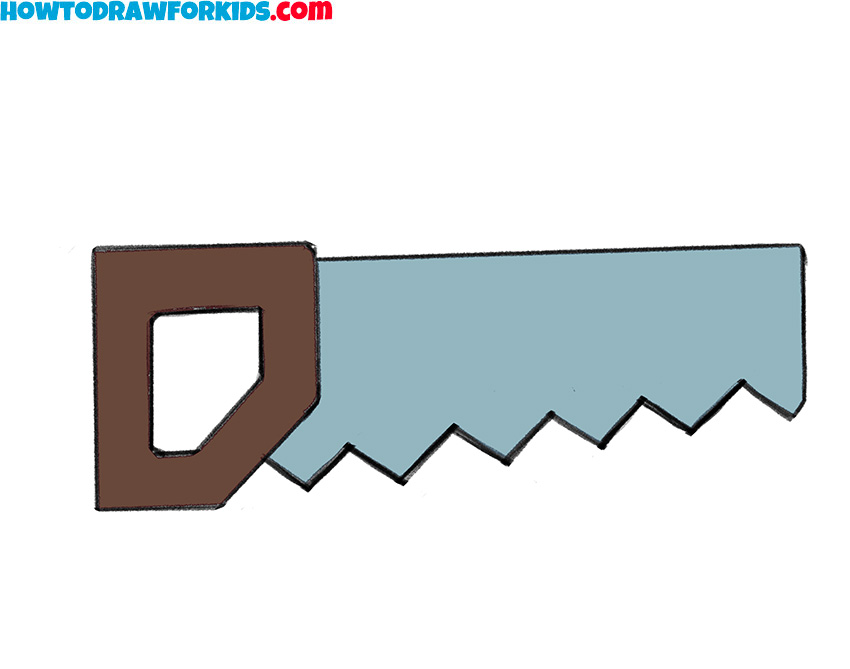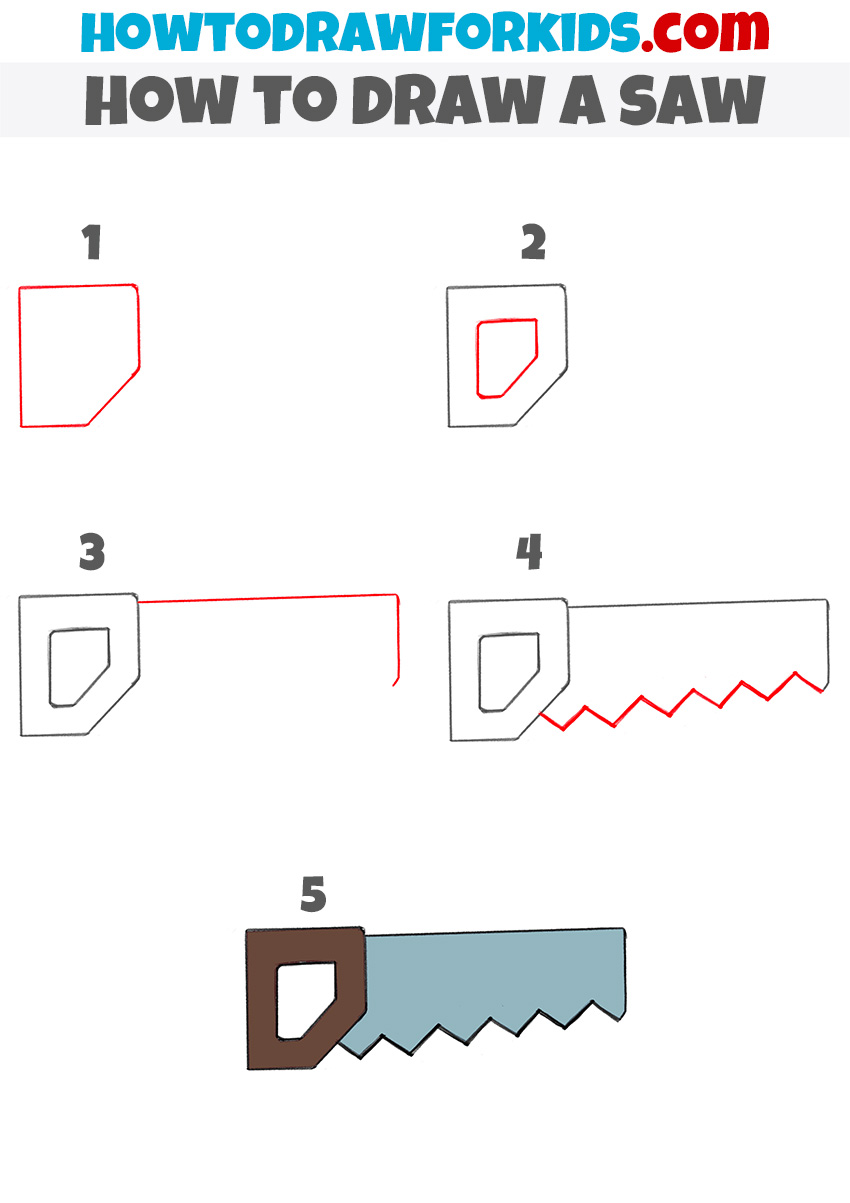 In this lesson, I decided to return to the topic of tools that are used in construction and in everyday life. Now I will show you how to draw a saw for kindergarten. This tool is required for sawing wood. The saw comes in a variety of configurations. This tutorial introduces a conventional hand saw. This is a very necessary item in everyday life, especially for residents of private houses. In this case, the saw must be on the farm to perform various work in the house and on the garden plot.
As you can see, this picture shows a conventional saw, which consists of a few simple elements. The saw has a regular shape and consists of a handle and a working blade.
This tutorial will take very little time. Here you will need the ability to draw straight lines, and you will practice doing this again. Therefore, this lesson will not only be interesting but also useful for you.
So, follow all the drawing steps sequentially and use my tips.
Materials
Pencil
Paper
Eraser
Coloring supplies
Time needed: 15 minutes
How to Draw a Saw for Kindergarten
Draw the outline of the handle.

The handle is shaped like a rectangle with a beveled corner.

Depict the inner outline of the handle.

To do this, repeat the same shape, but only at a reduced size.

Draw a metal blade.

Sketch out a horizontal straight line and a small vertical line at the end of the saw.

Draw the bottom of the blade.

At this point, depict the saw teeth in zigzags.

Color the drawing.

Use brown for the handle and gray for the metal blade.
Another lesson is over and now you have learned how to draw a saw. Hope you tried hard and are now happy with the result. As you can see, your ability to draw various objects improves with each lesson, and you gain new useful skills.
Share your impressions of the lesson in the comments. I would be interested to know your opinion. For your convenience, I have prepared a PDF with a short version of this tutorial. In this file, you will find useful tools that will help you complete the drawing lesson at any convenient time, even if there is no Internet connection.