Hello everyone and welcome to drawing a guide on how to draw a shield for kids! Shields are known from the most ancient times and were the first means of protection against cold weapons. There is a huge number of different types of shields – metal, wooden, round, elongated, big, small, and so on.
Step 1
The shield will be drawn in half a turn, so first of all sketch an oval as the main shape.
Step 2
Inside the large oval, depict another one oval.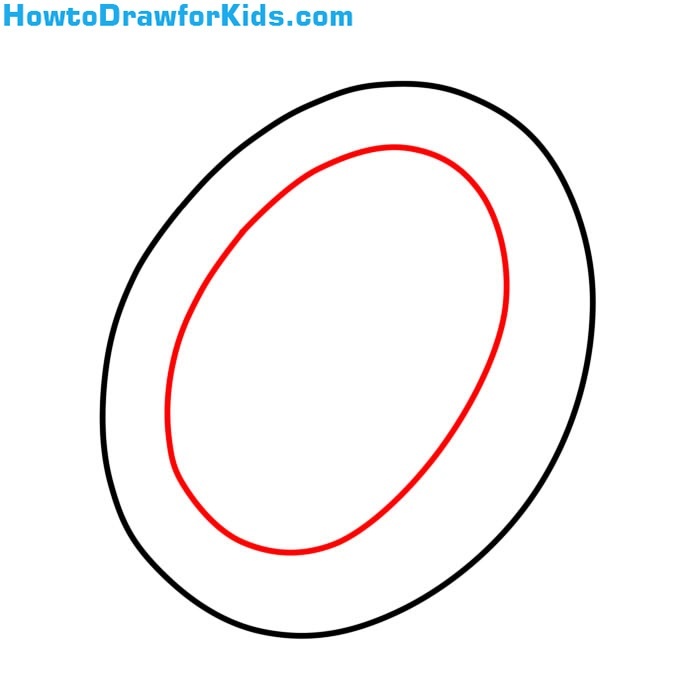 Step 3
Give a little volume with a couple of curved lines as in picture number three.
Step 4
In the middle of the shield draw the part which is called a "shield boss".
Step 5
Draw round rivets that surround the shield. In the central part draw lines of wood.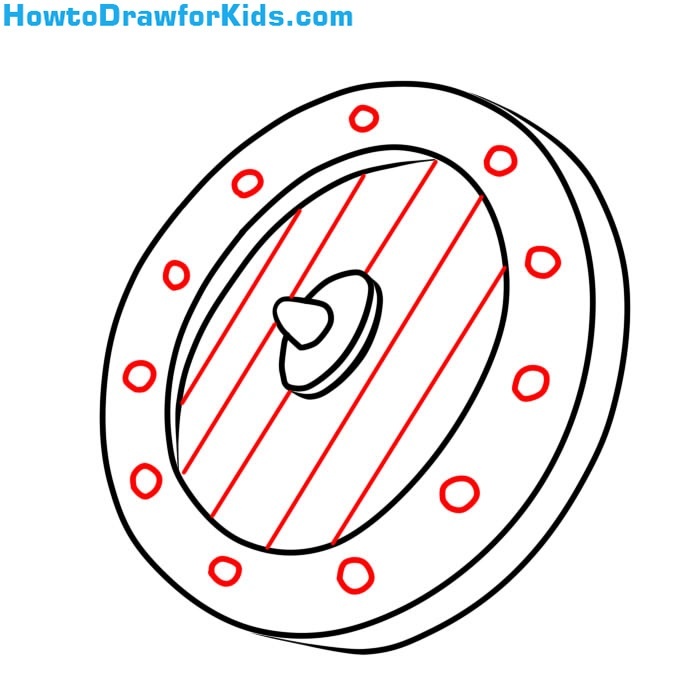 Step 6
Erase all unnecessary lines to get such a nice shield as in my example!
Step 7
Paint out the shield in gray and brown or leave it in black and white as in the step number six.
The drawing instruction about how to draw a shield for kids came to an end. Do not forget to share this sketching guide and subscribe to us on social networks.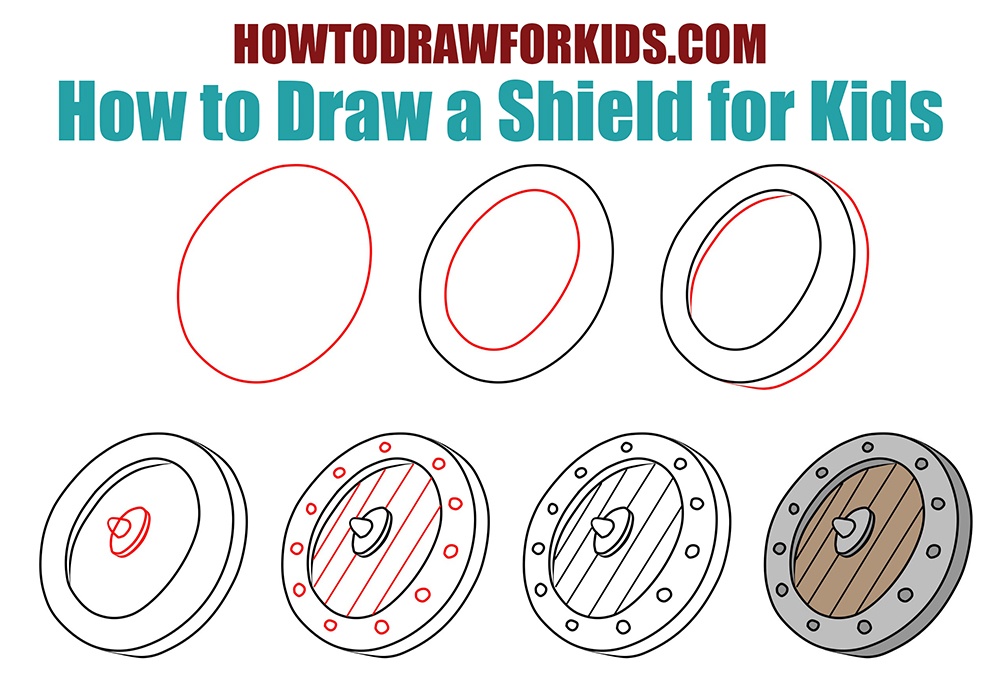 This instruction I call the "abbreviated version of the lesson." In it, I usually collect all the steps in one picture to make it easier for my readers to draw, save and share with friends. Also visit my other sketching lessons and subsctibe to my page in Pinterest.