How to Draw a Simple Bike
In this tutorial, you will learn how to draw a simple bike step by step. With this lesson, you will train your artistic skills.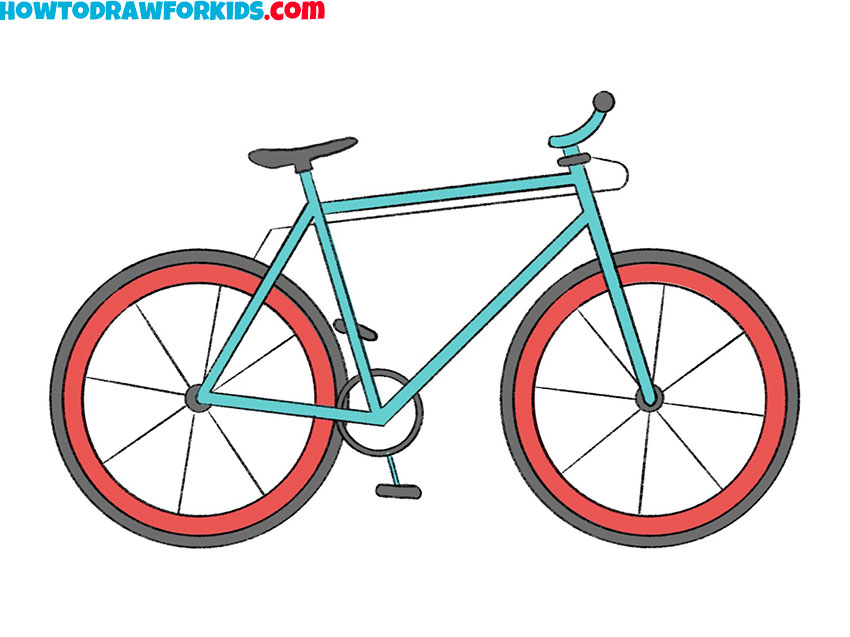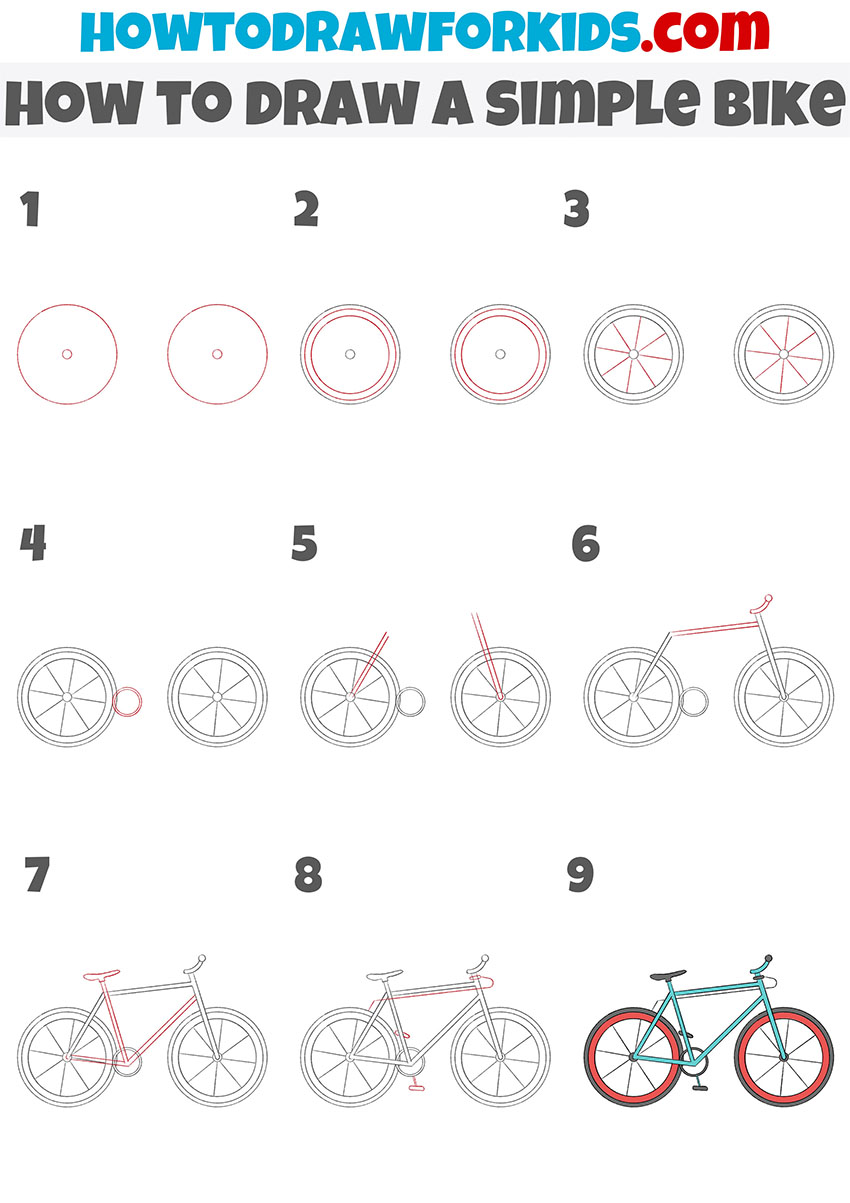 Now you will learn how to draw a simple bike step by step. This type of transport is familiar to you. The bike is a very convenient means of transportation for children and adults and has a number of advantages.
This drawing may seem difficult for you, but in fact you will quickly complete this task. If you follow the sequence of steps and carefully draw all the lines, as shown in the example, you will get a good result.
For your convenience, in each step, there is a small hint that will help you correctly depict the next element. Pay special attention to drawing the wheels, because the circles must be even.
Materials
Pencil
Paper
Eraser
Coloring supplies
Time needed: 30 minutes
How to Draw a Simple Bike
Draw the outline of the wheels.

Depict two identical circles at some distance from each other and determine the center.

Add the thickness of the wheels.

Sketch out two more circles inside each wheel.

Depict the spokes.

Draw straight lines from the center of the wheels to the outer contour.

Sketch out the chain drive element.

At this stage, add two small circles near the wheel.

Start drawing frames.

Draw straight lines from each wheel.

Add the top frame and handlebar.

Draw straight lines to represent another tube, and draw the steering wheel with curved lines.

Depict the rest of the frames and saddle.

Draw some straight lines in different positions and add the saddle.

Draw the rest of the elements.

Add the braking system and two small pedals.

Color the simple bike.

Use the same colors as in the example, or any other colors.
I remind you that for your convenience, I have previously created a short version of the lesson in PDF format. Download the file and use it anytime, even if you don't have Internet access.