Today, you will learn how to draw a simple penguin. Start this step-by-step guide and get useful drawing skills!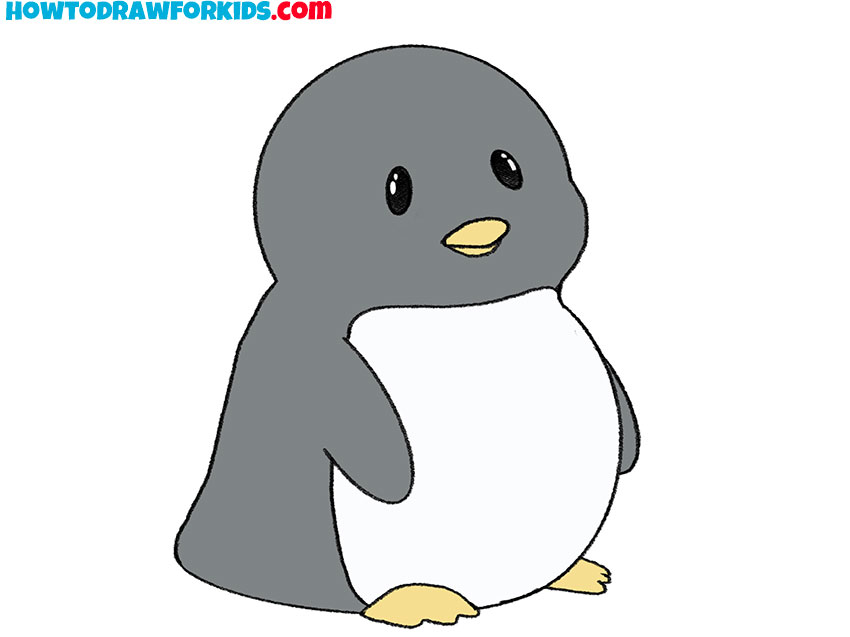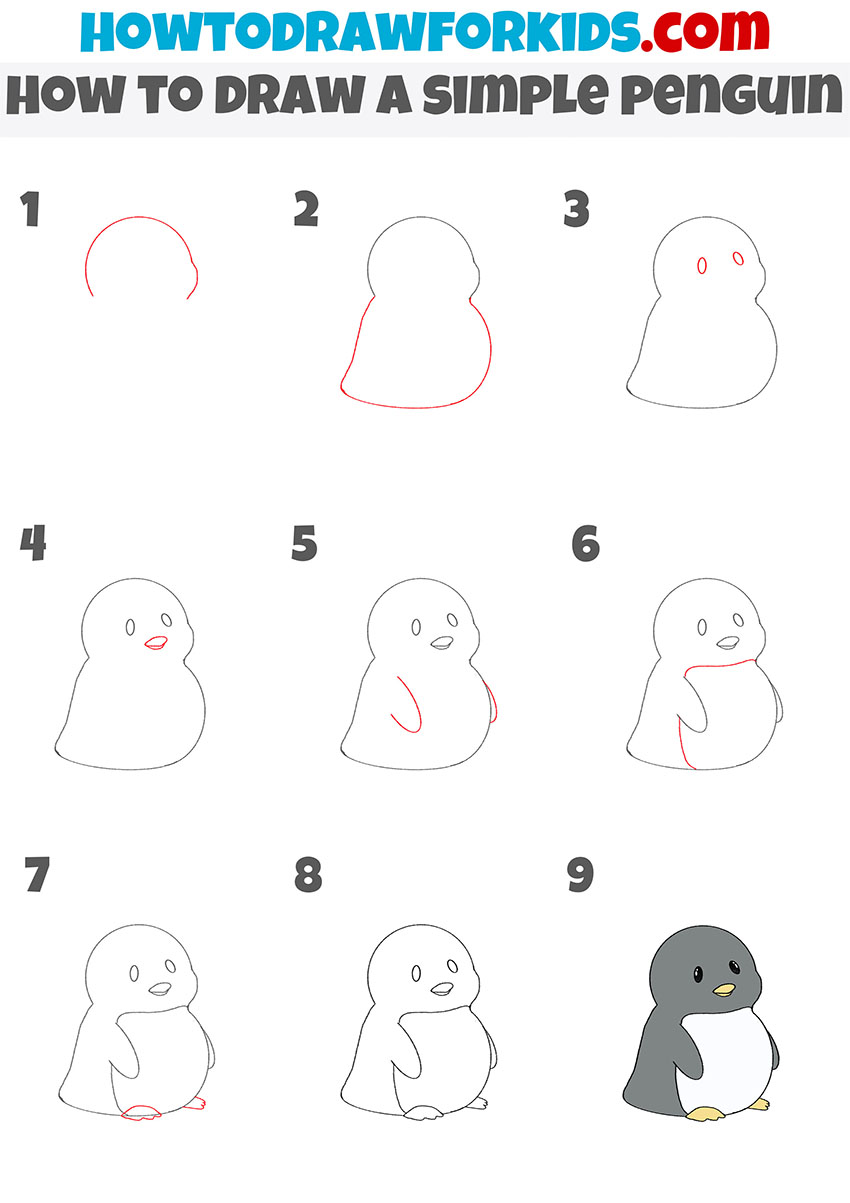 I invite you to a new, interesting lesson in which you will learn how to draw a simple penguin. Drawing a penguin is not at all difficult and very exciting.
Here is a simple instruction that shows in detail how to draw a simple penguin. As you work, you will use the original outlines and then add details. This is a very simple creative task that even a beginner can do.
Penguins are funny seabirds. They have short legs and therefore clumsily move. Penguins have wings, but they are very short. Wings are not designed for flight, but are used as fins.
Penguins are able to survive in the harshest cold conditions because their body has a dense layer of fat. I think that you were interested in learning a few facts about penguins, and you are ready to start the lesson.
In the picture, you see a cute little penguin. The body of the penguin has a rounded shape, and the head smoothly passes into the body. Be careful and keep all proportions.
Materials
Pencil
Paper
Eraser
Coloring supplies
Time needed: 30 minutes
How to Draw a Simple Penguin
Draw the head.

Depict a smooth rounded line and depict a slight bulge on the right side.

Depict the torso.

Below the head, add the torso, which has a rounded shape and the slightly pointed tail.

Sketch out the eyes.

Draw two small ovals on the head.

Add the beak.

With smooth lines, draw the beak, which consists of two elements.

Draw the wings.

Add two short wings using curved lines.

Add details.

Depict the contour where the color of the plumage will be different.

Depict the lower paws.

Draw two lower short paws of the same shape as in the example.

Correct inaccuracies.

At this stage, check your drawing and correct if necessary.

Color the simple penguin.

You will need gray, yellow and black. Add highlights to the eyes.
The penguin is ready! Hope you get a great drawing. Share your impressions about the lesson in the comments. You can now download the short version of the lesson as a PDF file so that you always have access to the lesson.