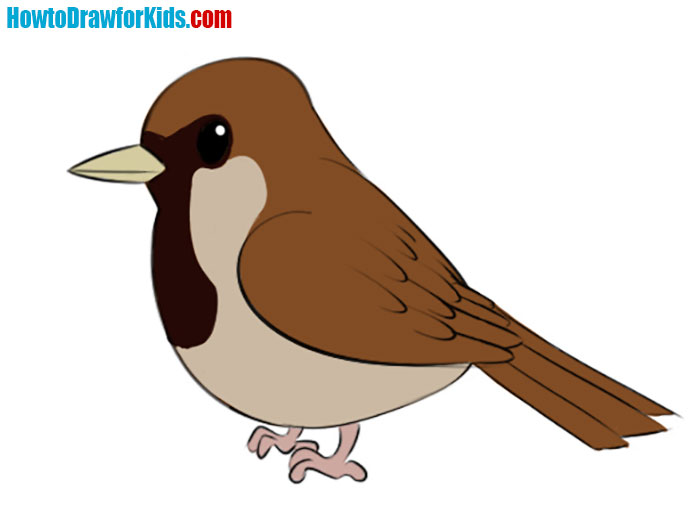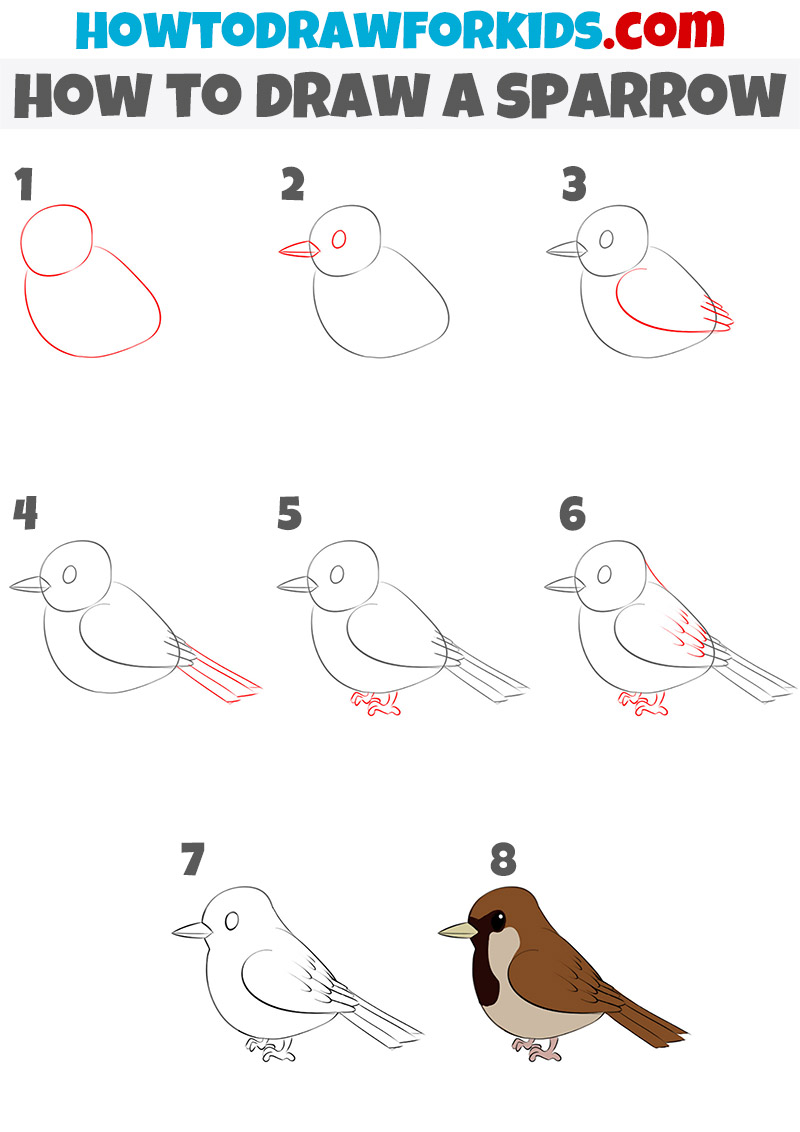 This is another instruction about drawing animals, and here I will show you how to draw a sparrow for kids.
Like all the other instructions about animals, this guide on how to draw a sparrow for kids will be as simple as possible. To draw a sparrow, you will need a pencil or marker, as well as a sheet of paper. At the very end of the work, you can use a set of colored pencils or markers for coloring.
Step 1
To draw a sparrow without problems and mistakes, depict a round head and torso.
Step 2
Now depict a vertically elongated oval for the eye. Depict a triangular beak with a few straight lines.
Step 3
Draw a wing with a long and smooth line. Don't forget to depict feathers on the edge of the wing.
Step 4
Use a few long lines to depict a tail consisting of three straight feathers.
Step 5
Now in the lower part of the body, draw legs with three rounded toes on each of the legs.

Step 6
Connect the head and neck with a simple line. Draw a feather texture on the wing.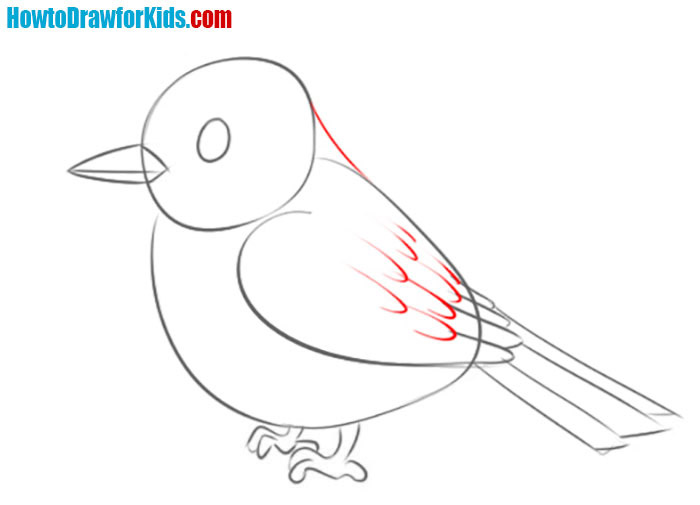 Step 7
Get rid of all the construction lines from the sparrow drawing and add the necessary finishing touches.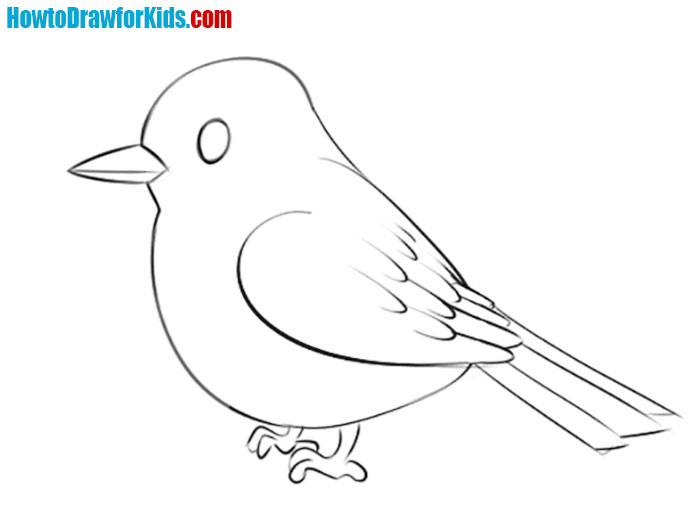 Step 8
I decided to paint the sparrow in shades of brown, as this is the most common color among these birds.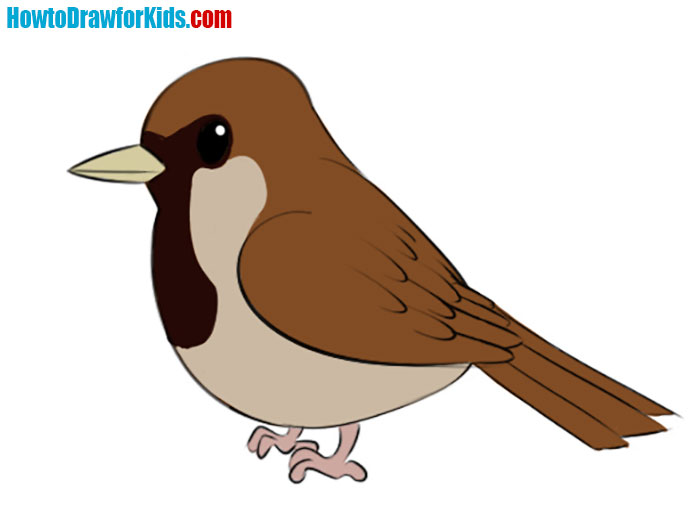 It is very important that when coloring the eyes, leave glare in them. This will give your sparrow drawing a more voluminous and lively look.
If the instruction on how to draw a sparrow for kids was useful for you, then be sure to subscribe to Howtodrawforkids.com and do not forget to share it with your friends.