In this tutorial, you will learn how to draw a stingray step by step in nine very easy steps. This guide is very helpful and interesting.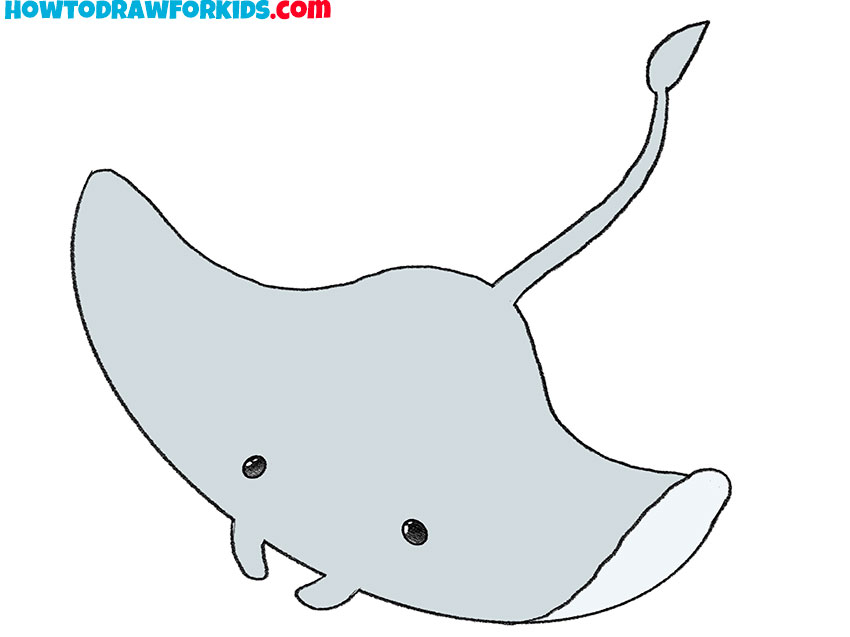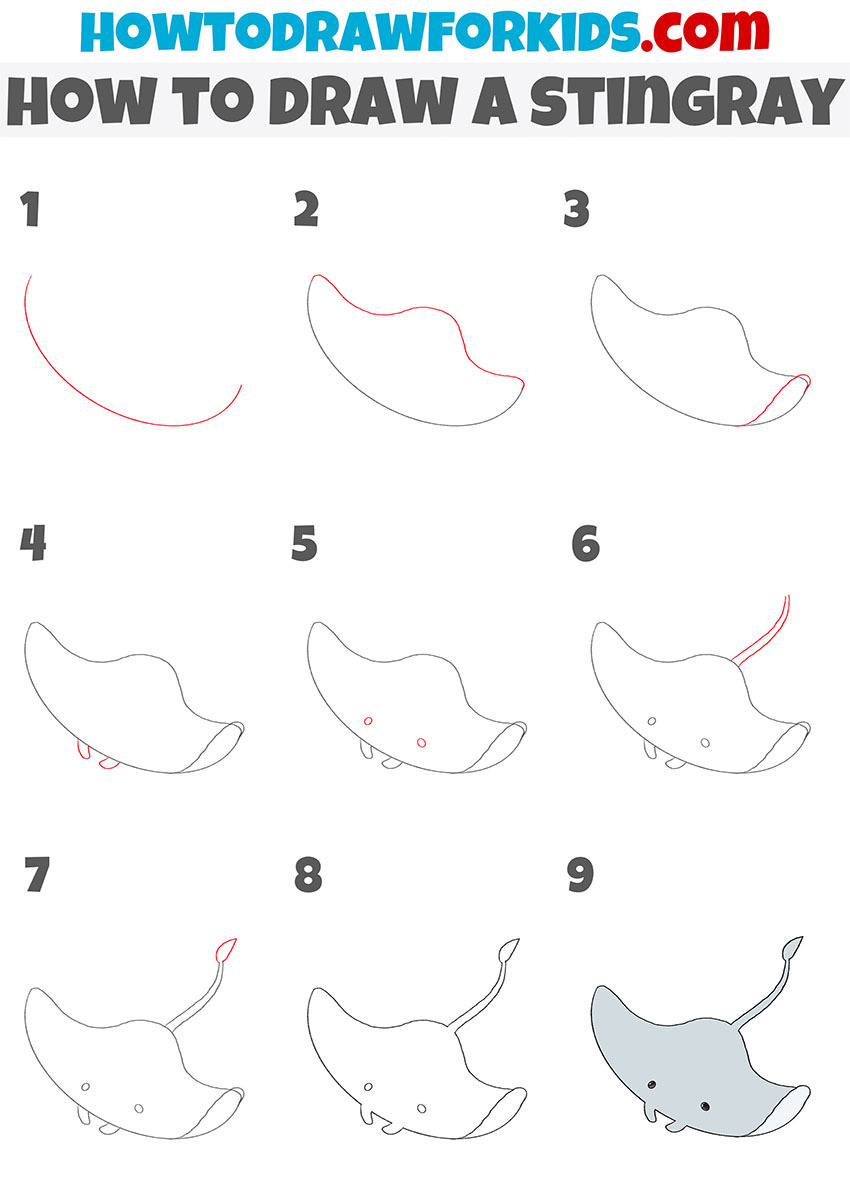 Now I will show you how to draw a stingray step by step. I think that you will enjoy drawing this marine life and you will have a good time and also get useful skills.
The stingray is an amazing fish that has an unusual shape. The stingray has a flattened body and large pectoral fins that are fused with the head. This is the main difference between the stingray and all other fish. Usually, the upper part of the slope is darker and may have small spots, while the lower part is light and uniform.
Some types of stingrays can be dangerous to other marine life and to humans since stingrays have special organs that can create an electrical discharge.
In the picture, you see one of the types of stingrays, which is called the manta ray or sea devil. This stingray is very large and fearsome, but in fact, it is harmless. The stingray has a wide body, in front, there are two head fins.
You can easily draw such a stingray if you carefully follow all the steps in this instruction.
Materials
Pencil
Paper
Eraser
Coloring supplies
Time needed: 20 minutes
How to Draw a Stingray Step by Step
Draw the front part of the torso.

Sketch out a long, rounded line.

Depict the back of the torso.

Continue drawing the torso and draw a smooth, curved line.

Detail one edge of the slope.

On one side, draw a rounded line to depict the edge of the fin, which is raised up.

Draw the head fins.

In front of the torso, draw two fins of the same shape as in the example.

Sketch out the eyes.

Depict two small circles.

Draw the tail.

From the back of the body, draw up two smooth lines.

Add the tip of the tail.

At the end of the tail, draw a brush-like shape.

Correct inaccuracies.

Check your drawing and remove the extra lines.

Color the stingray.

Use light blue. Color the eyes black and add highlights.
The lesson is over and now you know how to quickly and easily draw a stingray step by step. You can download a PDF file that contains a simplified version of the lesson. In addition to the walkthrough itself, you will find additional printables. Save it and complete the drawing lesson at any convenient time.