In this tutorial, you will learn how to draw an anime character step by step. Here is a simple guide that you will love.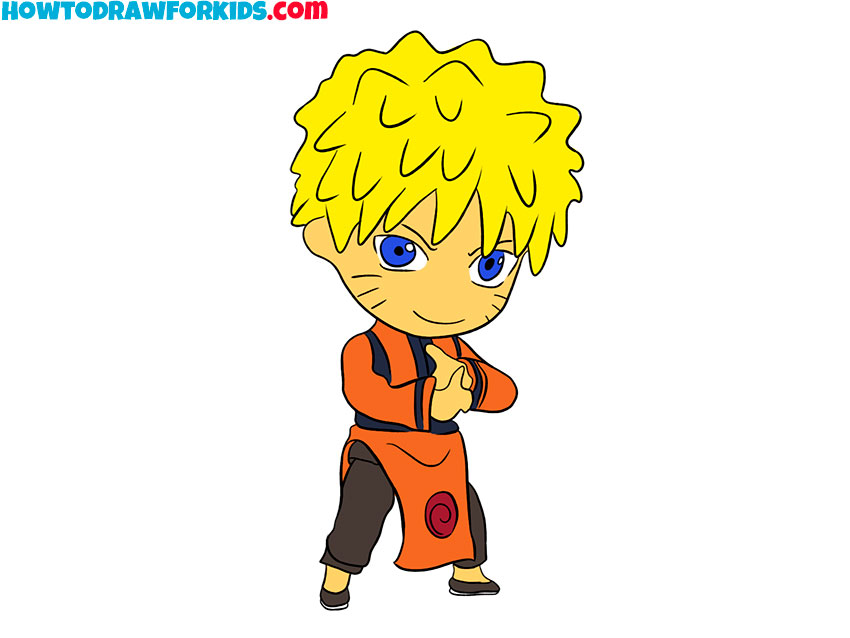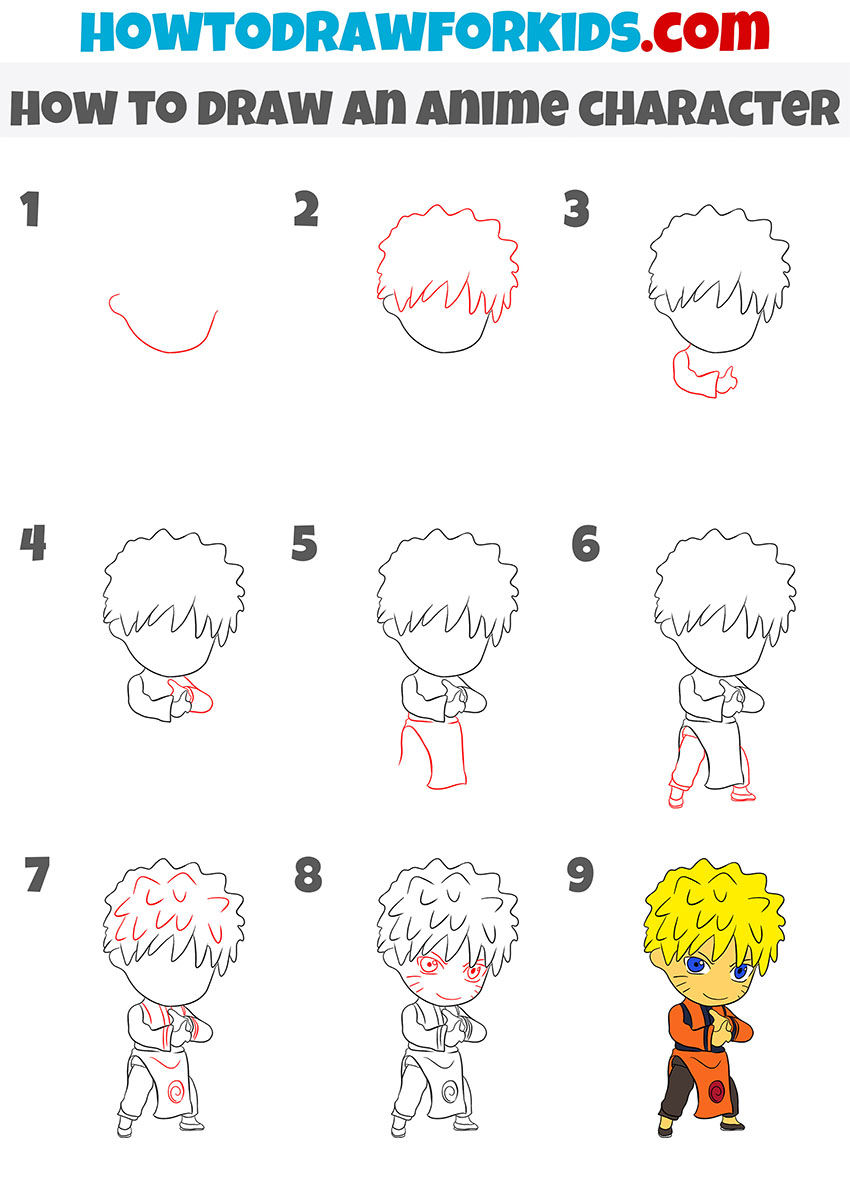 Now you have to complete another interesting lesson, where I will show you in detail how to draw an anime character step by step.
As an example, I chose a young, brave warrior. The anime character is made in chibi style and has characteristic features. The head is larger than the body, arms and legs are short, facial features are pronounced.
In this tutorial, an anime character is depicted in a fighting pose and wearing a special costume. This object may seem complicated to you, but in fact, simple lines are used here and the instructions are very simple.
If you follow all the drawing steps in sequence and try to draw the same lines, you will get an excellent result.
Materials
Pencil
Paper
Eraser
Coloring supplies
Time needed: 30 minutes.
How to Draw an Anime Character Step by Step
Draw an oval for the face.

Depict a rounded line that smoothly passes into the contour of the ear.

Add the outline of the hair.

The character has fluffy tousled hair. Use wavy lines to depict individual strands of hair.

Sketch out the one arm.

Draw a smooth line down from the head and depict the bent arm.

Depict the second arm.

On the right, draw the second arm in the same position.

Add the bottom of the clothes.

Use smooth lines to draw the belt and the lower part of the clothing.

Sketch out the legs.

The legs are in a fighting stance and the feet are far apart.

Detail the hair and clothes.

On the head, draw curved lines to depict individual strands. Add elements of clothing.

Color the anime character.

At this stage, choose any colors you like.
I want to remind you that for your convenience, I have previously created a PDF file with a short version of the lesson. Download the file and use it at any convenient time, even if the Internet is unavailable.