In this tutorial, I will show you how to draw an arctic fox step by step. Undoubtedly, the lesson will appeal to any novice artist.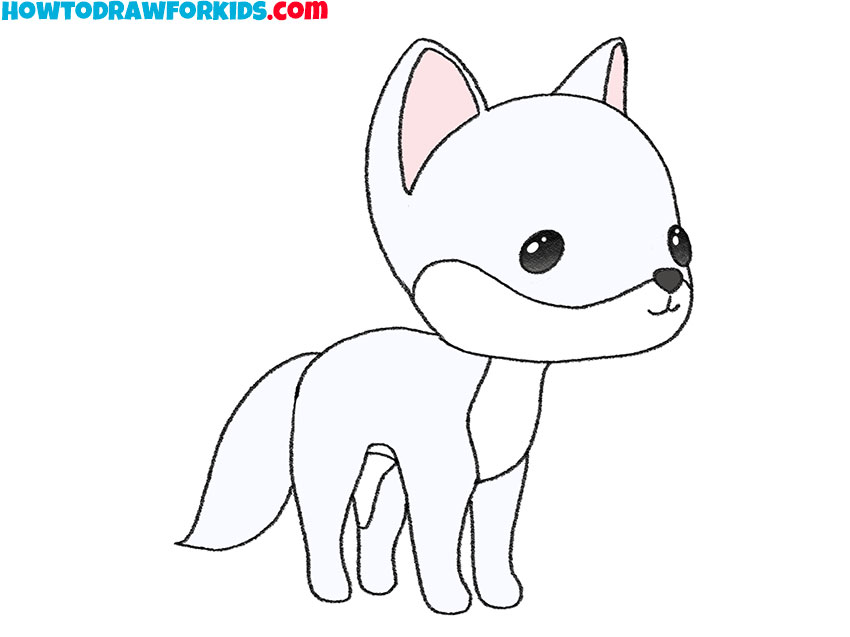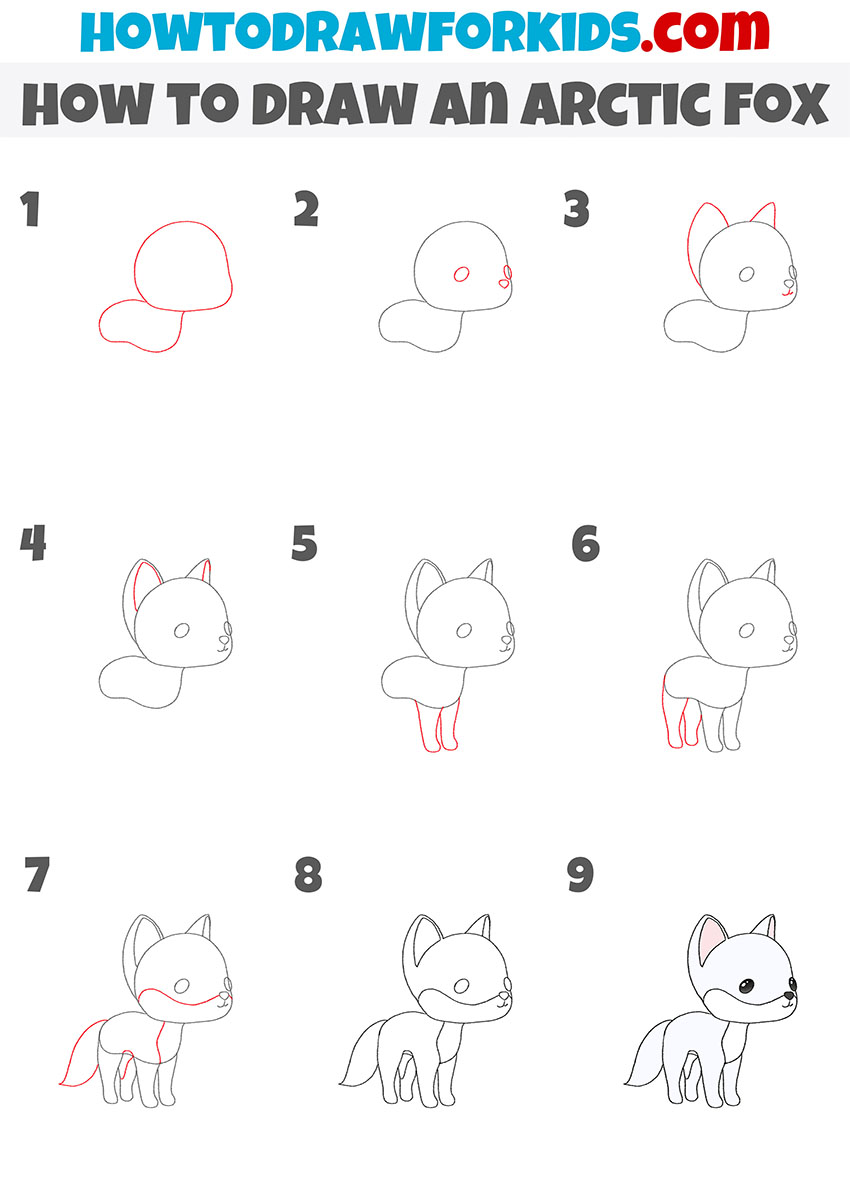 I am very glad that you are interested in the drawing lessons provided on this site, and today I will show you how to draw an arctic fox step by step. This is a predatory mammal that lives in the cold regions of our planet.
The Arctic fox is very similar to the common fox, but has a small size and differs in fur color. The Arctic fox has thick white fur, which reliably protects it from freezing.
In summer, the arctic fox darkens a little, and this coloration allows it to be better camouflaged. The arctic fox builds long burrows, expanding and cleaning them regularly. In this tutorial, the fox is depicted in a cartoon style, so the proportions of the body are unrealistic, but the fox looks very funny.
Materials
Pencil
Paper
Eraser
Coloring supplies
Time needed: 30 minutes
How to Draw an Arctic Fox Step by Step
Draw the head and torso.

Depict two figures of the same shape as in the example, while maintaining proportions.

Add elements of the muzzle.

Draw two small oval-shaped eyes, and on the right side of the head draw the nose.

Depict the rest of the head elements.

Draw smooth lines below the nose and draw the mouth on the head, add the pointed ears.

Sketch out the inside of the ears.

Inside each ear, draw smooth, curved lines along the outer outline.

Draw the front paws.

From the torso, draw down smooth lines and add two paws located together.

Add the hind legs.

This step is similar to the previous one in that the hind legs are the same shape as the front ones.

Detail the color and add the tail.

Draw a smooth line on the head and torso, add the wide pointed tail.

Correct inaccuracies.

Use the eraser and carefully remove all the extra lines.

Color the drawing.

Use light gray to color the fox furs, you will also need black and pink.
Finally, I suggest you download a short version of the lesson as a PDF file for free. Thus, the lesson will be available to you at any time, even if there is no Internet access.