In this lesson, you will learn how to draw an easy bee in nine steps. Start this lesson and get useful drawing skills!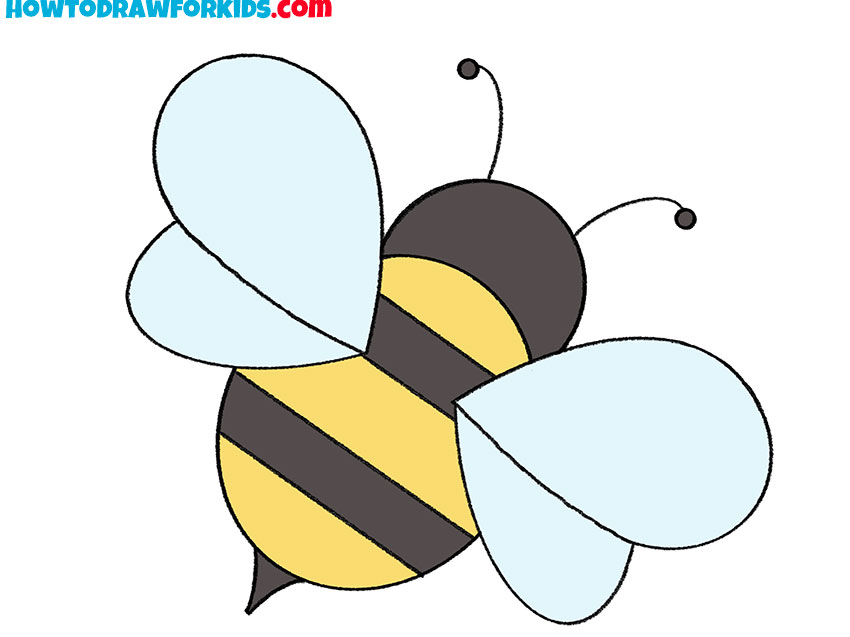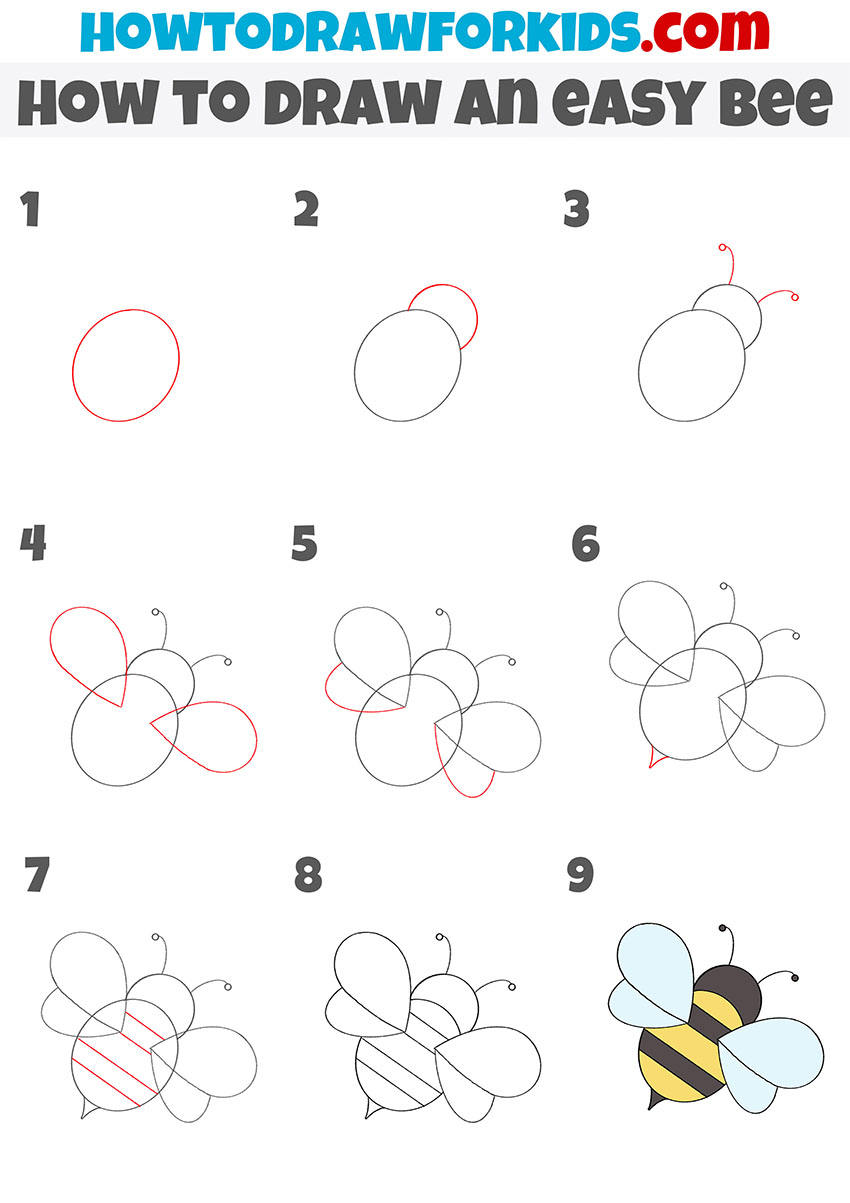 I want to present a new interesting and useful lesson in which you will learn how to draw an easy bee. With a simple step-by-step guide, you will improve your creative skills.
Especially for beginners, I have prepared a fascinating drawing lesson in which you will learn how to draw an easy bee. This is a great drawing object in which you will practice your ability to draw straight and rounded lines.
You will also once again train the ability to draw symmetrical objects. The lesson consists of nine steps that you can easily repeat. The simplest lines and a minimum of elements are used here.
In this illustration, the bee is presented in a cartoon style. The bee has a rounded head, body, and wings. Try to carefully draw all the lines to get the best result.
Materials
Pencil
Paper
Eraser
Coloring supplies
Time needed: 25 minutes
How to Draw an Easy Bee
Draw the torso.

First, depict an even oval.

Depict the head.

Using a smooth rounded line draw the head.

Add the antennae on the head.

Draw two lines that are placed symmetrically. At the ends of the antennae, add small circles.

Sketch out the upper wings.

On each side of the torso, depict wings of the same shape as shown in the example.

Add the lower wings.

From the bottom side, draw the wings, which are smaller in size.

Draw the stinger.

At the back of the body, add the small pointed stinger.

Add stripes.

On the body, draw several straight transverse lines.

Correct inaccuracies.

At this stage, check your drawing and remove any extra lines.

Color the easy bee.

Use grey, yellow and blue.
Especially for your convenience, I have prepared a short version of the lesson in the form of a PDF file so that you can return to this lesson at any time, even if you do not have access to the Internet.