How to Draw an Easy Bicycle
With the help of this guide, you will learn how to draw an easy bicycle. You will like this guide because it is very simple and interesting.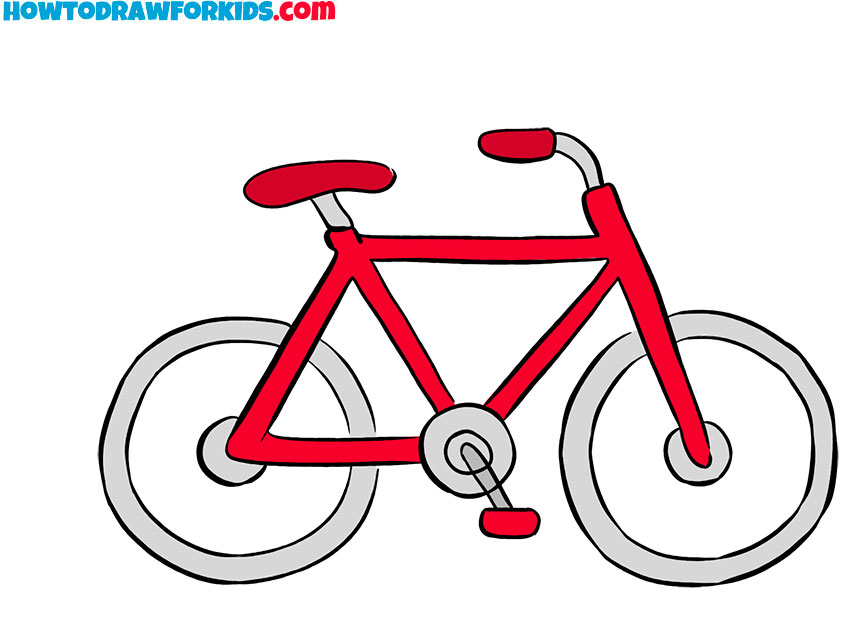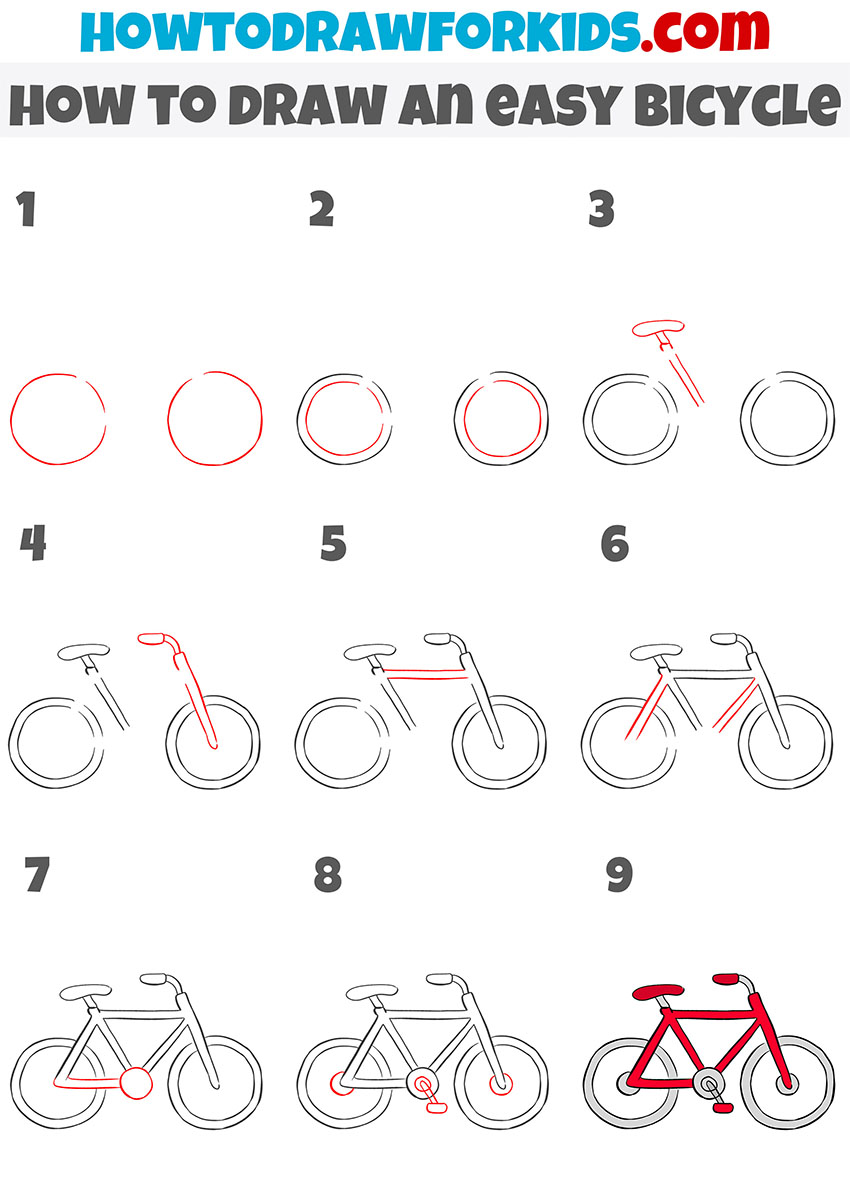 In this tutorial, you will learn how to draw an easy bicycle. I am sure that this lesson will be interesting and useful for you. The bicycle is one of the most useful human inventions. It is a very convenient and affordable means of transportation. Cycling promotes health, saves money and does not pollute the environment.
The bicycle has a simple design. The main parts are frame, wheels, seat and steering wheel. This is what you must show in your drawing. This lesson consists of a few simple steps, where you will draw all the parts of the bicycle in sequence. This requires the ability to draw straight lines and circles.
For coloring the bicycle, you can choose the colors that are suggested in this guide, or you can paint in any color you like. You can add highlights and shadows to make the bicycle look more realistic.
Materials
Pencil
Paper
Eraser
Coloring supplies
Time needed: 20 minutes
How to Draw an Easy Bicycle
Draw the outer outline of the wheels.

Sketch out two even circles and leave some gaps to draw the frame.

Depict the inner outline of the wheel.

Draw an even circle with a smaller diameter.

Sketch out the saddle.

Using straight lines, draw the base on which the saddle is located and then the saddle itself.

Draw the handlebars of the bicycle.

Depict the thin tube with straight lines for the bicycle handlebars.

Sketch out the top frame.

Draw two parallel lines between the handlebar and saddle.

Add the rest of the frames.

Depict the other two frames using straight lines.

Draw the gear.

The gear is circular. Use straight lines to add a tube between the gear and wheel.

Depict the pedal and the center of the wheel.

Add small circles in the center of the wheels and draw the pedal.

Color the drawing.

Use red and gray or whatever colors you like.
Now you have learned how to draw an easy bicycle. I suggest you download a PDF with a short version of the step-by-step guide. This will help you come back to this lesson anytime you want.