Today, I will show you how to draw an easy flower bouquet. This will be an exciting lesson that will train your artistic abilities.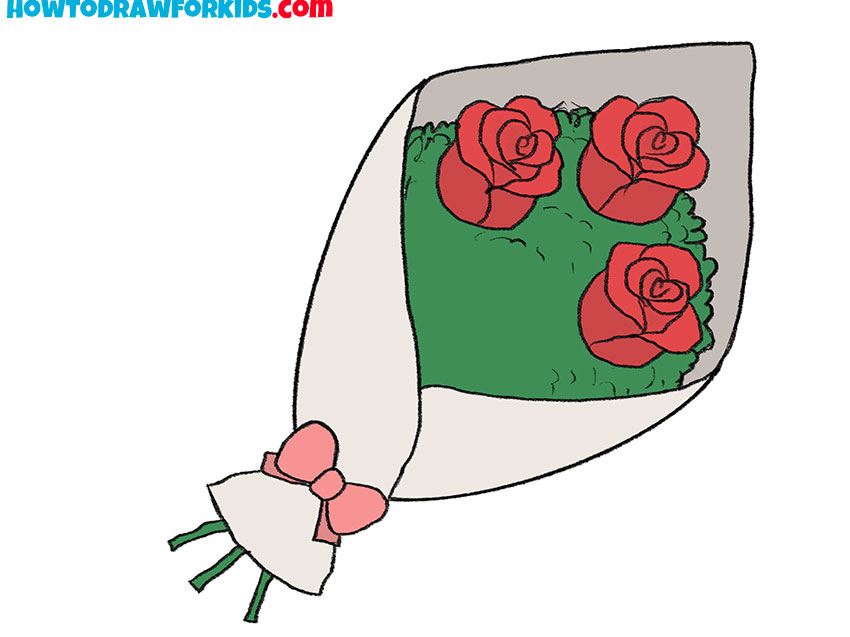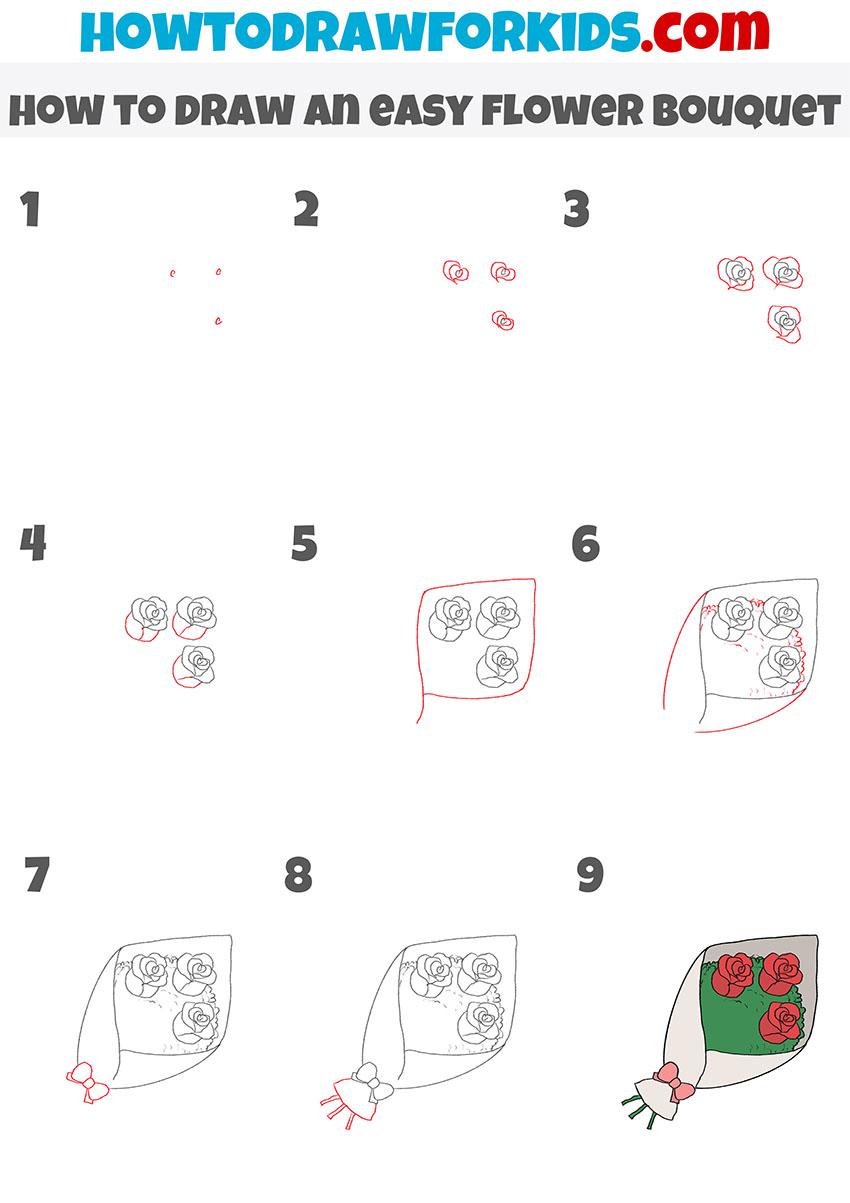 Drawing flowers is always interesting, and now you have to complete another lesson, in which you will learn how to draw an easy flower bouquet.
Here are three roses that are beautifully packaged. At the bottom, a bouquet of flowers is decorated with a bow. Such a bouquet can be presented for any holiday, it will be a great gift that will bring pleasant emotions.
The bouquet consists of several simple elements that you can easily draw. Each step is one simple action. As you work, use small hints to achieve the best result.
Materials
Pencil
Paper
Eraser
Coloring supplies
Time needed: 30 minutes.
How to Draw an Easy Flower Bouquet
Draw the middle of the buds.

Sketch out three short spiral lines.

Depict the petals.

From the middle, draw a few rounded lines to depict the petals.

Add the petals around the edges.

Draw a few more lines on each bud to depict the outermost petals.

Sketch out the bases of the buds.

Depict the base of each bud with rounded lines.

Add the inner contour of the package.

Using a few smooth lines, draw the outline of the packaging around the flowers.

Add the sides of the package and the foliage.

Sketch out two smooth lines on the sides and use jagged lines to depict foliage.

Depict the bow.

Draw the small bow at the bottom of the bouquet using a few curved lines.

Draw the bottom of the bouquet.

Sketch out the rest of the package and three thin stems.

Color the drawing.

Choose any colors you like.
At the end of the lesson, I suggest you download the PDF file, in which you will find a brief instruction and additional useful tools. Thus, the lesson will always be available to you, and you can return to it at any convenient time.