Today I will show you how to draw an easy mug in just six steps. I am sure you will enjoy this step-by-step guide.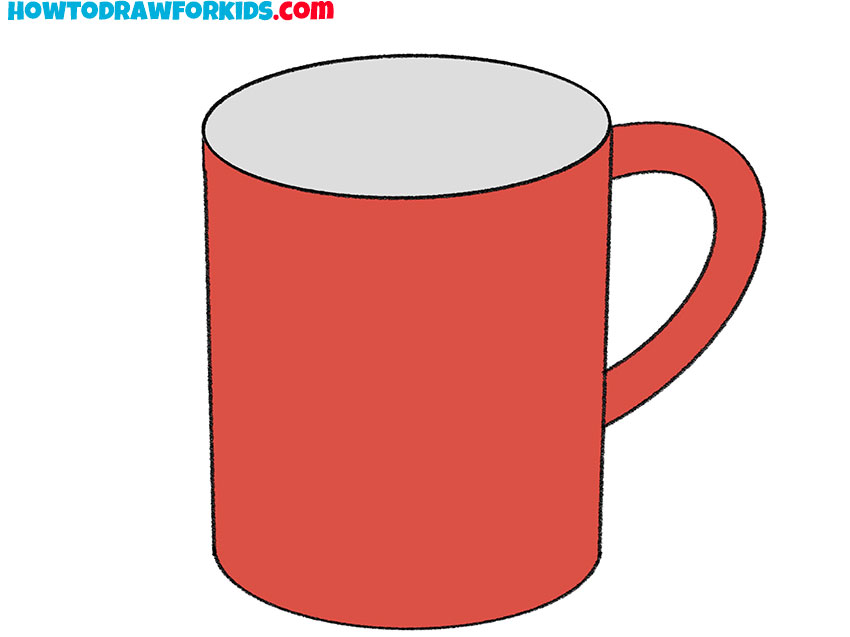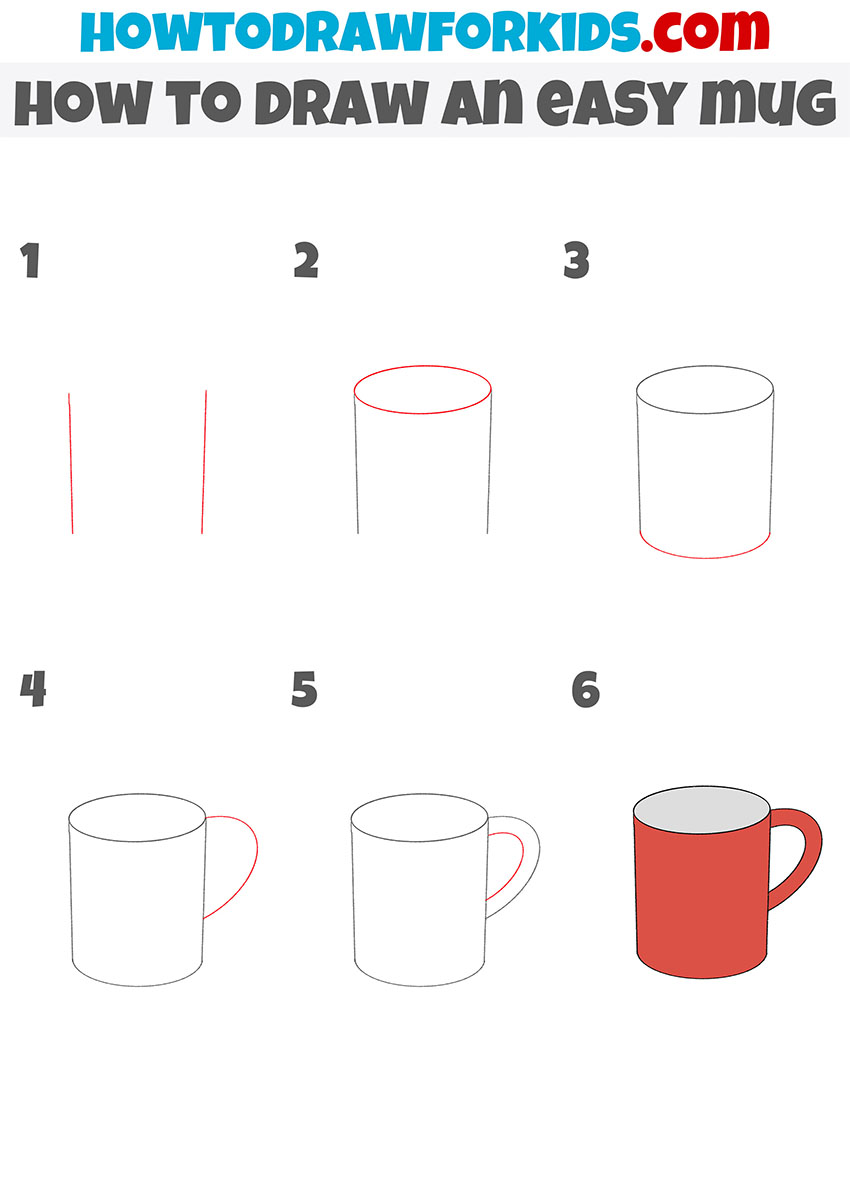 In this lesson, I want to show you how to draw an easy mug. This is a very simple guide that is designed for children and beginners, so simple elements are used here.
With the help of six simple steps, you will learn how to draw an easy mug and get a good result, even if you have not had to draw such an object before.
In this picture, you see a standard cylindrical mug. There is a small handle on the side and it is very convenient to hold such a mug in your hands. You can paint the mug the same color as in this tutorial, or you can use any color you like.
Materials
Pencil
Paper
Eraser
Coloring supplies
Time needed: 20 minutes
How to Draw an Easy Mug
Draw the sides.

Depict two straight vertical lines the same length as the height of the mug.

Depict the top outline.

Draw an even oval at the top.

Add the bottom outline of the circle.

Sketch out a smooth rounded line at the bottom.

Draw the outer outline of the handle.

On the right side, depict a smooth rounded line.

Add the inner outline of the handle.

Draw another parallel line, this way you will depict the thickness of the handle.

Color the easy mug.

You can choose any color.
The lesson is over and now you know how to draw an easy mug. Use these skills when drawing other similar subjects.
By tradition, at the end of the lesson, I prepared a PDF file for you, which contains brief instructions and additional materials. Thus, you can always return to this lesson, even if there is no Internet access.