How to Draw an Easy Penguin
Today in this simple tutorial you will learn how to draw an easy penguin in just nine steps with helpful tips.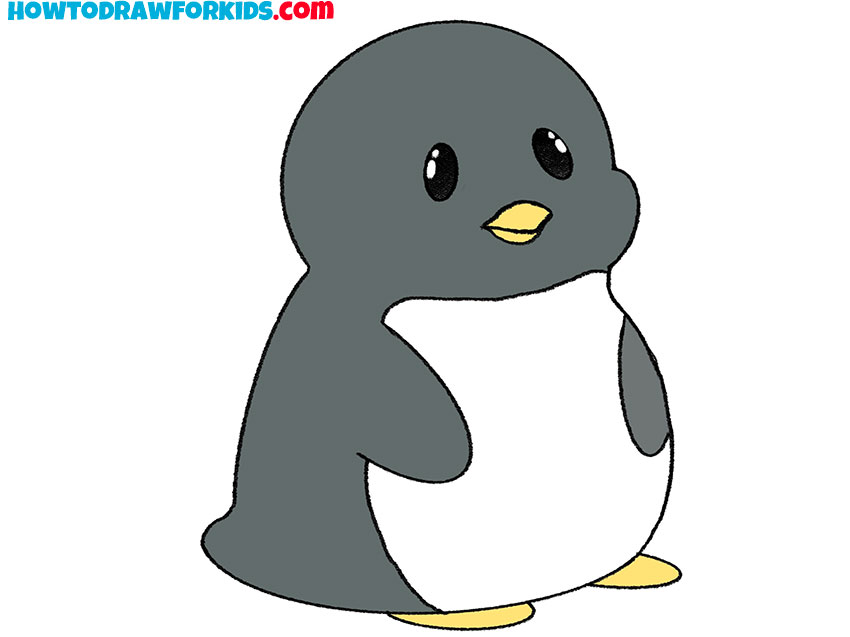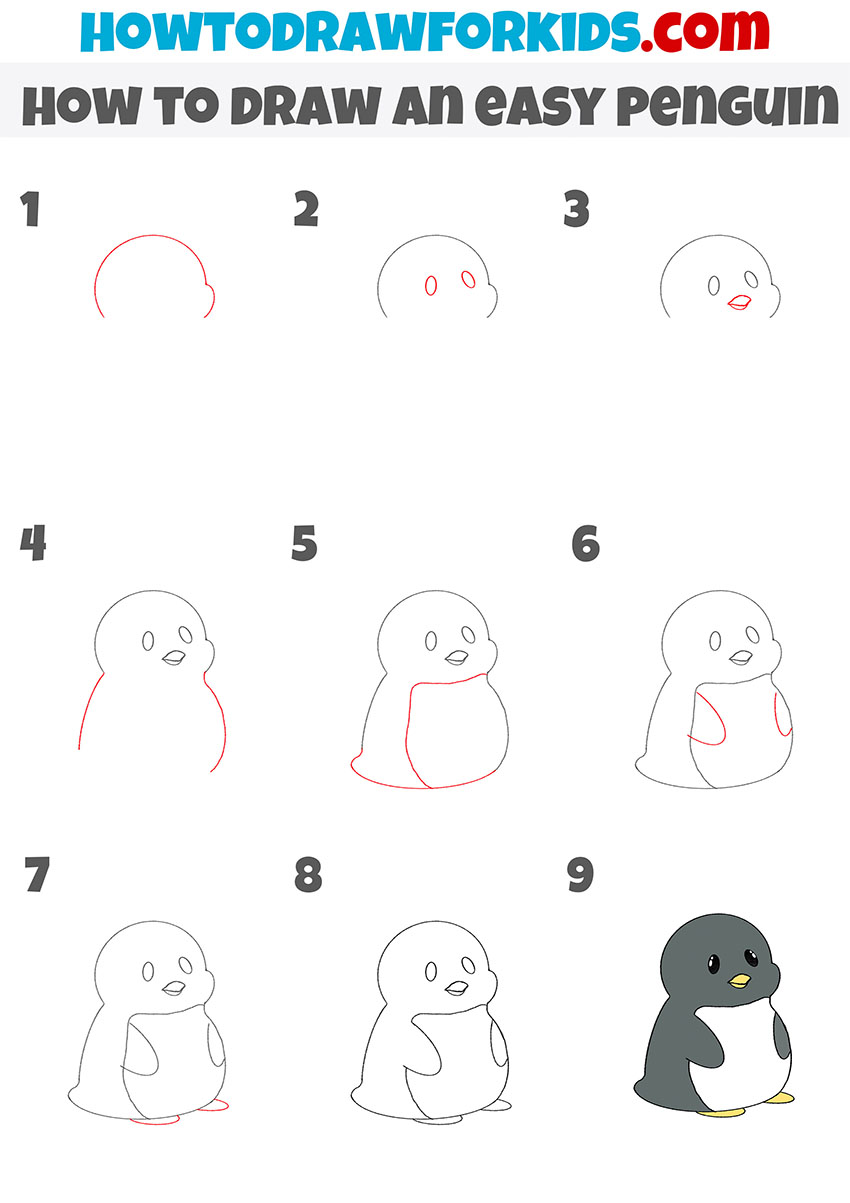 I suggest you complete a new lesson in which you will learn how to draw an easy penguin. I am sure you will enjoy this guide and enjoy the creative process.
Here is a simple instruction from which you will learn how to draw an easy penguin. These are cute creatures that cause delight and sympathy. Very often, penguins become characters in cartoons and children's books.
Penguins live in polar latitudes and at the same time do not freeze due to a thick layer of fat and dense plumage. However, there are some types of penguins that live in warmer climates.
Materials
Pencil
Paper
Eraser
Coloring supplies
Time needed: 30 minutes
How to Draw an Easy Penguin
Draw the outline of the head.

Depict a smooth rounded line as shown in the example.

Sketch out the eyes.

At this stage, draw two even ovals.

Depict the beak.

Using smooth lines draw the small beak.

Add the main part of the torso.

From the head, drawdown smooth lines on each side to depict the back and belly.

Add details.

Draw the lower part of the torso and the outline of the belly.

Sketch out the wings.

Depict two smooth curved lines.

Draw the paws.

At the bottom of the torso draw two short wide paws.

Correct inaccuracies.

Remove all unnecessary in your drawing.

Color the easy penguin.

You will need beige, gray and black. Add highlights to the eyes.
The penguin is ready! Hope you have a great result. If this lesson was useful for you, then leave a review in the comments and suggest your ideas for new drawings. Now I offer you to download a short version of the lesson as a PDF file for free.