Today in this easy step-by-step tutorial you will learn how to draw an easy sailboat in just nine easy steps.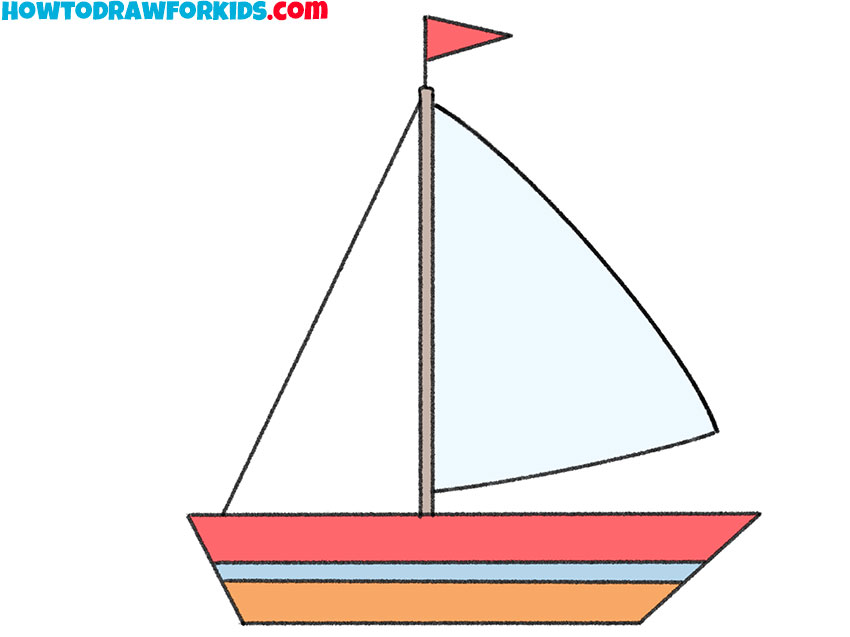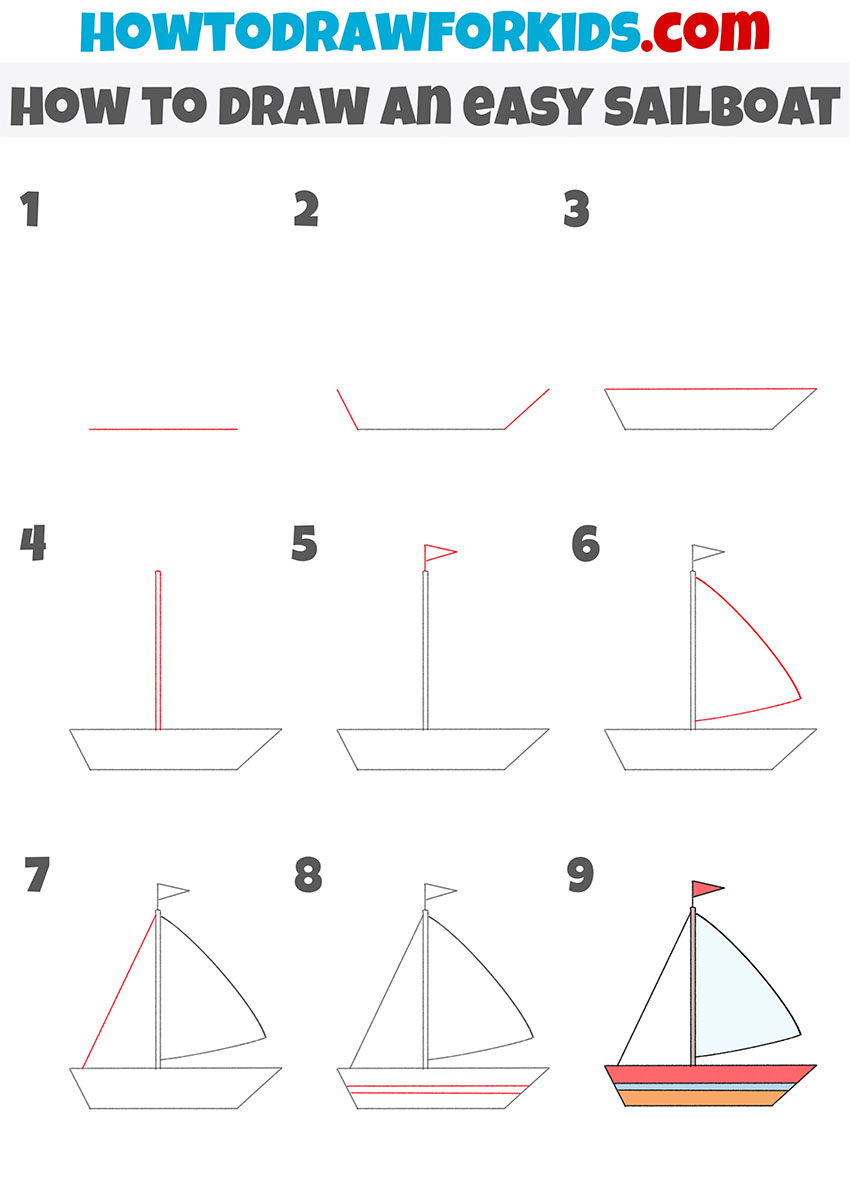 If you want to learn how to draw an easy sailboat step by step, then this lesson will definitely be useful to you. To complete this drawing, you need to be able to draw straight lines. However, you can use a ruler if you want to make your drawing look more perfect.
This step-by-step instruction is perfect for novice artists and children. This lesson shows the most common version of the boat – a boat with sails. Surely, you have seen such an image of a sailboat most often in various books, magazines, films or cartoons.
You can draw a sailboat like the one shown in this tutorial if you want to draw a seascape. Now I recommend that you prepare the art supplies that you will need to complete this work, and then start painting.
Materials
Pencil
Paper
Eraser
Coloring supplies
Time needed: 30 minutes
How to Draw an Easy Sailboat
Draw the bottom of the boat.

Depict one straight horizontal line to complete this step.

Depict the sides of the sailboat.

From the two ends of the previously drawn line, draw two straight lines.

Add the top edge of the sailboat.

Connect the top ends of the previously drawn lines with a straight horizontal line.

Depict the mast.

Add two straight parallel vertical lines and connect their ends at the top.

Sketch out the flag.

At the top of the previously drawn mast, add the flag in the form of a triangle and a straight line.

Depict the sail.

On the right side, depict one sail of the boat using two curved lines.

Draw the stretched cable.

Now draw the cable on the left side with one straight line.

Add the elements.

At the bottom of the boat, draw two straight, parallel horizontal lines.

Color the drawing.

To color this boat, use red, orange and shades of blue.
Below, you can download a PDF file containing the materials of this drawing lesson and other useful additions.