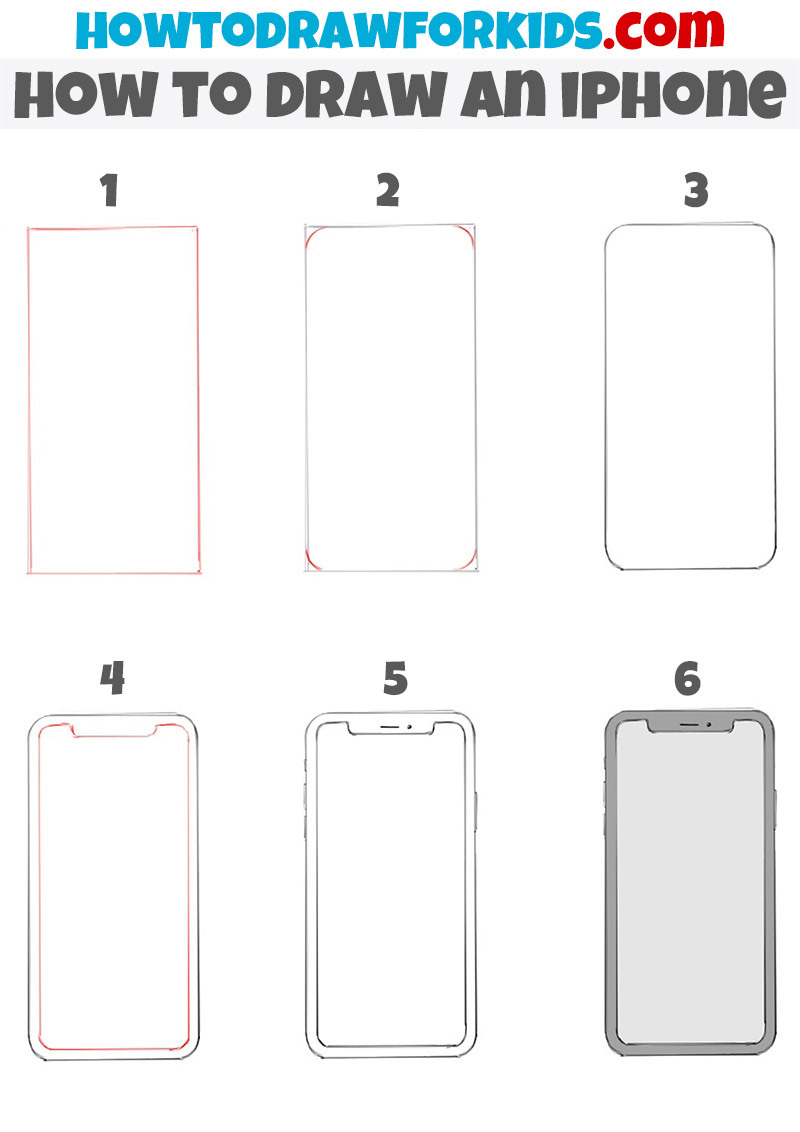 Many readers of Howtodrawforkids.com asked me to show how to draw an iPhone for kids, and now I want to present you with this drawing tutorial. You can draw an iPhone as a life-size, or just taking the image from the head. In the first case, everything is simple – take your gadget or image from the Internet and just redraw it on a sheet of paper. Everything is more difficult if there is no example before our eyes. Anyway, let's start drawing!
Step 1
The first step will be very simple – here we just need to draw a simple rectangle.
Step 2
Now, with the help of four curved lines, gently draw the rounded angles of the iPhone.
Step 3
Now we simply grab an eraser and remove the sharp angles to make a geometric figure as in the example below.
Step 4
Now we draw the screen of the iPhone. In my example, it is a typical iPhone X screen, but you can draw a more standard rectangular screen.
Step 5
In this extremely simple step, we draw the speakers, the camera, and the buttons on the side panel of the iPhone.
Step 6
To make our drawing not look like a scheme in the user manual, paint the iPhone as an the example below.
Today we showed you how to draw an iPhone – probably the most legendary gadget of our time. Visit other sections on howtodrawforkids.com to learn how to draw even better.