In this lesson, you will learn how to draw a lion nose. This simple seven-step tutorial is designed especially for beginner artists.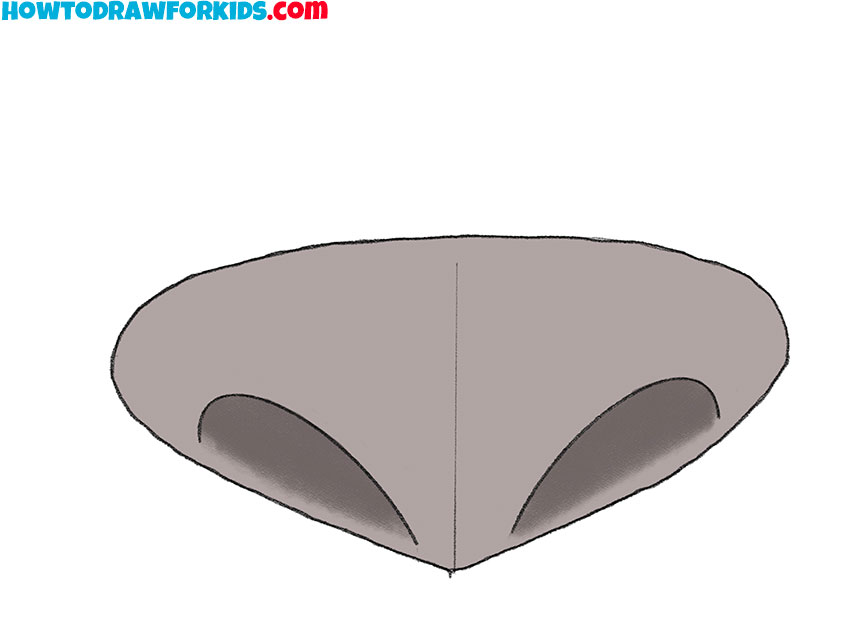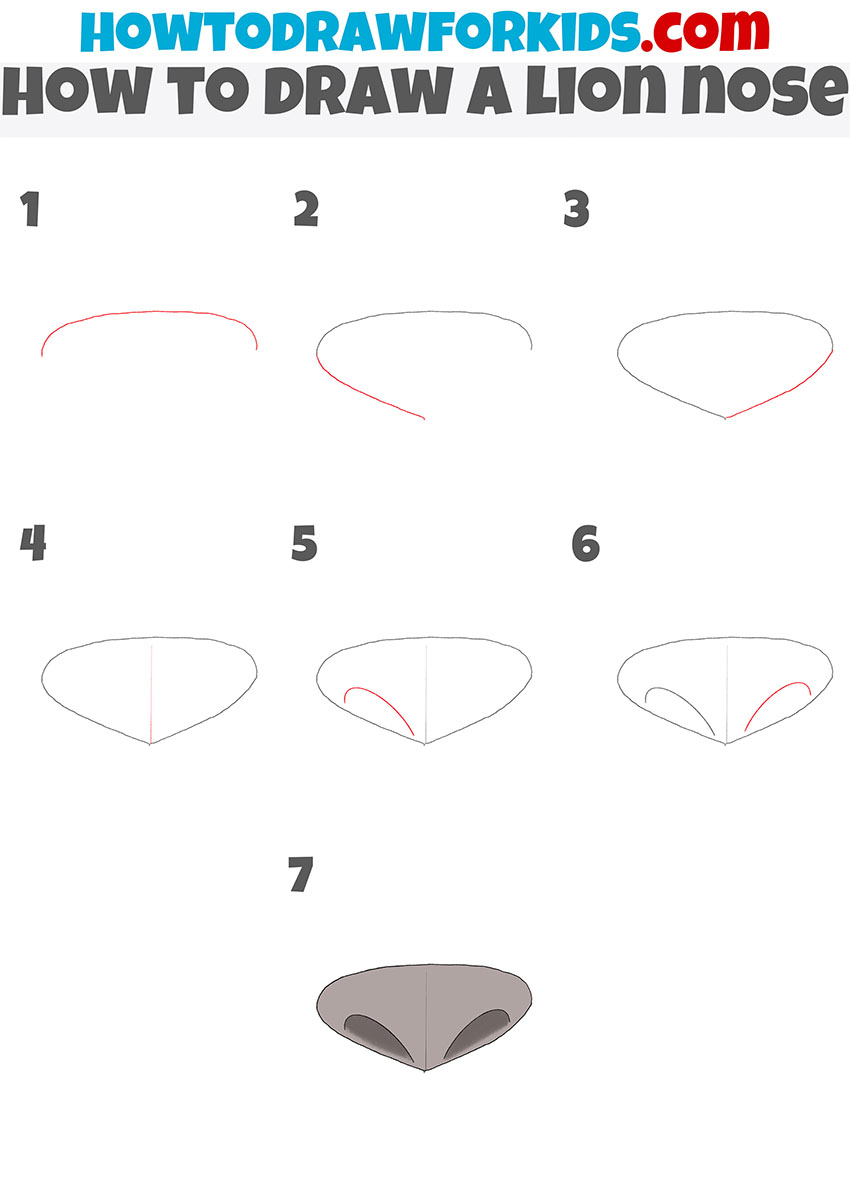 I suggest you complete another fascinating drawing lesson in which you will learn how to draw a lion nose step by step. This skill will come in handy in the future if you want to depict a lion in the wild or in a zoo.
Surely you know that the lion is a species of predatory mammals that belongs to the cat family. Along with the tiger, the lion is the largest of the cats currently living on the planet. It is known that the sense of smell is one of the most developed qualities of a lion.
In order to complete this drawing lesson, you need to be able to draw only curved lines. Before you start this tutorial, you need to prepare all the art materials listed below.
Materials
Pencil
Paper
Eraser
Coloring supplies
Time needed: 25 minutes.
How to Draw a Lion Nose
Draw the top outline of the lion nose.

To complete this simple step, you need to draw one long, curved line at the top.

Start drawing the bottom of the lion nose.

Continue the previously drawn line with another curved line on the left side.

Finish drawing the bottom outline.

Add a curved line symmetrical to the one previously drawn.

Add a line of symmetry.

In the middle of the outline of the lion's nose you have drawn, draw one straight vertical line.

Depict the outlines of one of the nostrils.

On the left half of the outline of the lion nose, draw one curved line.

Sketch out the nostril on the right.

Now you should draw another nostril, symmetrical to the one drawn earlier, using a curved line.

Color the lion nose.

Use dark and light shades of gray.
Below you can download a PDF file that contains a short version of this lesson, as well as additional useful materials.