Now I will show you how to draw an onion step by step. I promise you will not have any difficulties in the process of drawing.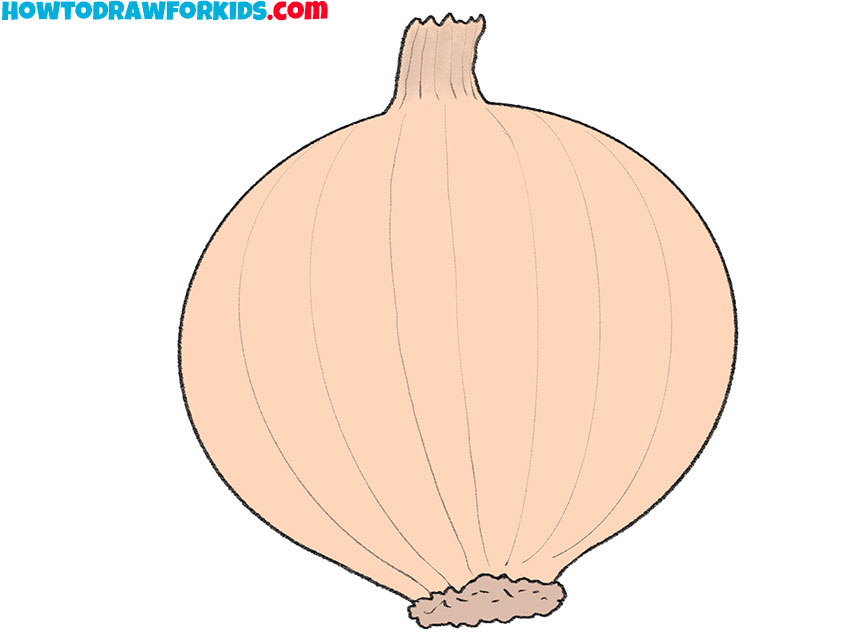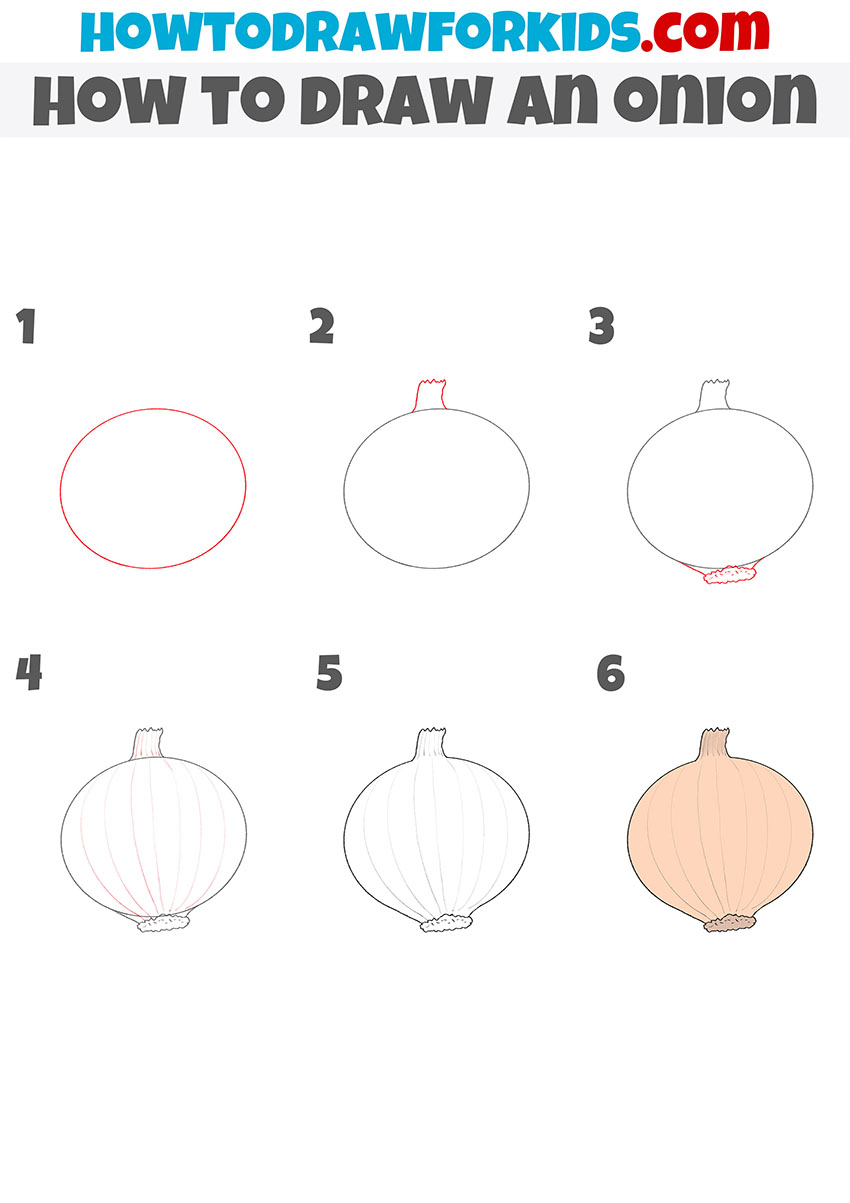 I decided to dedicate this lesson to drawing a popular vegetable, and now you will learn how to draw an onion step by step. The instruction is very simple and contains six steps that you can easily follow even with little experience in drawing.
Onions are widely used to prepare various dishes in almost all countries of the world. The onion has an underground part, which is round or oval. The aerial part is a set of thin leaves of arrows.
In this tutorial, you will be drawing a round bulb that has a lower part where the roots are located and also has a small outgrowth at the top. With a simple instruction, you can easily draw this vegetable and get an excellent result.
Materials
Pencil
Paper
Eraser
Coloring supplies
Time needed: 30 minutes
How to Draw an Onion Step by Step
Draw the outer outline.

Determine the size of your drawing and draw an even circle.

Depict the top of the onion.

With smooth lines, depict the sides of the process and the upper part using an uneven wavy line.

Sketch out the bottom.

At the bottom of the drawing, depict the base of the onion using jagged wavy lines.

Detail the surface of the onion.

Draw many thin semicircular lines on the surface of the bulb and on the upper process.

Correct inaccuracies.

Carefully remove all extra lines in your drawing.

Color the drawing.

For coloring, use different shades of orange.
It was a simple lesson on how to draw an onion. If this step-by-step guide was interesting and useful for you, then leave a little feedback in the comments. Especially for your convenience, I have created a PDF file in advance, which contains a brief instruction and additional training materials. Download the file and draw at any convenient time.