Learn how to draw an ox step by step quickly and easily. I promise that this tutorial will be simple and useful for you.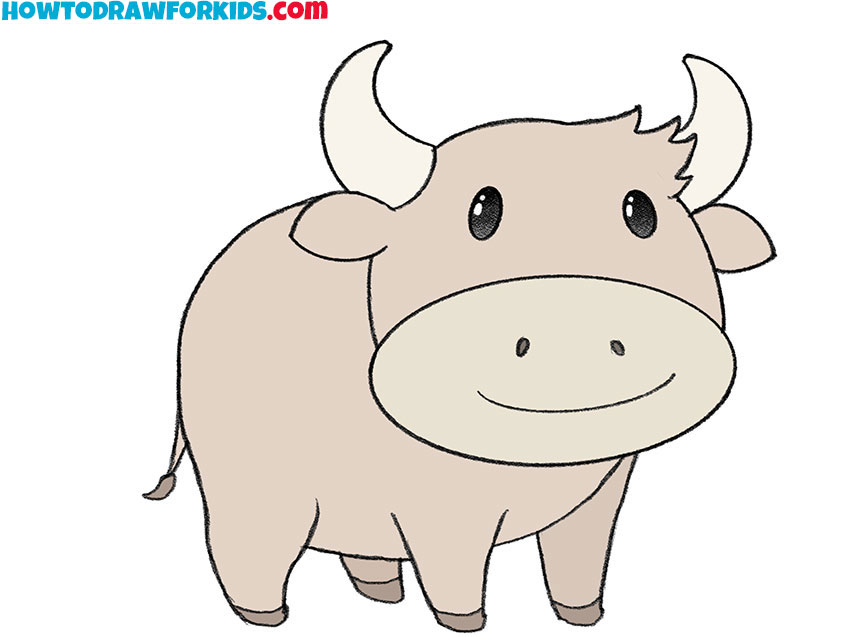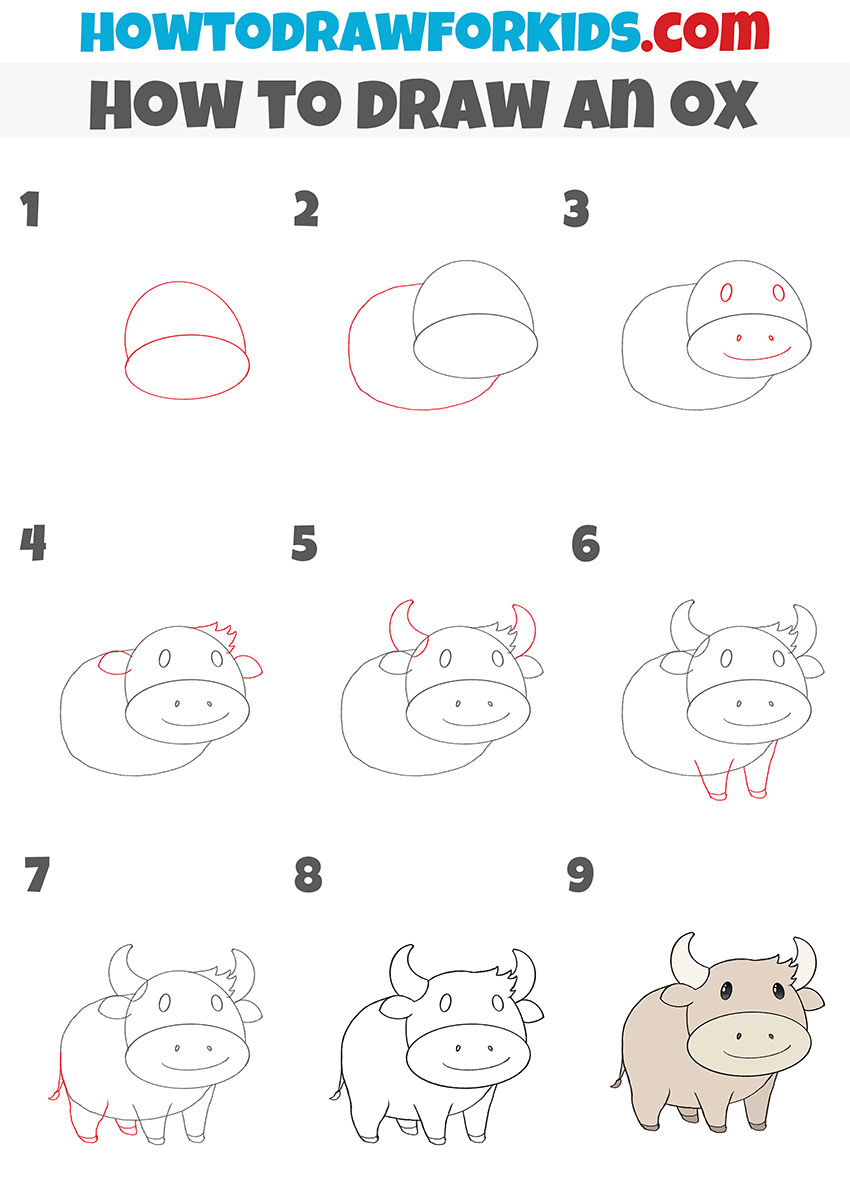 In this tutorial, I will show you how to draw an ox step by step. This is a very simple guide that consists of nine simple steps. You will have a good time and get useful skills in drawing animals.
The ox is a strong, hardy animal that is used in the household for various jobs and as a meat animal.
In the picture, you see an ox, which is presented in a cartoon form. It is very easy to repeat thanks to the step-by-step guide. All drawing steps are very simple and you will quickly complete this task.
Materials
Pencil
Paper
Eraser
Coloring supplies
Time needed: 30 minutes.
How to Draw an Ox Step by Step
Draw the head.

Depict an even oval and draw a semicircle on top.

Sketch out the torso.

On the side, draw a round torso.

Add elements of the muzzle.

Depict the eyes with two small ovals, add small nostrils and draw the mouth with a smooth line.

Draw the ears and forelock.

Depict small ears and the forelock in which the ends of the strands are pointed.

Sketch out the horns.

On the sides of the head, draw large horns of approximately the same shape.

Depict the front legs.

Add two short legs and draw hooves.

Draw the hind legs and tail.

Add two legs of the same shape. Sketch out the short tail with the tassel at the end.

Correct inaccuracies.

Check your drawing and remove extra lines.

Color the drawing.

Use different shades of beige or light brown.
Now you know how to quickly and easily draw an ox step by step. I hope you enjoyed this lesson and had a good time. Use the acquired skills in the future and create new beautiful drawings.
Especially for your convenience, I have prepared a PDF file with a short version of the lesson. Download the file in order to return to this lesson at any time.