I invite all beginner artists to a new lesson in which I will show you how to draw coffee. The lesson will train your creativity.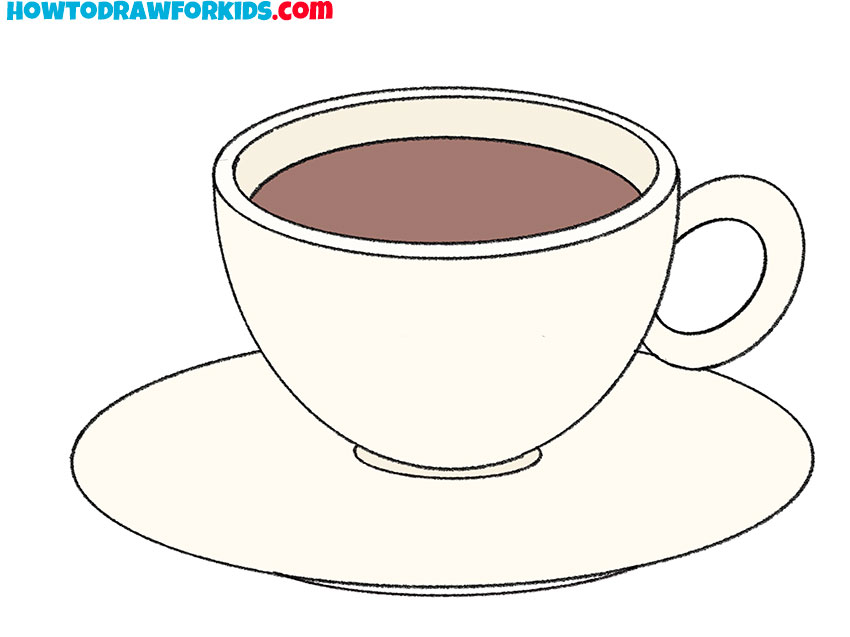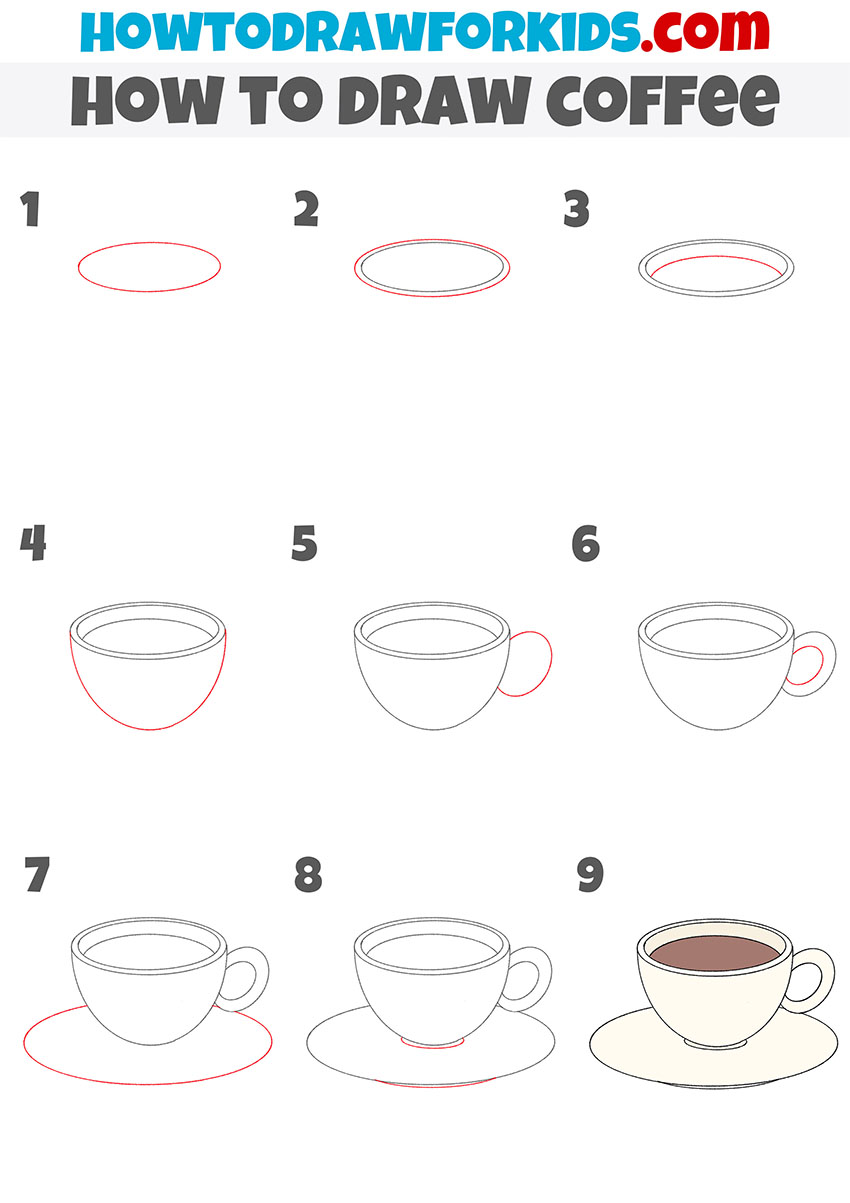 Now you have to complete another creative task in which you will learn how to draw coffee. This is an aromatic drink made from roasted coffee beans. Coffee has a stimulating effect, so this drink is often consumed in the morning.
The picture shows a cup containing coffee. The cup has a standard shape and stands on a saucer. To successfully complete this lesson, your attention and accuracy will be required.
Try to make the correct contour of the cup, and do not despair if it does not work out the first time. If you practice a lot, then your drawings will get better every time.
Materials
Pencil
Paper
Eraser
Coloring supplies
Time needed: 30 minutes.
How to Draw Coffee
Draw the top outline of the cup.

Sketch out an even elongated oval.

Add the thickness of the cup.

At this stage, depict another larger oval.

Depict the drink in the cup.

Add a smooth, rounded line inside the oval.

Sketch out the rest of the cup.

Draw the outline of the cup with a smooth, rounded line.

Add the outer outline of the handle.

To do this, on the right side, draw a rounded line.

Draw the inner outline of the handle.

Depict a smaller, rounded line on the side of the cup.

Sketch out the saucer.

With a smooth, rounded line, depict the saucer on which the cup stands.

Add the remaining elements of the saucer.

Draw the bottom of the saucer using smooth lines.

Color the coffee.

Choose any colors for the drawing.
As a reminder, you can now download a PDF file that contains a short version of the lesson and additional useful materials. Save this file and use it if you want to return to this lesson again.