In this tutorial, I will show you how to draw easy Shrek. The guide is very simple and designed especially for beginners.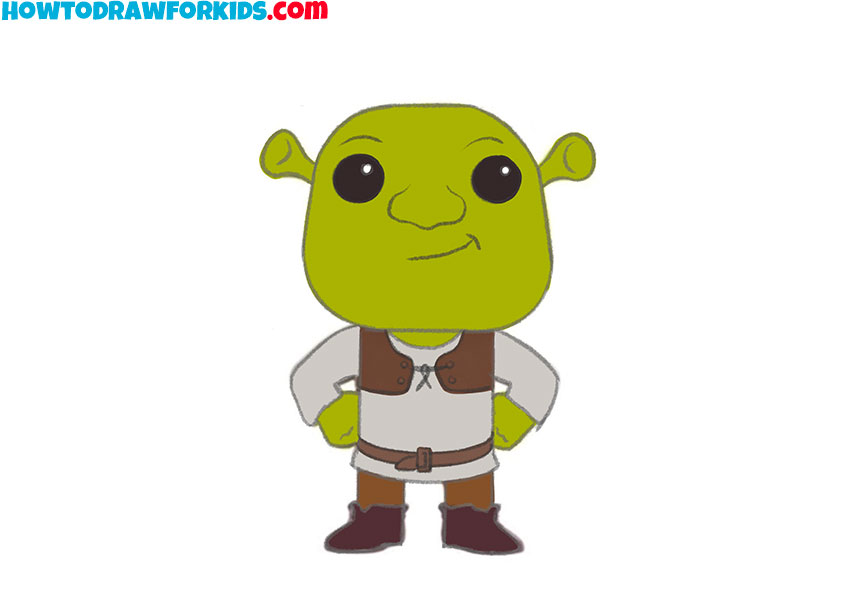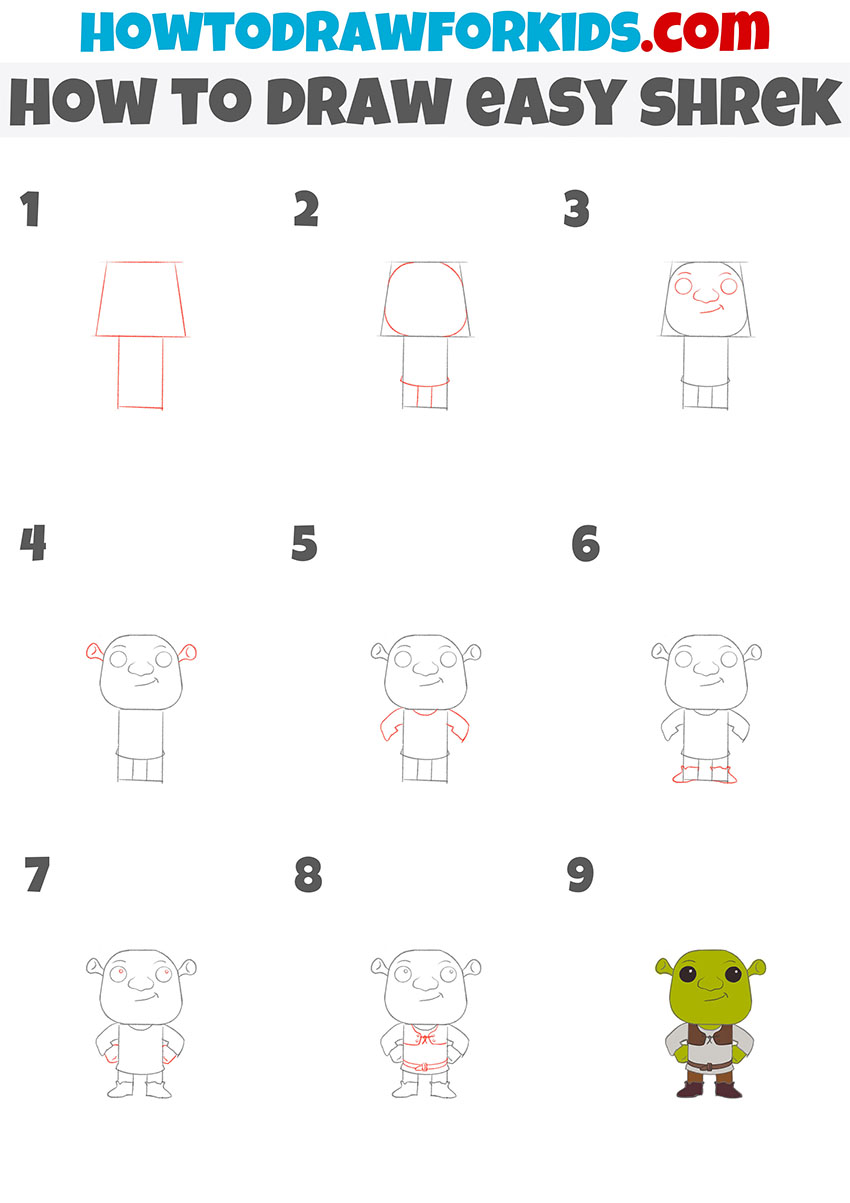 If you like to draw popular characters, then you will definitely like this lesson. Here, you will learn how to draw easy Shrek step by step. This is the main character in a children's book and a series of animated films.
Shrek is one of the mythical giants found in medieval tales and legends. Shrek is tall and has amazing strength. This character has an unusual green skin color, small ears and no hair on his head.
From the cartoon, you remember that Shrek lived in a swamp and led a measured life, but at some point everything changed and Shrek became a participant in many funny adventures. I hope you enjoy drawing Shrek. This will help you clear and accessible instructions. You only need to carefully and accurately perform each step.
Materials
Pencil
Paper
Eraser
Coloring supplies
Time needed: 30 minutes.
How to Draw Easy Shrek
Draw the head and torso.

Depict the head in the shape of a trapezoid, the body has the shape of a rectangle.

Refine the contours.

Give the head a rounded shape and draw the lower part of the torso.

Add facial features.

Sketch out the round eyes, eyebrows, wide nose and mouth.

Depict the ears.

On the sides add two small ears.

Draw the neck and arms.

Below the head, draw a small curved line and draw the arms that are bent at the elbows.

Sketch out the shoes.

Depict the shoes in which the feet are directed in opposite directions.

Add the hands and pupils.

Depict the hands with smooth lines and draw small pupils.

Detail the clothes.

Draw the vest and belt on the belt.

Color the Shrek.

You will need green, brown, and grey.
Share your impressions in the comments, I always read your reviews with interest. Especially for your convenience, I have previously created a PDF file that contains a brief instruction and additional useful materials. This will help you return to the lesson at any time, even if there is no Internet access.