In this lesson, you will learn how to draw Frisk. This lesson will be useful for you, and you will once again train your artistic abilities.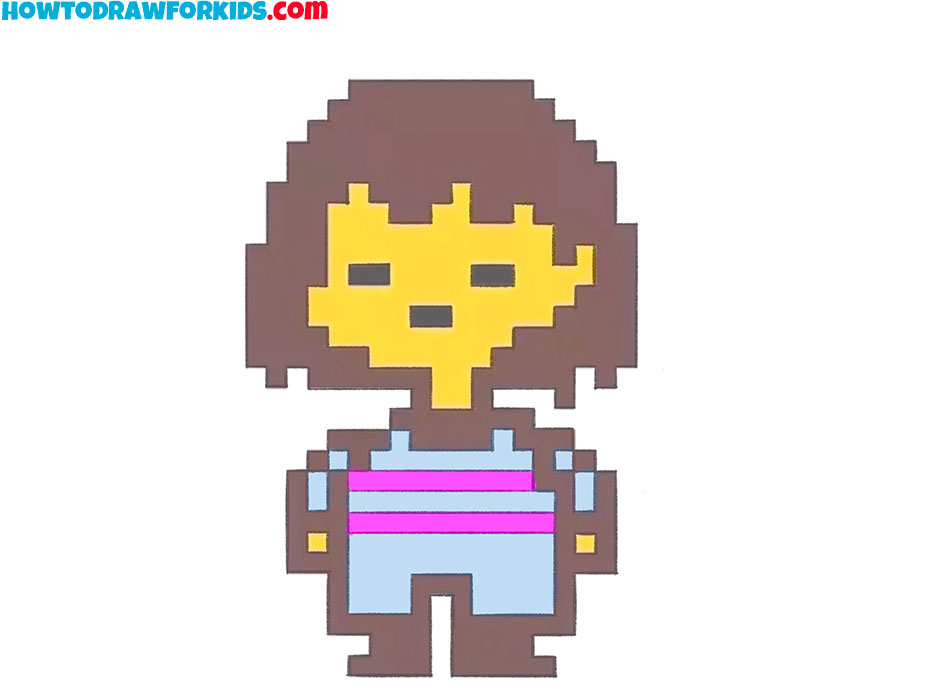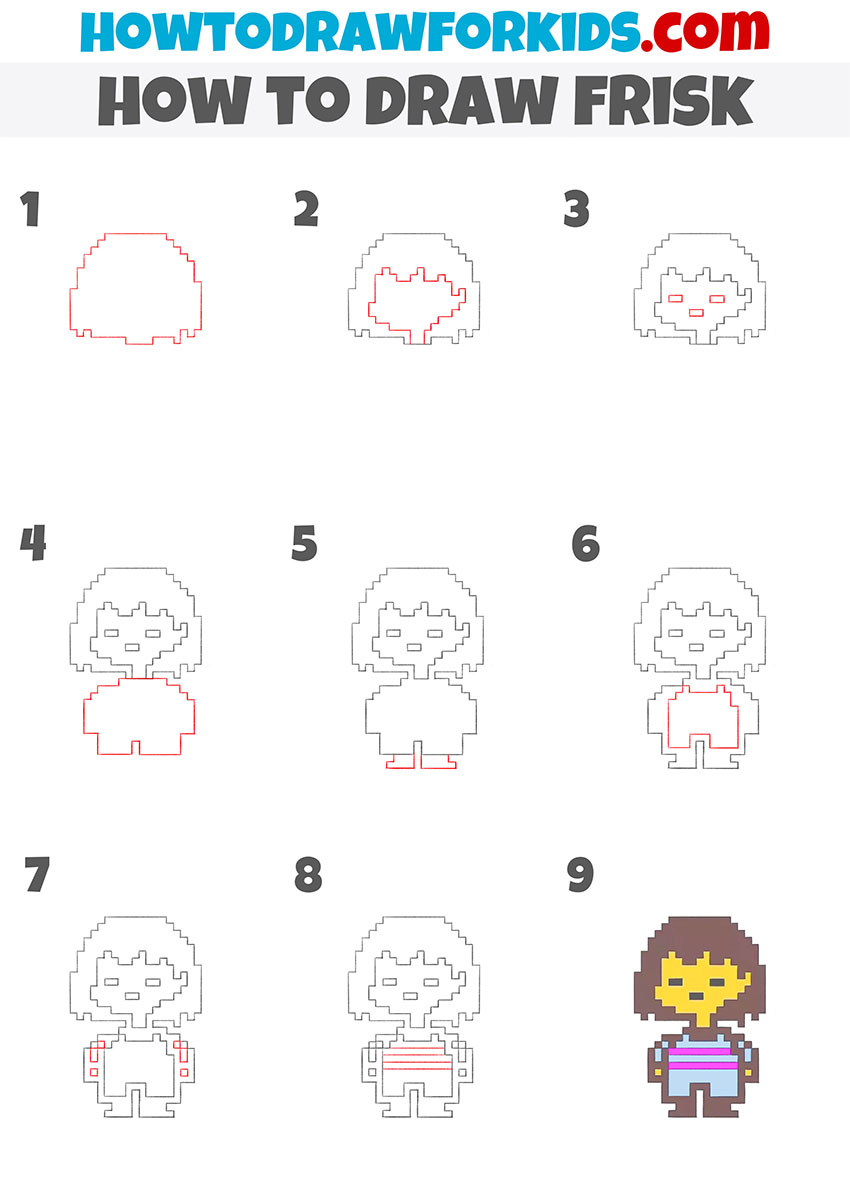 So, I bring to your attention a new, exciting lesson on how to draw Frisk. This is a video game character, the essence of which is to successfully complete the journey. During the game, Frisk overcomes obstacles and communicates with other characters. Frisk can be labeled as friendly, aggressive, or neutral.
Frisk is depicted as a child with straight hair and a puzzled expression. Frisk is wearing a blue striped shirt with purple stripes, and he has boots on his feet.
This lesson will require your patience and care, because only straight lines of different sizes will be used here, since the character consists of cubes and rectangles. During the lesson, try to observe all proportions so that in the end the character is easily recognizable. If you have all the art supplies at hand, then you can start the lesson, and I wish you good luck!
Materials
Pencil
Paper
Eraser
Coloring supplies
Time needed: 30 minutes
How to Draw Frisk
Draw the head.

The top of the head is convex, and the bottom is flat, use only short, straight lines while drawing.

Depict the outline of the face.

With the help of short straight lines, draw the outline of the face in the same shape.

Add facial features.

This will be a simple step in which you will draw three small rectangles.

Sketch out the torso.

Below the head, draw the wide torso using straight, even lines.

Depict the legs.

At the bottom, add two short legs in which the feet are turned in opposite directions.

Draw the clothes.

With the help of straight lines, depict the Frisk's clothes.

Add elements of the clothing.

Sketch out squares and rectangles on each side.

Add the stripes.

On the clothes, draw four even horizontal lines.

Color the drawing.

Use yellow, brown, and blue.
I remind you that now you can download a short version of the lesson in PDF format for free. Save this file so you can return to the lesson at any time.