How to Draw a Hockey Player
In this drawing lesson, I will show you how to draw a hockey player. If you complete this lesson, you will once again train artistic skills.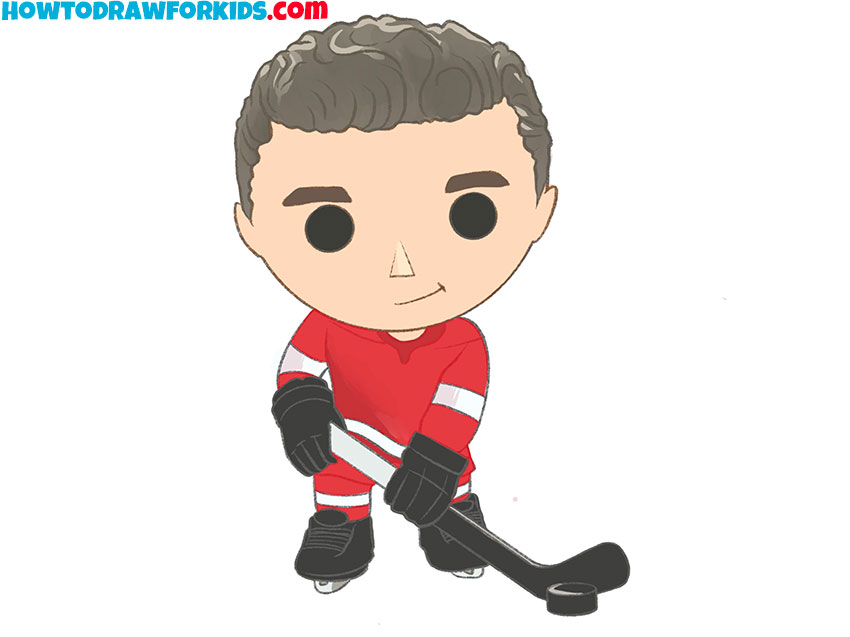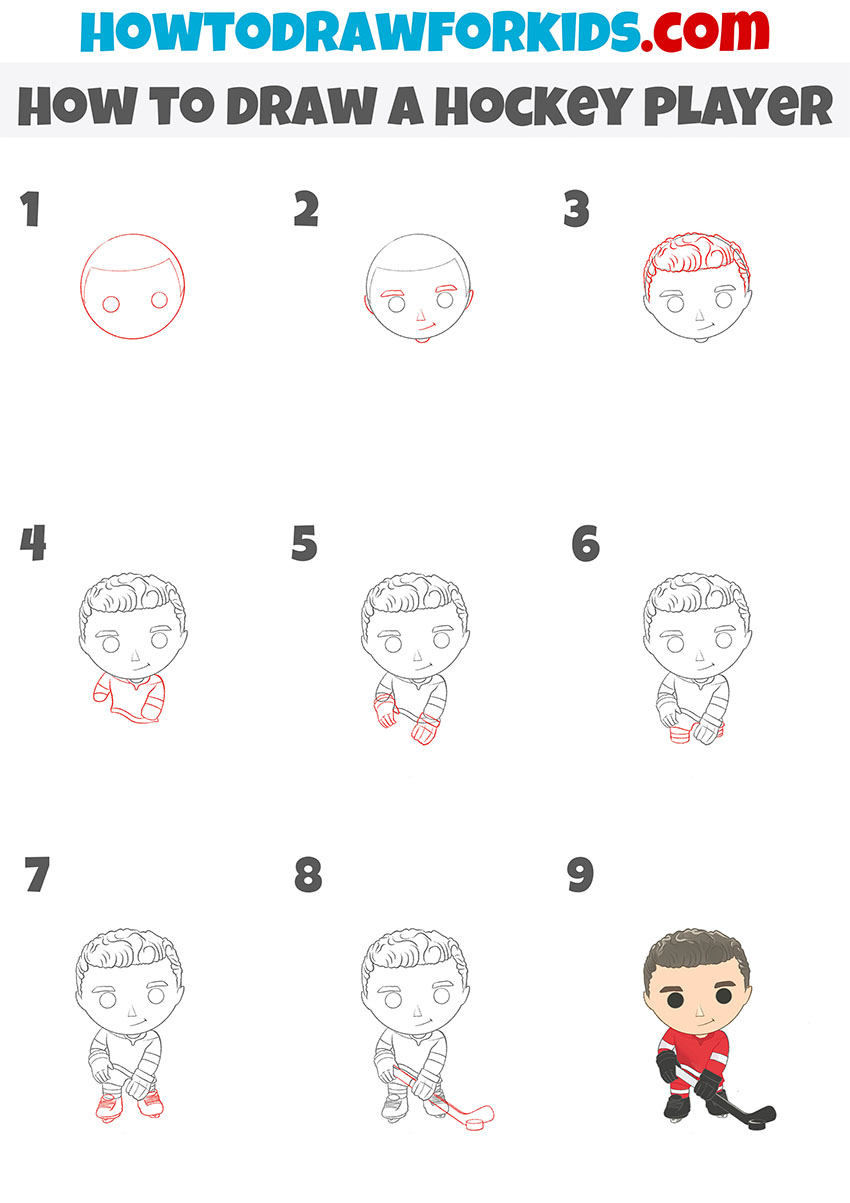 I am glad to bring to your attention an interesting lesson on how to draw a hockey player. Hockey is a team game on ice with a small ball or puck, while the athletes move on skates and hit the puck with a stick. In the picture, you see an athlete who is holding a stick in his hands and is ready to hit.
This lesson will be useful for you, as you will once again practice drawing a human figure. Be careful at every stage of drawing and carefully draw all the lines.
So, prepare all the necessary art supplies and start doing this exciting lesson.
Materials
Pencil
Paper
Eraser
Coloring supplies
Time needed: 30 minutes
How to Draw a Hockey Player
Draw the head.

Depict an even circle, mark the outline of the hair, draw two round eyes.

Add the rest of the elements of the head.

Sketch out the eyebrows, nose, mouth, ears, and neck.

Depict the hair.

With the help of short lines, depict the hair on the athlete's head.

Sketch out the torso.

Below the head, draw the small torso, while trying to correctly depict the position of the hands.

Draw the gloves.

Add large sports gloves on each hand.

Depict the legs.

Draw short shorts and draw the upper part of the legs.

Add the shoes.

Draw the skates on the athlete's feet.

Sketch out the stick.

Using straight and curved lines, draw the long stick and depict the small puck at the bottom.

Color the drawing.

You will need beige, red, black, and brown.
The hockey player is ready! I hope that you quickly completed this task. But if something didn't work out the first time, then don't despair, but try to repeat the whole process again to achieve the best result. By tradition, I have prepared a PDF file for you, which contains a short version of the lesson. In this file, you will find simplified instructions and additional training materials necessary for the quality implementation of this lesson.