How to Draw Kit from Fortnite
In this tutorial, you will learn how to draw Kit from Fortnite. This lesson will help you improve your artistic skills.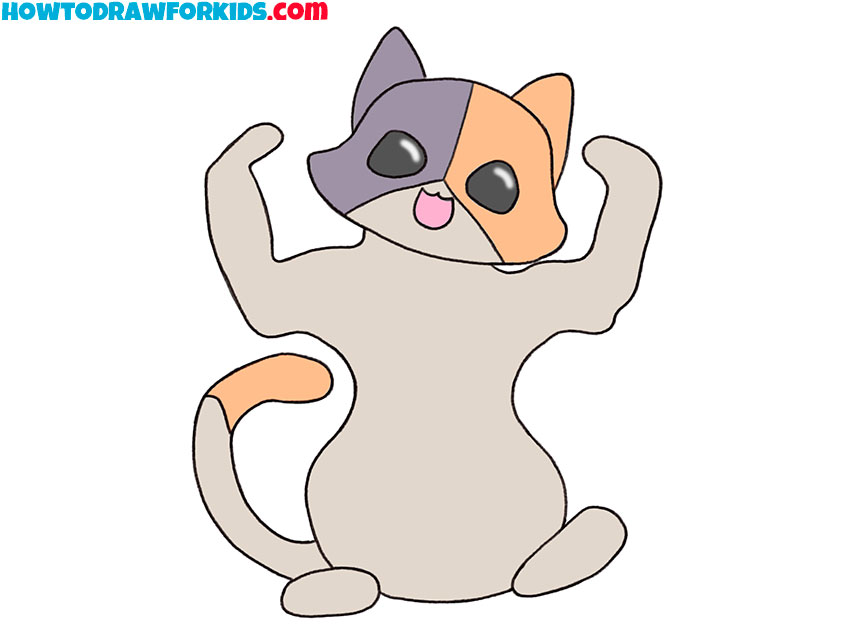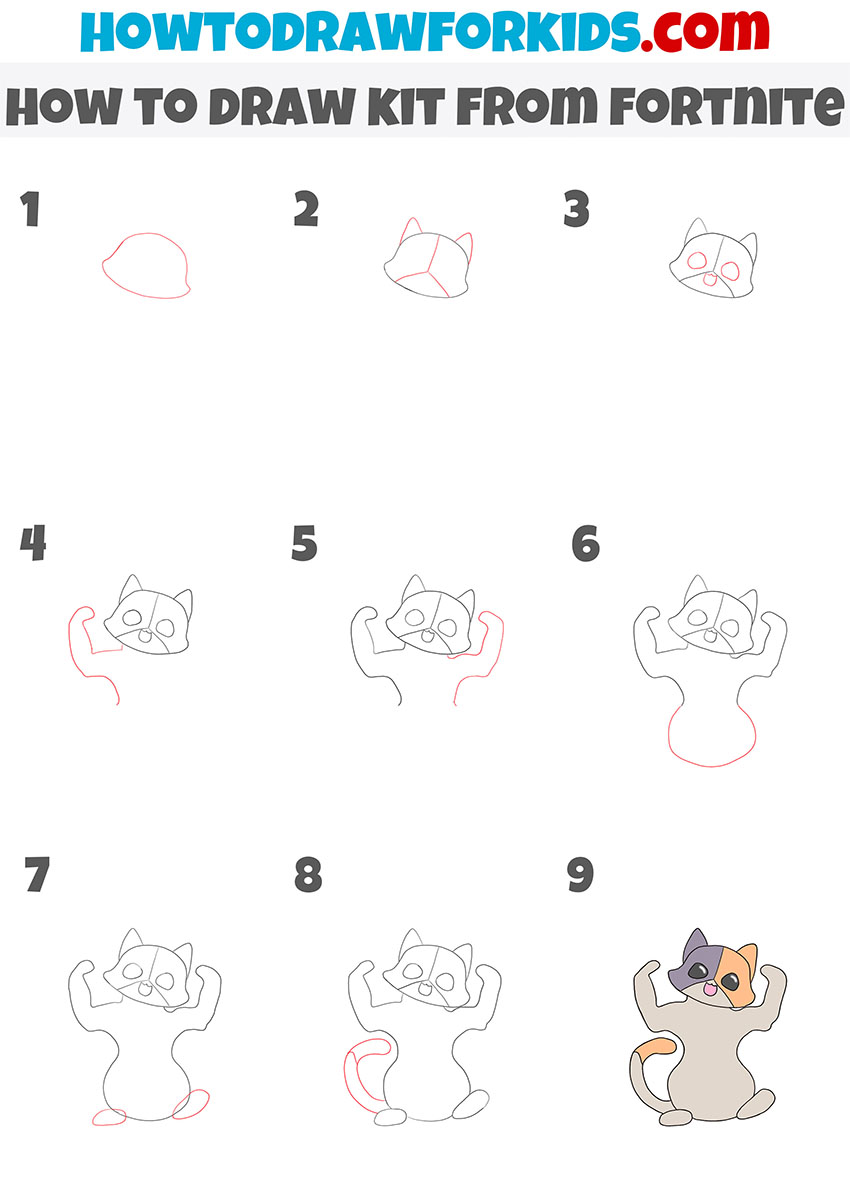 So, I am glad to suggest you to complete this fun drawing lesson, in which I will tell you how to draw Kit from Fortnite. You probably know this character very well if you are a fan of the computer game Fortnite.
Kit is a character in the computer game Fortnite, the son of Meowscles and, presumably, Lynx, he wanted to be like his father and built a costume to be bigger. As the son of a legendary secret agent, Keith became a robotic genius who vowed to use his skills to fight the forces of evil, just like his father.
To start this exciting drawing lesson, you should prepare your art supplies, and then carefully follow my instructions. I wish you good luck, and I hope that with this tutorial you will improve your skills as an artist and have fun.
Materials
Pencil
Paper
Eraser
Coloring supplies
Time needed: 30 minutes
How to Draw Kit from Fortnite
Draw the outline of the character's head.

Use an arc and a curved line as shown in the picture to draw the head.

Add the ears and lines on the face.

Depict two symmetrical ears at the top of the head, using curved lines, add three lines.

Sketch out the facial features.

Draw two eyes and the mouth inside the outline of the head using curved lines and arcs.

Depict the character's paw.

On the left side, draw the paw raised up using curved lines of various lengths.

Draw another paw.

Now add another paw, symmetrical to the one drawn earlier, placing it on the right.

Depict the lower part of the torso.

Continue drawing the outline of the torso by adding a long, curved line.

Add the lower paws of the character.

With the help of two free-form shapes, depict the character's two lower paws.

Sketch out the tail.

On the left side of the body, draw the long, rounded tail using curved lines.

Color the Kit from Fortnite.

To color the drawing, use gray, purple, orange, pink, and black.
Don't forget to download the free PDF file I've prepared especially for your convenience, so you can come back to this tutorial whenever you want to draw again.