In this lesson I want to tell you how to draw MegaMan. This lesson will be interesting and useful for each of you.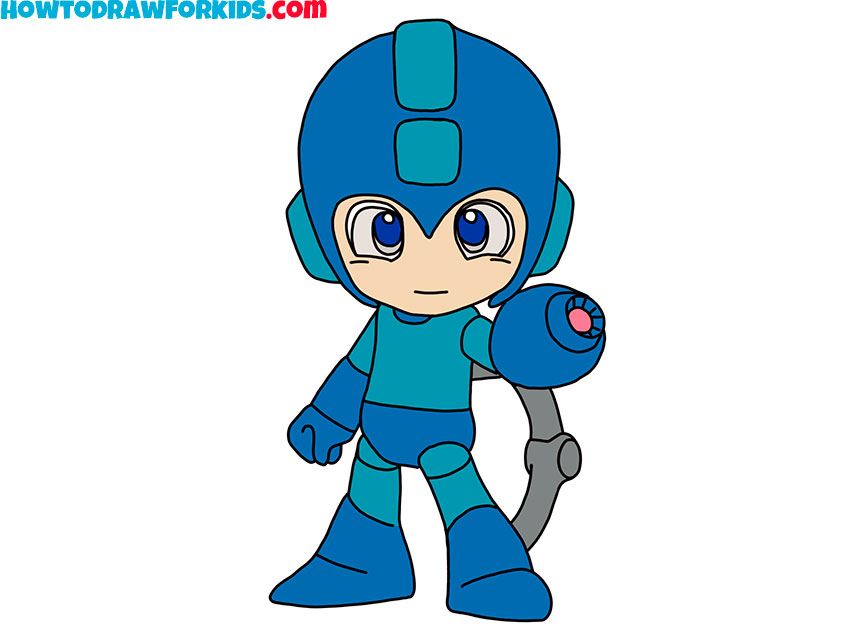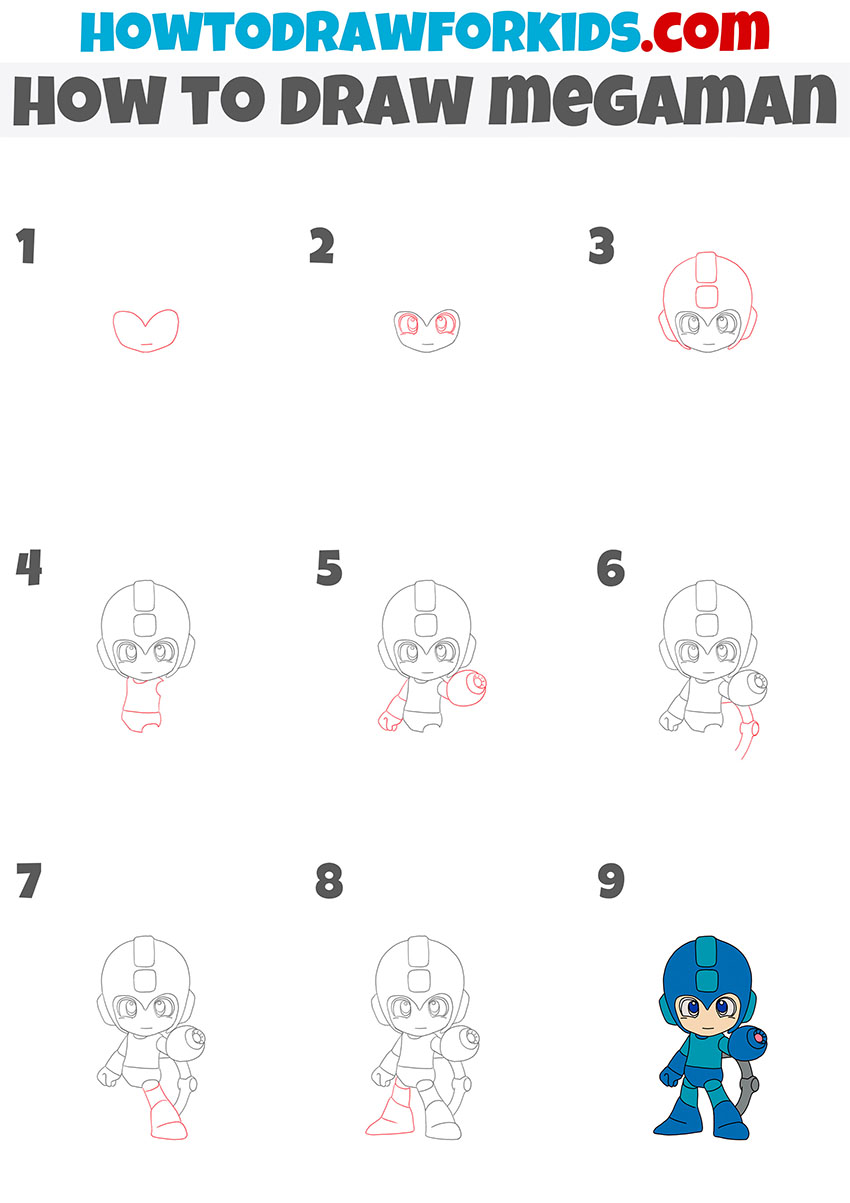 So, I present to your attention a fascinating drawing lesson in which you will learn how to draw MegaMan. This is a character from a video game series. MegaMan is dressed in a special combat suit, he has a helmet on his head, one arm has a normal appearance, and the other has turned into a weapon.
During the lesson, try to carefully draw all the lines that are marked in red. Be careful and observe all proportions so that in the end the character is easily recognizable.
Now you can take the necessary art supplies and start this lesson, and I wish you creative success.
Materials
Pencil
Paper
Eraser
Coloring supplies
Time needed: 30 minutes
How to Draw MegaMan
Draw the outline of the face.

With the help of smooth curved lines, depict a figure of the same shape and add the mouth.

Depict the eyes.

Draw the outer contour of the eyes, add the iris, pupils, and highlights.

Add the safety helmet.

Draw the top outline of the head and add protruding elements along the forehead and sides.

Depict the torso.

Below the head, draw the top and bottom of the combat suit.

Sketch out the hands.

Draw the forearms and add the rest of the hands, on the other hand draw the weapon.

Add an element of combat equipment.

From the side of the body, pass the tube, which consists of two parts.

Draw one leg.

Depict one leg that has a narrow base and the wide foot.

Sketch out the second leg.

Repeat the previous step and depict the second leg, in which the foot is turned in the opposite direction.

Color the drawing.

Use beige, pink, gray and several shades of blue.
Now you can download the PDF file for free, which I have prepared especially for your convenience. In this file you will find a brief instruction and additional useful materials necessary for the effective implementation of this lesson.