How to Draw a Beautiful Flower
Learn how to draw a beautiful flower with this step by step tutorial. This guide is very simple and helpful.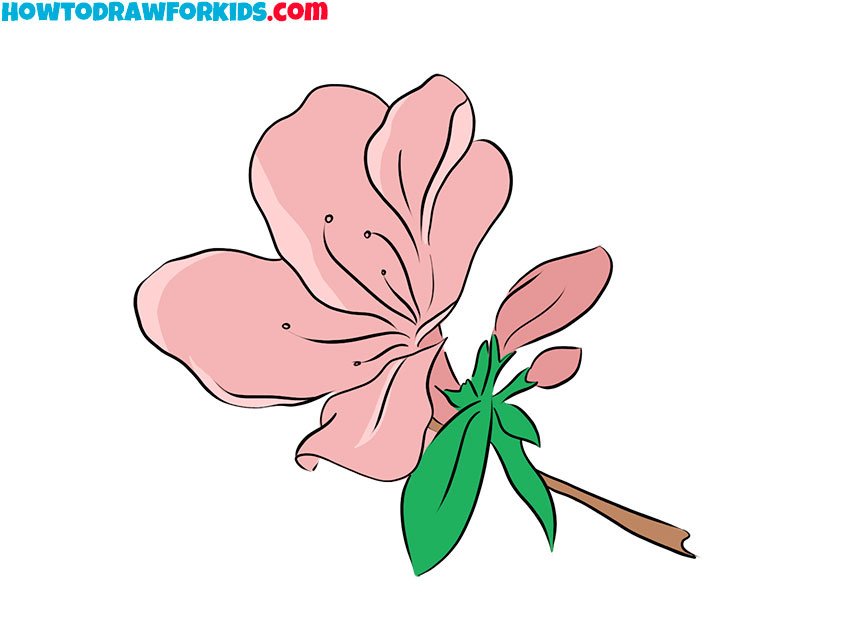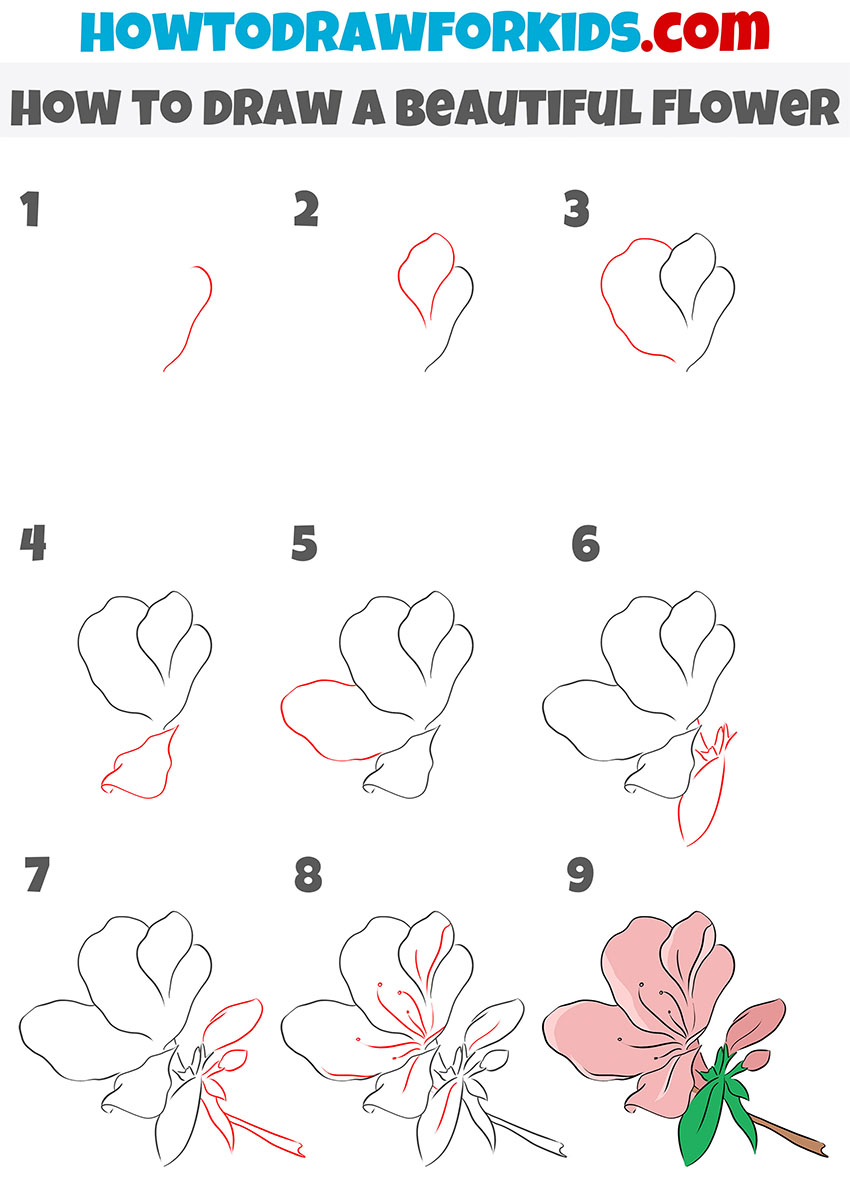 In this lesson, I want to show you how to draw a beautiful flower. Drawing flowers is always a pleasure and this lesson will be no exception. I am sure that you will have a good time with this creative activity and improve your artistic abilities.
In the picture, you see a small beautiful flower that has a lush inflorescence, several unopened buds, small green leaves, and a short stem. The petals are a soft pink. All this looks very nice.
You can easily draw this beautiful plant if you consistently follow all the drawing steps and show diligence at each stage.
Materials
Pencil
Paper
Eraser
Coloring supplies
Time needed: 30 minutes
How to Draw a Beautiful Flower
Draw the edge of the petal.

Sketch out a smooth curved line as shown.

Depict the petal.

Add the small petal that has a wide edge and a narrow base.

Add the edge of the next petal.

Depict a smooth line to make the large petal.

Sketch out the bottom petal.

Below, draw another petal of the same shape as in the example.

Depict another petal.

From the side, draw a smooth line to draw the wide petal.

Draw the leaf and pedicels.

At the bottom of the flower, draw one large leaf and short pedicels.

Add details.

Sketch out the few small buds, the narrow leaf, and the short stem.

Draw stamens and folds.

On the petals and leaves, depict the few thin lines.

Color the drawing.

Use green, brown, and several shades of pink.
I have prepared a short PDF of this tutorial for you. Save this file for yourself and complete the lesson at any time convenient for you, even if there is no Internet access.