How to Draw a Book for Kids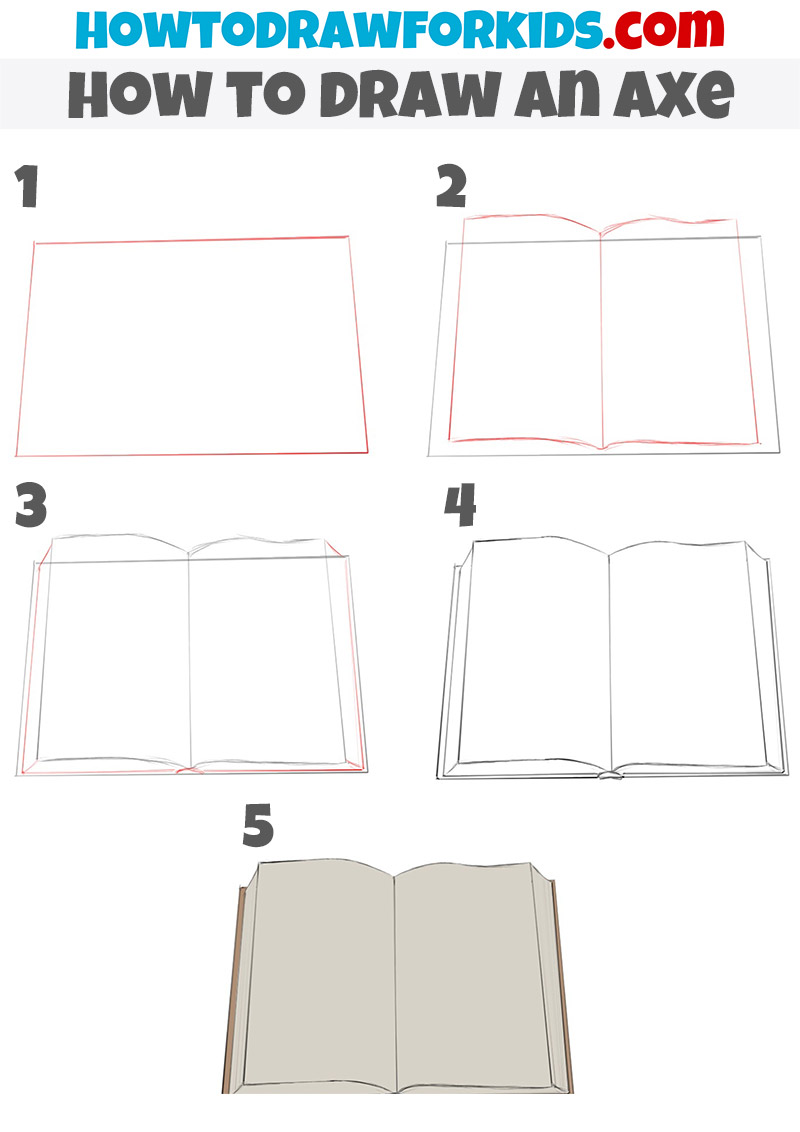 How to draw a book for kids in pencil – this is probably one of the easiest lessons, and I will show it to you in this drawing lesson. As always, you will need a simple set of materials – a pencil or pen (which you like more), an eraser, paper.
Step 1
First, we draw a simple rectangle. By the way, note that for your convenience I mark the new lines in red.
Step 2
In the previous stage, we drew a cover of the book, and in this stage, we would sketch the sheets using simple lines.
Step 3
Now, on the sides of the book, draw simple lines that depict sheets lying on top of each other.
Step 4
In this step, we will need an eraser, because with its help we will need to remove unnecessary lines from the book drawing.
Step 5
Of course, you can leave your book in black and white, but it will be better if you paint it with colored pencils.
As mentioned earlier, it's easy to learn how to draw a book.
The books contain a special warmth because its creators put into it not only the meaning but also their soul. Your drawings will also be special if you will put all your skills into them.