How to Draw a Cheerleader
In this lesson I want to show you how to draw a cheerleader. I promise that an interesting and useful pastime awaits you ahead.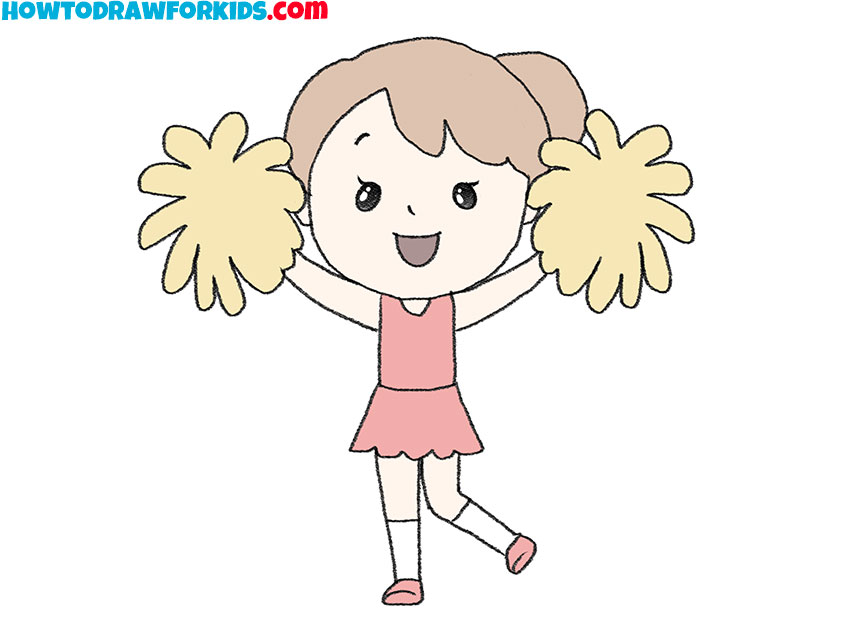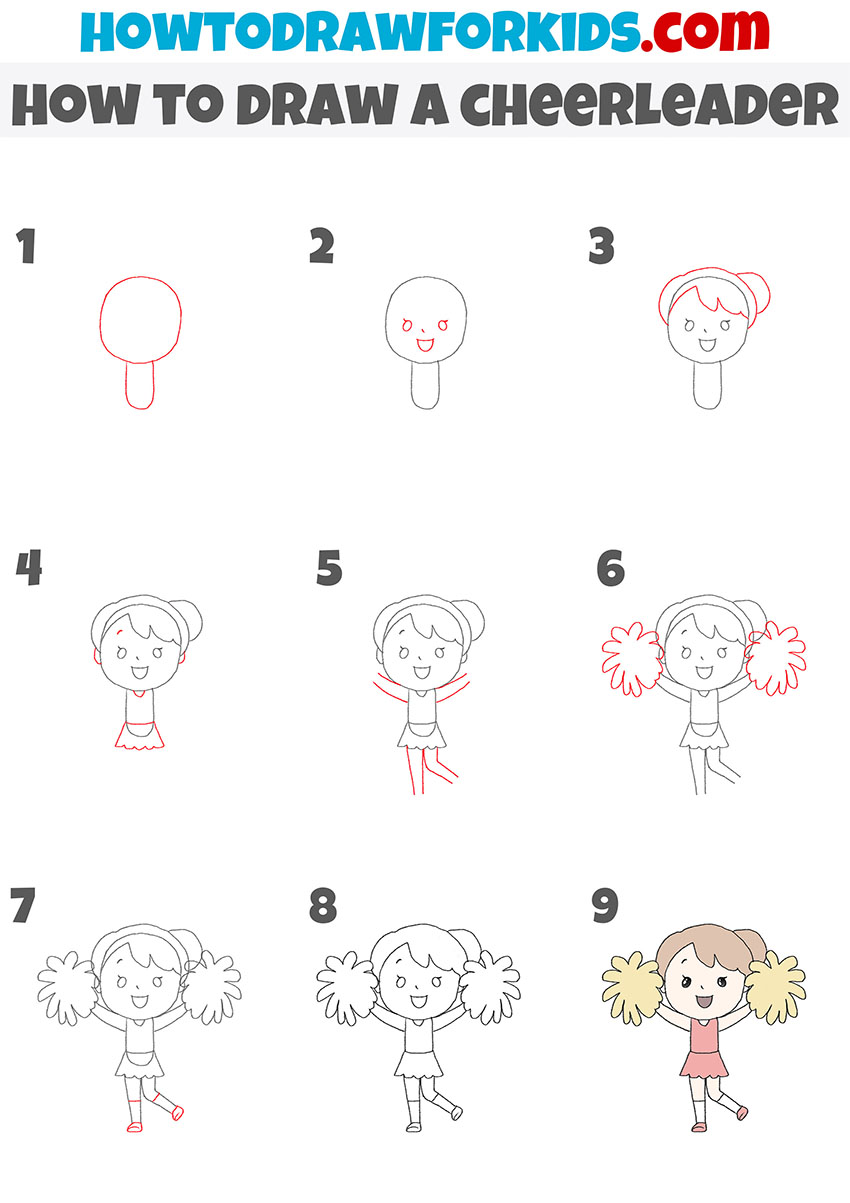 The lesson on how to draw a cheerleader is suitable for any beginner, because simple lines and a minimum of elements is used here. Now you will once again practice drawing a human figure, and can apply the acquired skills in the future when creating new beautiful drawings.
Now you have to draw a girl from the support group. Such a girl dances during the breaks of sports games and at the same time cheerfully swings large pompoms, thus the girl inspires the audience and supports her sports team. Members of the support group unite and prepare a spectacular performance.
In the picture, the cheerleader looks unrealistic, but very cute and funny. Pay attention to the proportions of the body and try to keep them in your drawing. Now prepare all the necessary art supplies and start an exciting creative work.
Materials
Pencil
Paper
Eraser
Coloring supplies
Time needed: 30 minutes
How to Draw a Cheerleader
Draw the head and torso.

Depict the oval head and add the small torso at the bottom.

Sketch out facial features.

Depict the oval eyes, the small nose and the wide open mouth.

Depict the outline of the hair.

With the help of several smooth lines depict the hairstyle.

Add the clothes and other elements of the head.

Draw the neckline and depict the bottom of the dress. Add the ears and eyebrow.

Draw the limbs.

With a few smooth lines draw the arms and legs.

Depict the pom poms.

Draw two large pom-poms using free form lines.

Detail the legs.

Draw the knee-highs with transverse lines and draw the shoes.

Correct inaccuracies.

Use the eraser to remove all extra lines in your drawing.

Color the drawing.

Color the hair and skin with natural shades. You will also need yellow and pink.
Now you know how to draw a cheerleader step by step. I hope that you have no difficulties and the cheerleader looks exactly the way you wanted. By tradition, I have prepared a PDF file for you with a short version of this lesson. Rather, download the file and draw at any convenient time, regardless of the presence of an Internet connection.