In this lesson you will learn how to draw sparkles. You will like this step by step guide because it is very simple.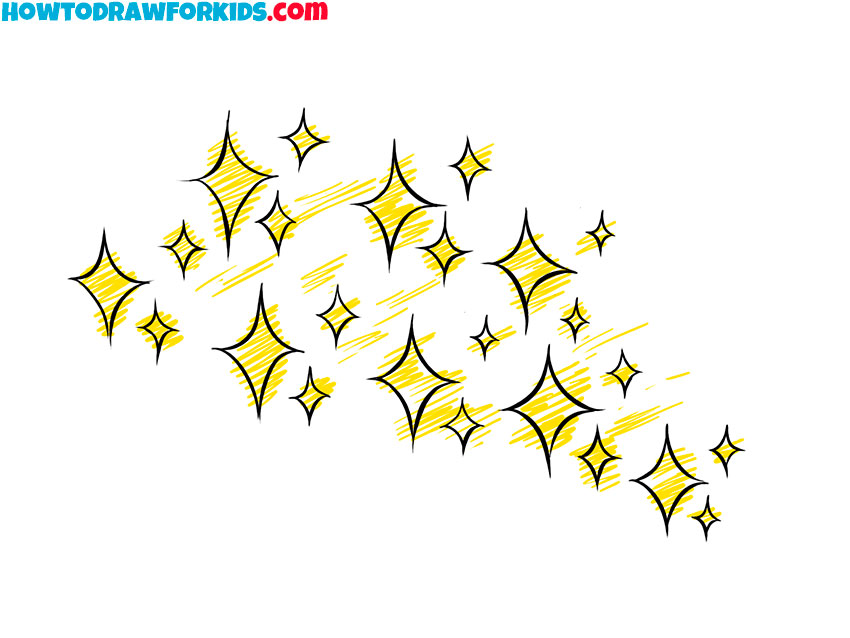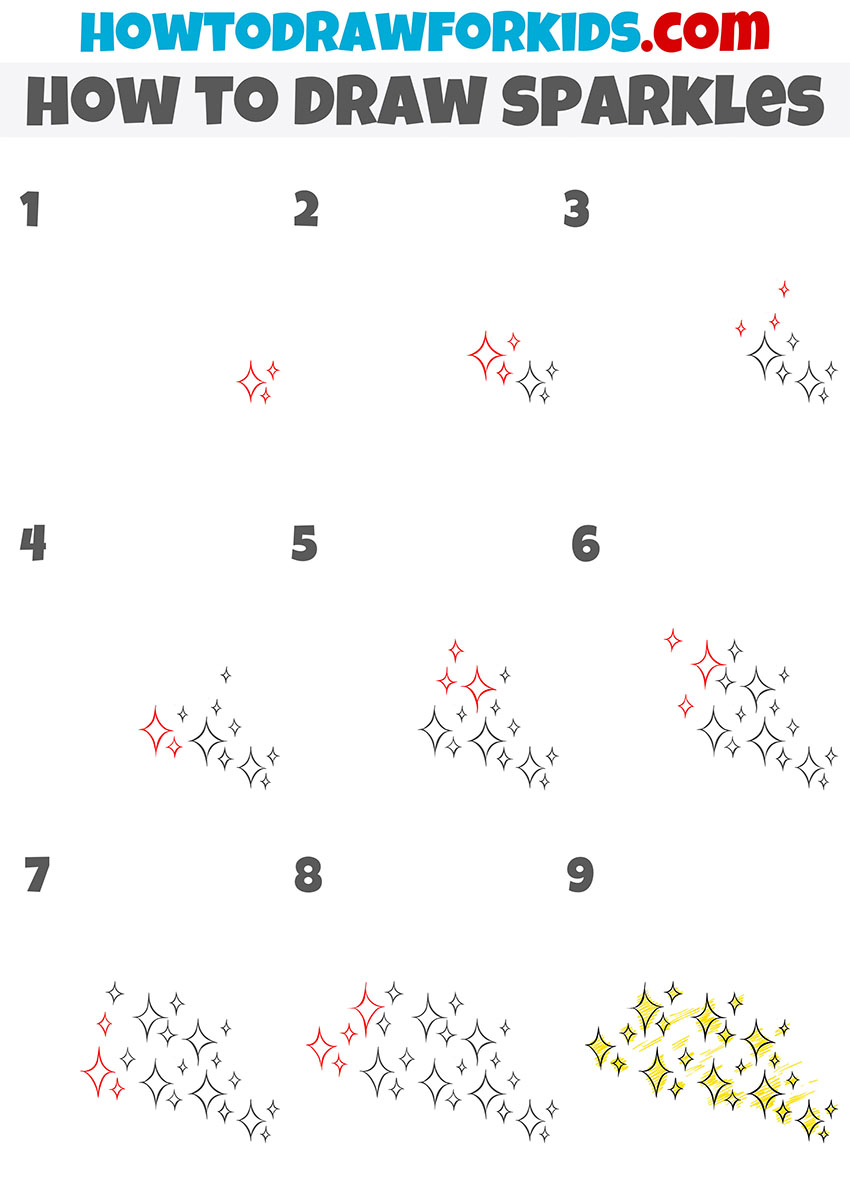 In this lesson, I want to show you how to draw sparkles. This may come in handy for some decorative purposes because you can decorate any object with sparkles. For example, you can decorate a card for your friends or family with glitter, or just decorate any of your drawings if you make a beautiful glitter outline. It looks like little sparks of light.
This lesson will be one of the easiest because here you see a minimum of elements. Sparkles resemble the shape of a rhombus, which has thin sharp corners. It is enough to learn how to draw one element, and other elements will have a similar shape but will be slightly different in size. I think that you will like this creative process, and you will have a good time doing this activity.
Sparkles can be painted in any color, but yellow sparkles look best. Thus, they are like gold. So, if you are ready, you can proceed.
Materials
Pencil
Paper
Eraser
Coloring supplies
Time needed: 15 minutes
How to Draw Sparkles
Draw three glitters of different sizes.

In the lower right part of the drawing, draw one large sparkle and two small ones.

Depict more sparkles.

Repeat the previous step and draw the same sparkles, but a little higher.

Add three small sparkles.

A little higher, depict the three smallest sparkles.

Sketch out two sparkles.

On the left side, add the large and small sparkle.

Draw three more sparkles.

At the top, depict one large sparkle and two medium-sized sparkles.

Sketch out more sparkles.

On the left, add one large sequin and two medium-size sequins as in the example.

Depict three sparkles.

Repeat the previous step and add the next three sequins of the same size.

Draw the last sparkles.

Add two large sparkles and two medium ones.

Color the drawing.

Use shades of yellow.
By tradition, I prepared a PDF file with a short version of the lesson. Save this file for yourself and draw at any time convenient for you.