I have prepared for you a new, interesting drawing lesson in which you will learn how to draw a cute bunny step-by-step.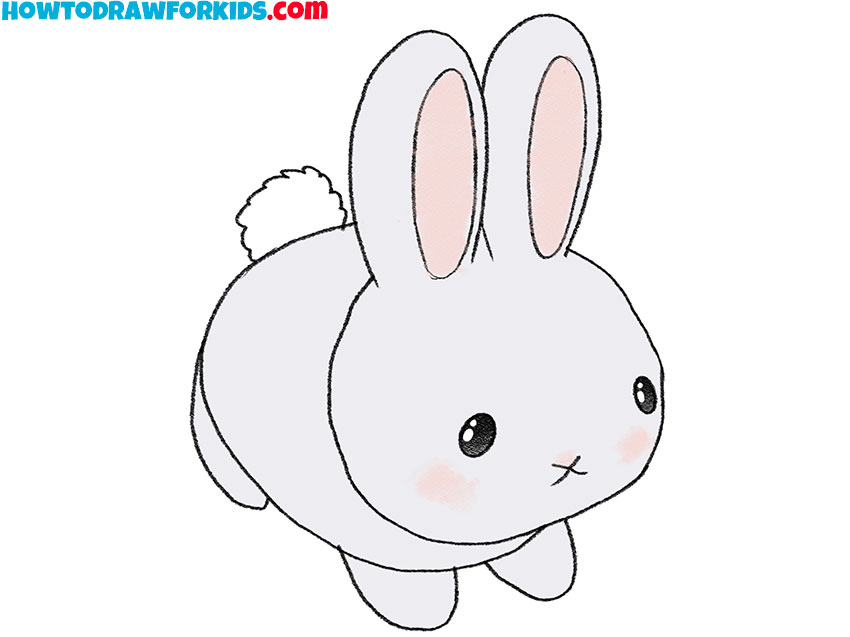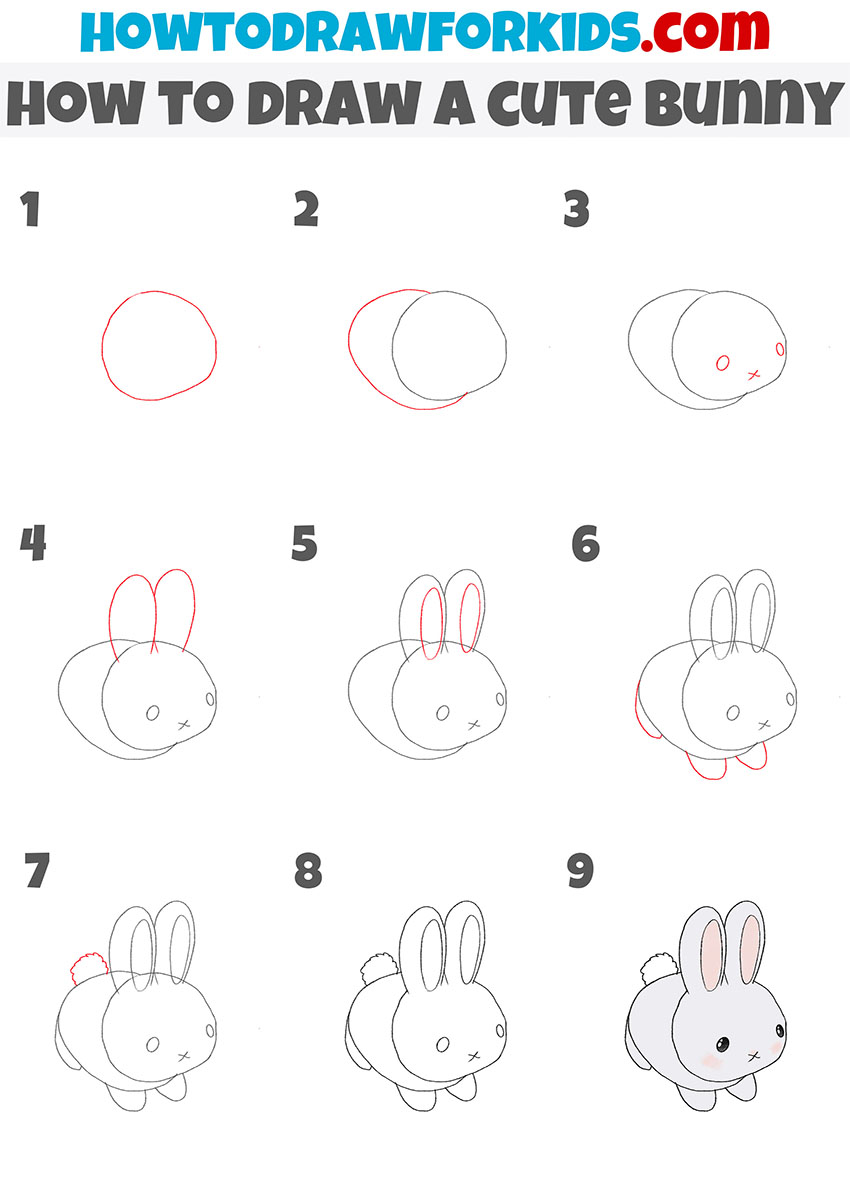 Surely you like to draw cute animals, and you will also like this lesson very much. Now I will show you how to draw a cute bunny step by step.
Bunnies are one of the cutest creatures on our planet. They are small and harmless animals. The bunny has a small body and soft fur, so the bunny is very pleasant to hold.
The image of a bunny can be seen on many items, for example, on clothes and on various children's products. Very often, bunnies become the main characters of cartoons.
In the picture, you see a small bunny that has a rounded body. The head is larger than the body, the paws are very small, the ears are medium. With a simple instruction, you can easily draw all these elements.
Materials
Pencil
Paper
Eraser
Coloring supplies
Time needed: 30 minutes
How to Draw a Cute Bunny Step by Step
Draw the head.

Depict a circle where the bottom is slightly wider than the top.

Depict the torso.

Draw a smooth, rounded line on the side of the head.

Add the elements of the muzzle.

Draw the eyes in the form of two ovals, using short strokes, depict the nose and mouth.

Sketch out the ears.

With smooth rounded lines, draw two ears that are raised up.

Draw the inside of the ears.

Sketch out an elongated oval inside each ear.

Depict the paws.

In the lower part of the body, draw smooth, rounded lines to depict three short paws.

Add the tail.

Use a jagged line to draw the small tail.

Correct inaccuracies.

Use the eraser to remove all unnecessary lines.

Color the cute bunny.

Choose gray for the fur, pink for the inside of the ears, and black for the eyes. Add the highlights.
For your convenience, I have prepared a PDF file that contains a brief instruction and additional useful content. This will help you return to the lesson at any convenient time.