How to Draw a Flamingo for Kindergarten
I have prepared for you a super simple lesson on how to draw a flamingo for kindergarten, which consists of only four steps.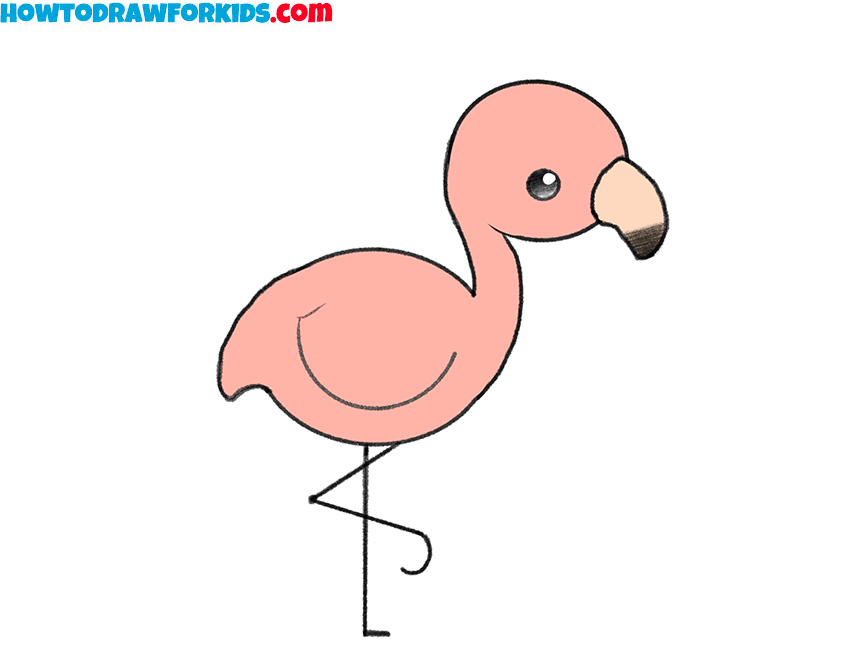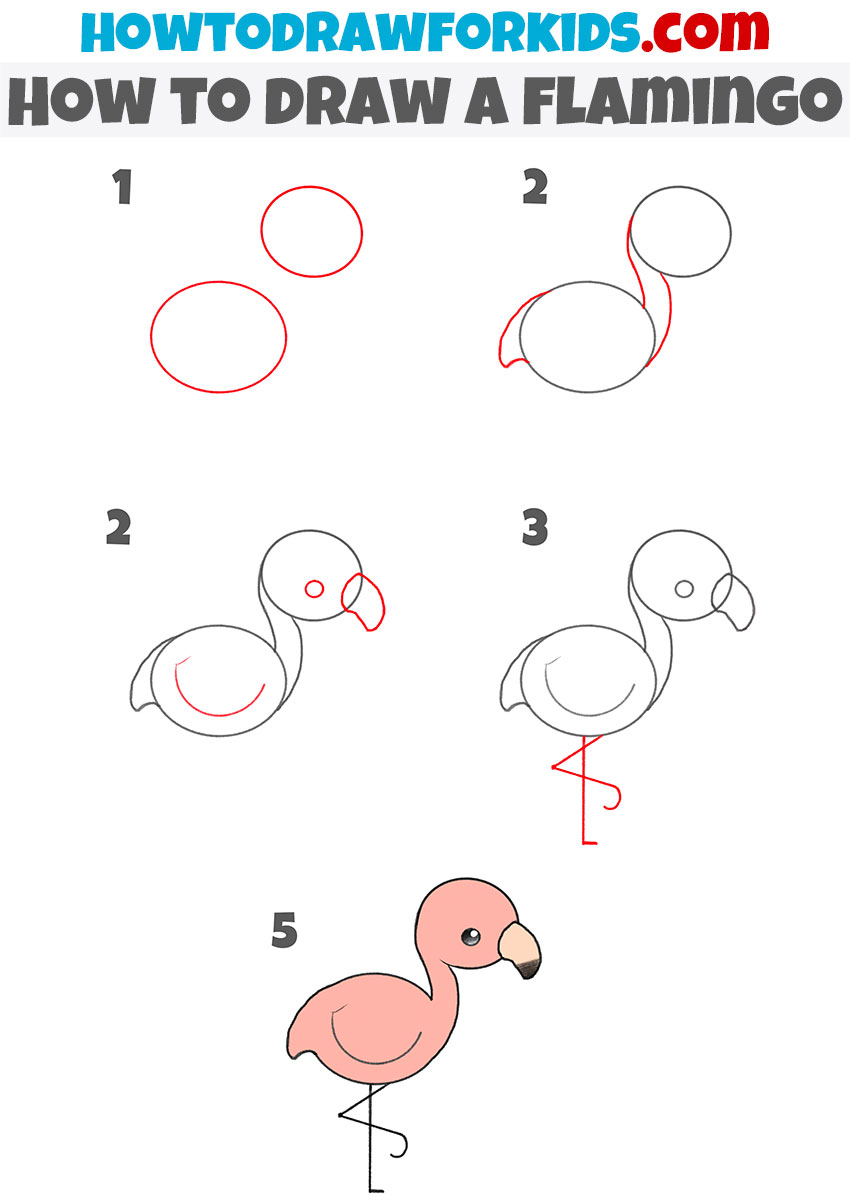 In this tutorial, I will show you how to draw a flamingo for kindergarten. The flamingo is a very beautiful bird. The main differences of this bird are long legs, long curved neck, large beak, and very beautiful bright pink color of plumage. The habitat of flamingos is shallow water and swamps. In such places, flamingos live in large flocks.
I think it will be interesting for you to draw this beautiful bird. I made this tutorial as simple as possible and included a few simple steps. This task can be easily completed by any novice artist.
In the picture, you see a flamingo, which is made in a cartoon style. It consists of a few simple elements. I am sure that you will easily cope with this task. It will be enough to carefully draw a few geometric shapes and complement the image of a flamingo with a few simple elements.
Materials
Pencil
Paper
Eraser
Coloring supplies
Time needed: 10 minutes
How to Draw a Flamingo for Kindergarten
Draw the head and torso.

Depict two circles a short distance apart, as shown in the example.

Sketch out the neck and tail.

Using two smooth lines, connect the two circles and add a tail on the side.

Add details.

At this stage, sketch out the eye, wing, and beak.

Depict the paws.

To draw the paws, depict some straight lines.

Color the drawing.

Use two shades of pink and black for the eye.
Now you have mastered the next lesson and gained new useful skills. For realism, you can add shadows and highlights on the beak and eyes. You can also make a background and thus complement your drawing. Draw a flamingo in the background. Draw the sky and draw the water in which this beautiful bird is standing. Hope you are happy with the result. You can leave your impressions of this lesson in the comments.
Subscribe to social networks so as not to miss new interesting lessons. Don't forget that you can download and print a PDF that contains a short tutorial and some helpful tools. Download the PDF for free and take drawing lessons whenever you want.