In this tutorial I will tell you how to draw a frog for kindergarten. This is a fairly simple guide adapted for the smallest artists. Just follow the sequence of steps and you will get great results.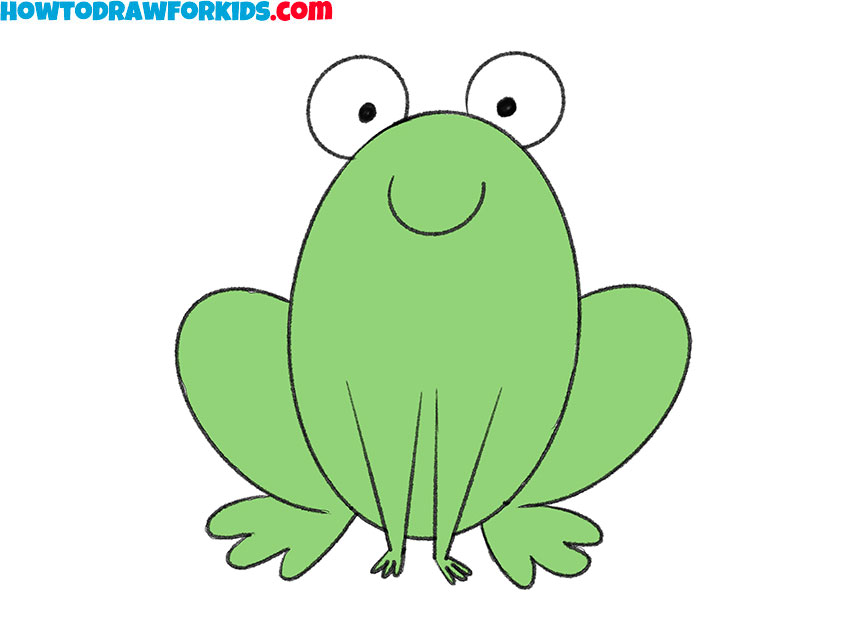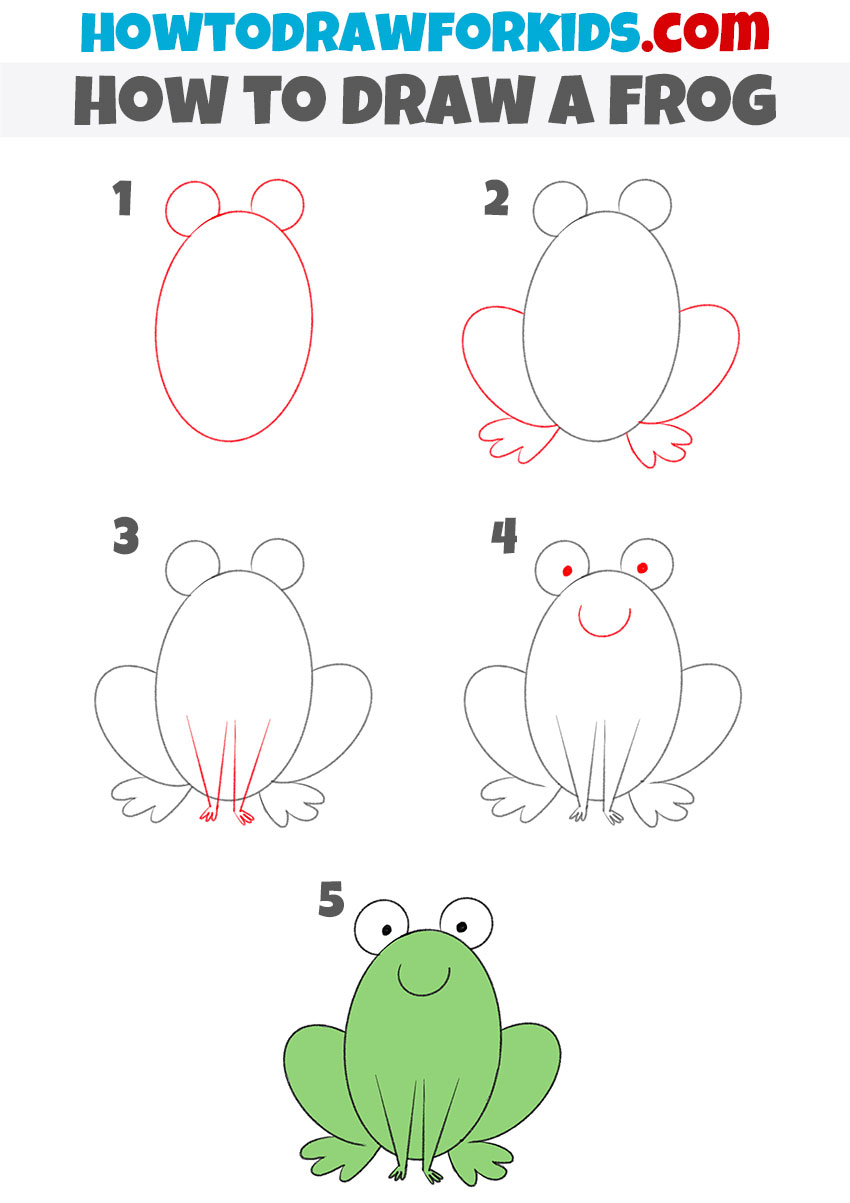 In fact, this tutorial is not too different from drawing a realistic frog. Of course, you can see the minimum amount of detail. However, the contours of the body and legs of our frog are quite similar to the contours of a real animal. Therefore, you will truly achieve success if you draw this cute frog without errors and inaccuracies.
I am sure that if you try to follow the order of the steps and check the correct proportions, you will get a really great result.
So grab your favorite painting supplies and get ready to go with this simple 4-step tutorial. I think you will get great results!
Materials
Pencil
Paper
Eraser
Coloring supplies
Time needed: 15 minutes.
How to Draw a Frog for Kindergarten
Draw the outlines of the torso.

First draw three rounded shapes. It looks like a large oval in the center of a piece of paper and two small circles on the top edge of this oval.

Draw the hind legs.

Our frog has large, powerful hind legs. It looks like two ovals that are lateral to the figure from the first step.

Add the front legs.

As you can see, the front feet are significantly smaller than the rear feet. Another feature is that these limbs are located quite close to each other.

Draw the facial features.

Draw the eyes and mouth of our lovely frog.

Color the frog.

You can use any color to paint your bear. I decided to go with a traditional color scheme.
Download or print this PDF to have access to the lesson and interesting extras outside the Internet. In this file, you will find the steps of this instruction, a coloring page, a tracing worksheet, and a grid drawing worksheet.