If you want to learn how to draw a frog step by step, then this lesson will be very useful to you. This guide contains just nine easy steps.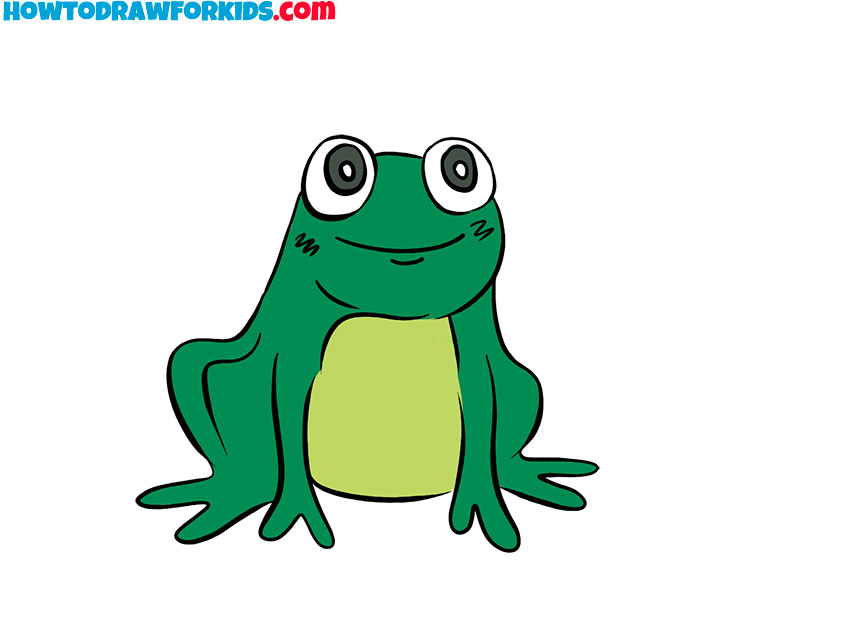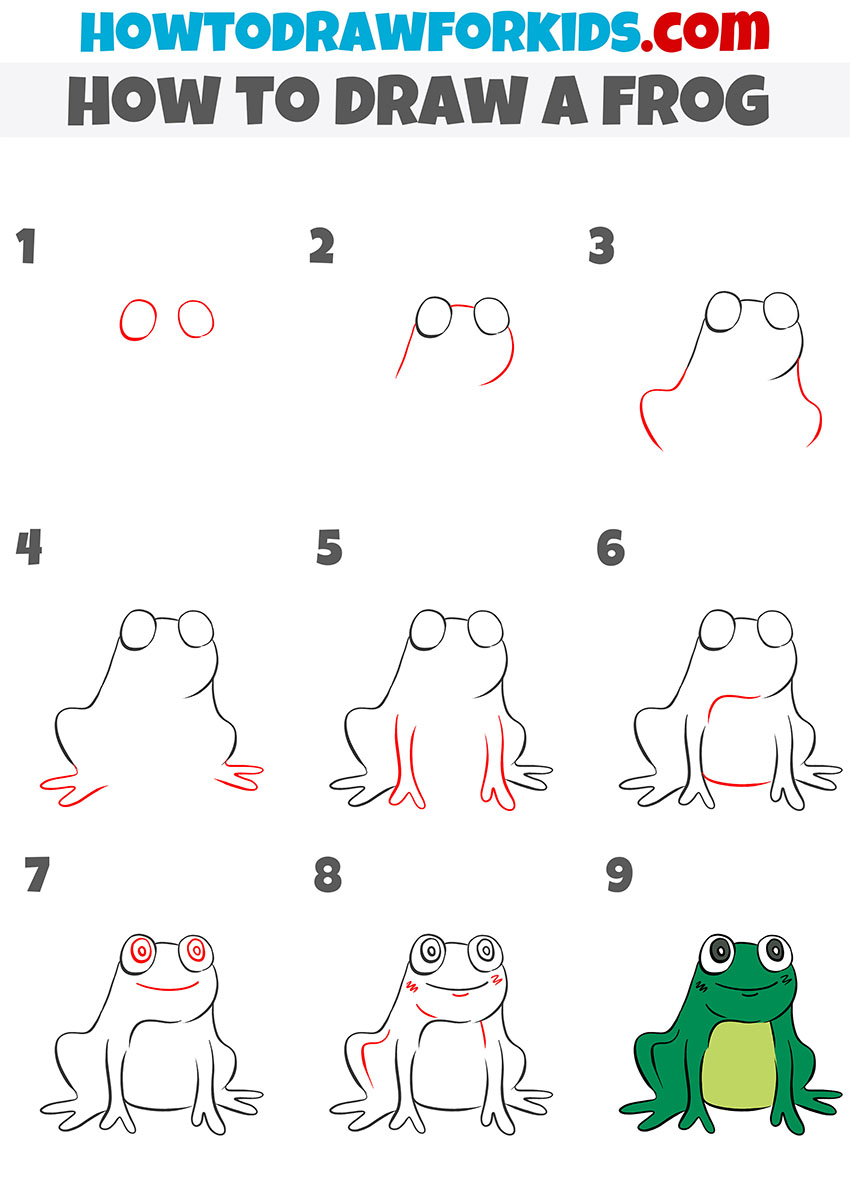 In this tutorial, I will show you how to draw a frog step by step. It is a very common animal that lives both in water and on land. Frogs are the heroes of many fairy tales and cartoons. In our picture, the frog looks very cute. The frog has kind eyes and a pleasant smile.
This tutorial has nine easy steps. If you are careful during the lesson, you will get good results.
Now take all your drawing supplies and get to work.
Materials
Pencil
Paper
Eraser
Coloring supplies
Time needed: 20 minutes.
How to Draw a Frog Step by Step
Draw the outline of the eyes.

Depict two ovals some distance apart.

Add the outline of the face.

Depict some smooth lines as shown in the example.

Draw the outline of the legs.

Using a wavy line, add the outline of the hind legs on both sides.

Add the toes on the hind legs.

Sketch out two long toes on both legs.

Depict the front legs.

Using smooth lines draw two thin front legs and two toes.

Add details.

Draw an outline where the body color will be different.

Add more details.

Sketch out eyes and mouth.

Depict additional elements.

Add a curve on the hind leg, add cheeks and folds.

Color the drawing.

Use a dark green as the main color and paint the belly with yellow.
So the lesson is over. Now you have learned how to draw a frog step by step. I am sure you have a good result. You can share the result of your work with your friends and evaluate your drawing together. Traditionally, I have prepared a PDF file for you with a short version of the manual.