You will really like the lesson on how to draw grill for kindergarten. This guide is very simple and consists of only four steps.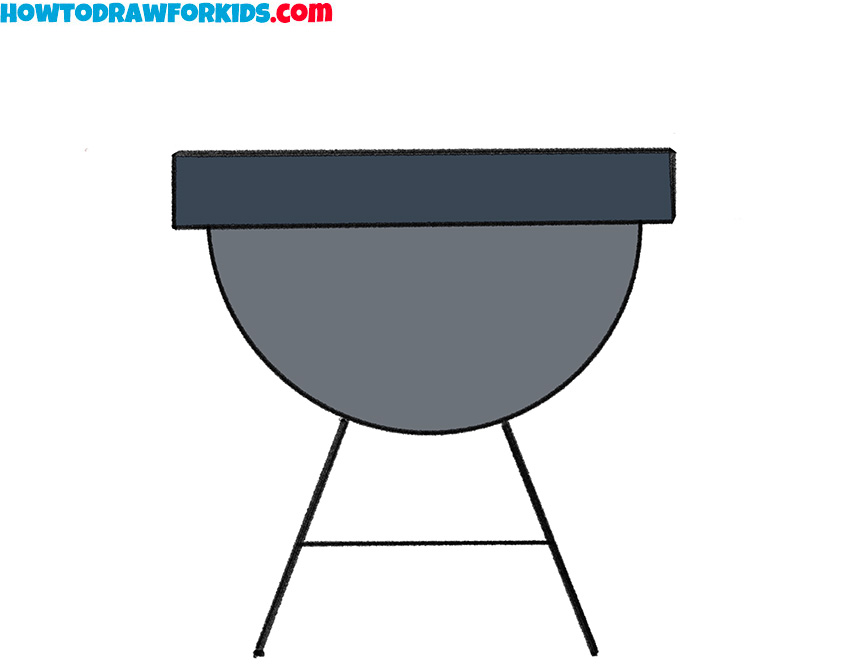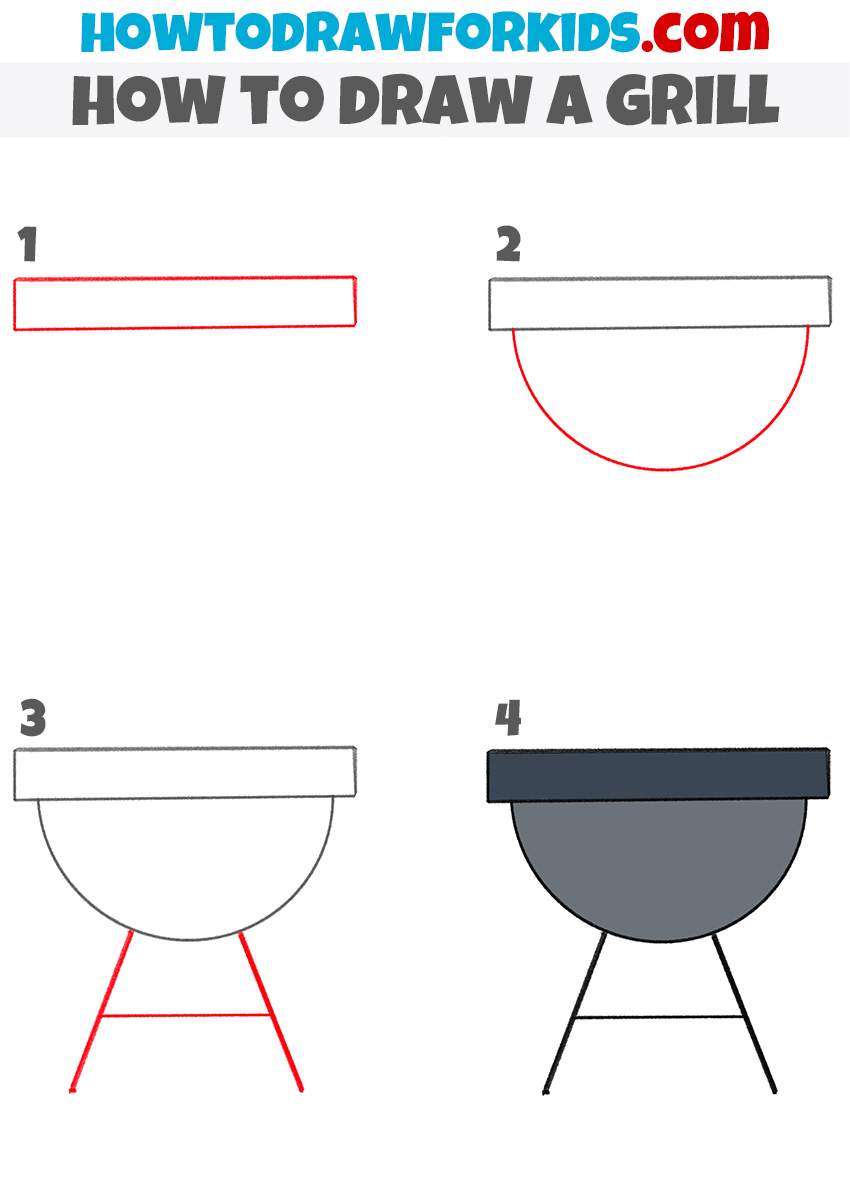 In this tutorial, you will learn how to draw grill for kindergarten. A grill is a metal grate on which food is laid out – meat, fish, or vegetables and baked over burning coals. In the picture, you can see a wide metal bowl, which has a grate that is located inside the burning coals. At the bottom, this structure has stable legs.
The grate itself and the coals are not visible as this is a side view. Only a simple basic shape of the lattice is presented here, it will not be difficult to repeat it.
Start by drawing a semicircular bowl, then add the legs. Make sure the lines are straight. Once the design of the grill is drawn, it can be painted with a dark gray color that resembles metal.
Materials
Pencil
Paper
Eraser
Coloring supplies
Time needed: 15 minutes
How to Draw a Grill for Kindergarten
Sketch out a narrow rectangle.

In the first step, you need to draw the outline of the grill.

Draw a bowl.

At this point, draw an arc. Try to do this carefully.

Add details.

At the bottom of the picture, draw the legs of the grill.

Color the drawing.

Coloring is very easy because you only need to use one color.
I hope this tutorial was very helpful to you. If you liked my guide, then check out other drawing lessons on my website. Especially for you, I choose the easiest drawing technique and create lessons with very simple steps. If you want to learn how to draw well, you need to start by drawing basic shapes. My lessons will help you cope with this task. And of course, do not forget to download the PDF file of the lesson to get free access to additional materials.