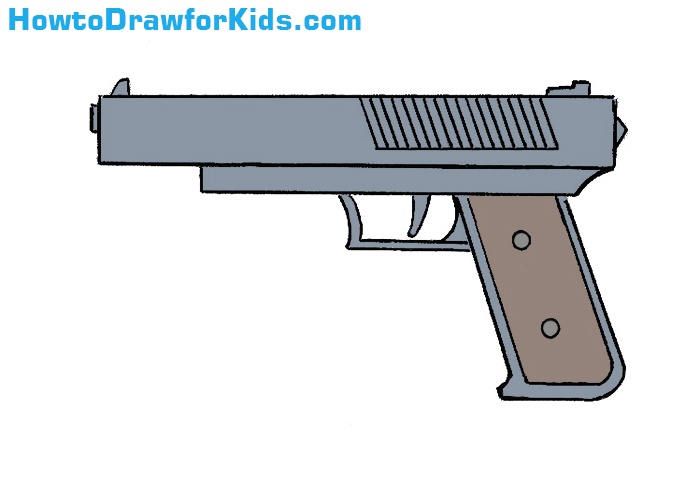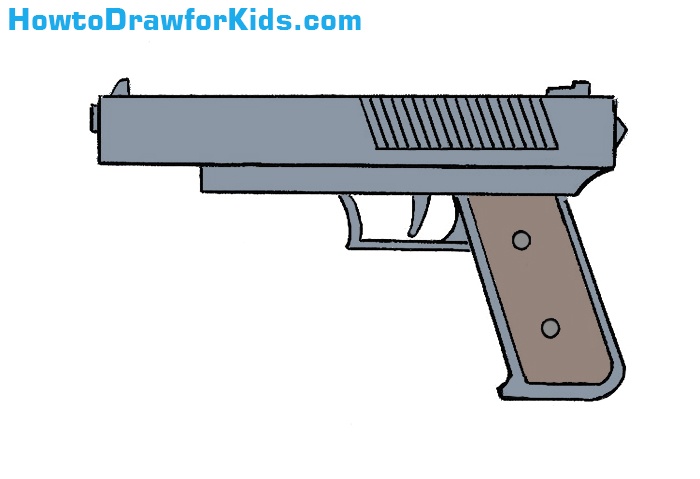 Hello dear readers and welcome to drawing tutorial on how to draw gun for kids! Before this drawing tutorial, I already had a large number of weapons on Howtodrawforkids.com, but mostly they were swords. So let's start the lesson!
Step 1
First of all, draw a long rectangle as my our example.
Step 2
Under this rectangle draw another one but smaller.
Step 3
Using straight lines sketch out the grip of our gun.
Step 4
Draw out some details on the grip as shown in my example.
Step 5
A very simple step in which we will draw rivets on the grip.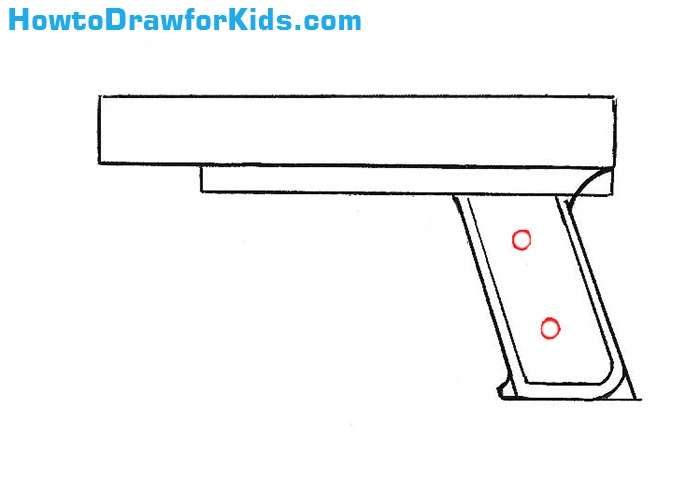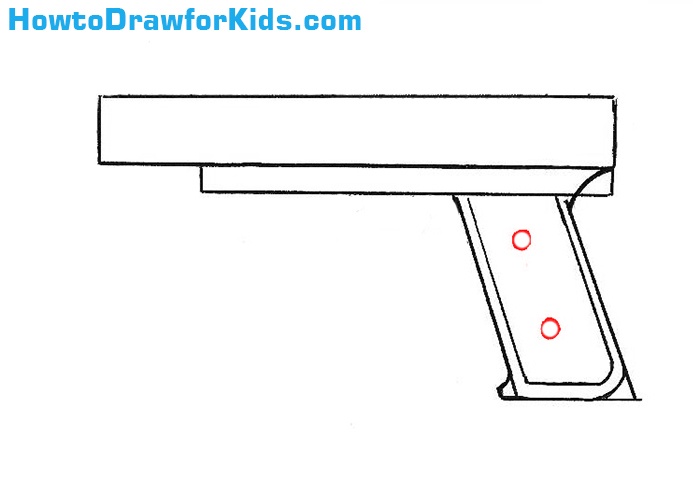 Step 6
Draw a sight at the top of the gun and hammer at the rear part.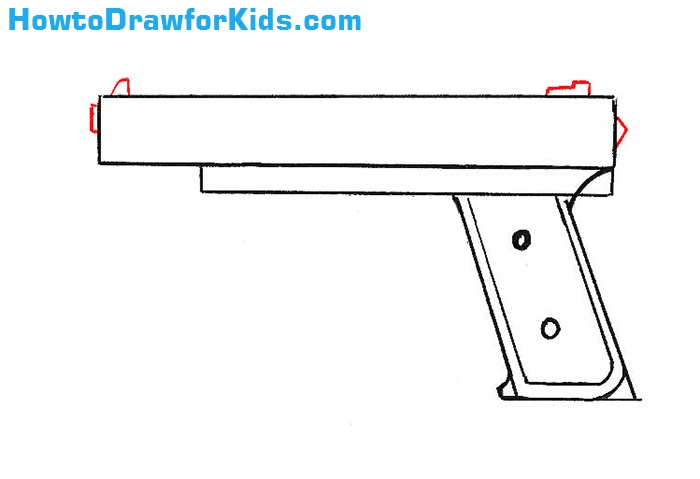 Step 7
Draw corrugation by using inclined lines as in my example.
Step 8
Draw out the trigger guard. It can be round or angular.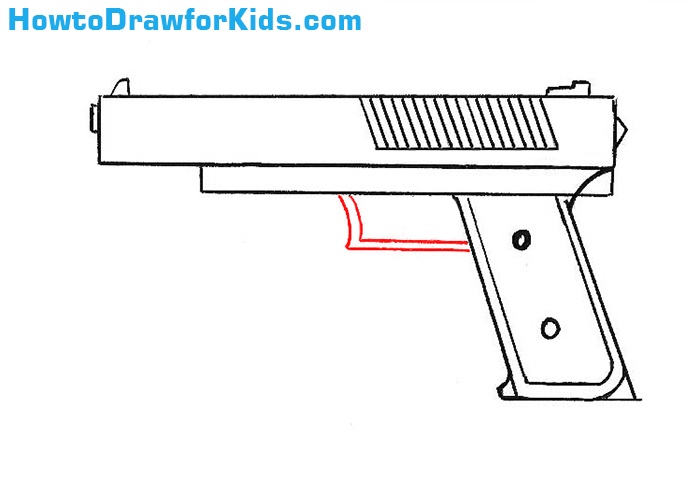 Step 9
Another simple step in which we draw the trigger.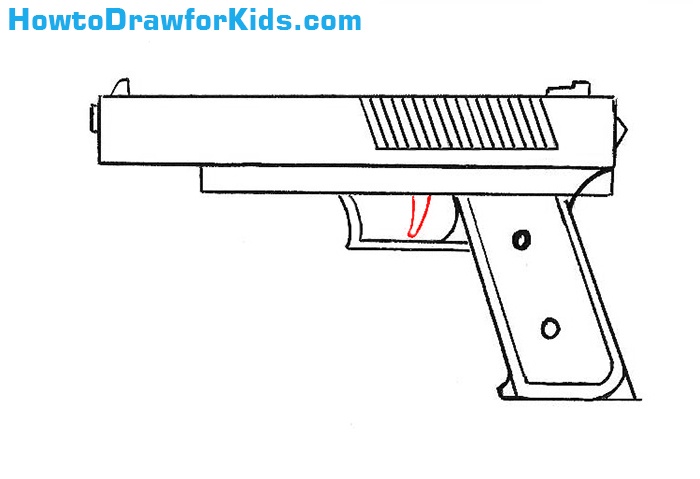 Step 10
Erase all additional lines making our gun drawing clean.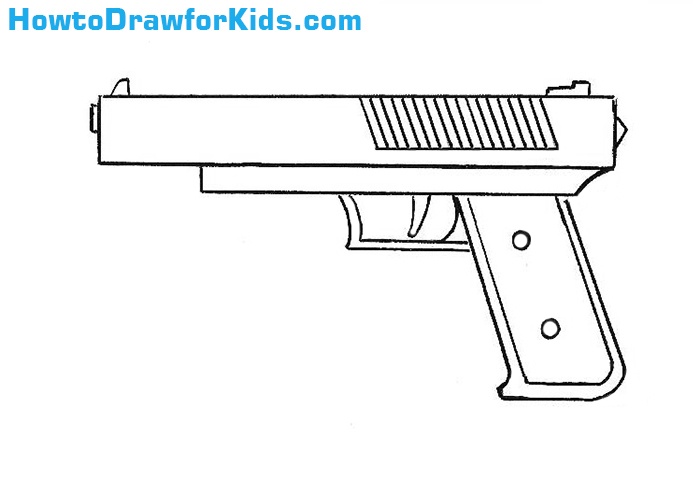 Step 11
It remains only to paint the gun, you can choose any colors. I decided to choose the standard gray.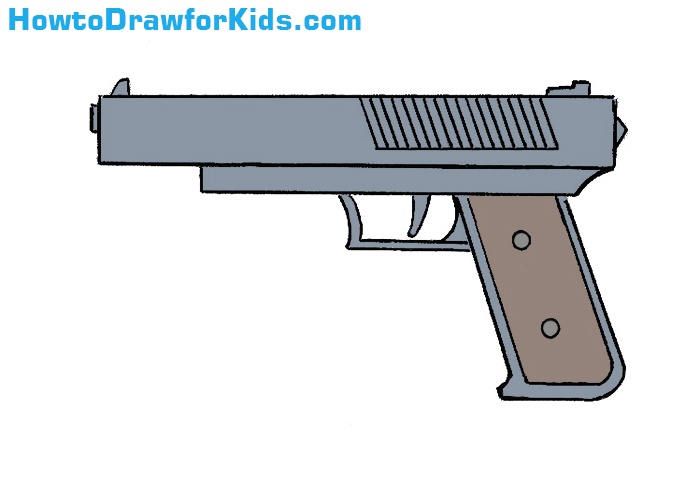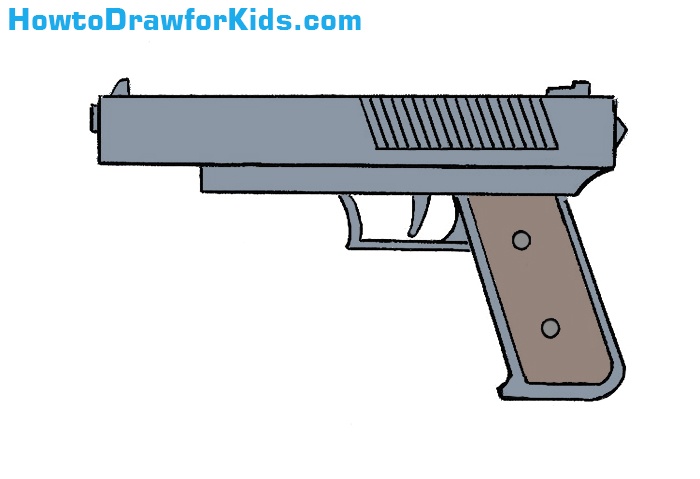 The drawing lesson is over. Do not forget to share it with your friends and subscribe to Howtodrawforkids.com on social media. Do not forget that in this lesson I just showed you how to draw a gun using a common example. Using this simple lesson you can draw another gun, or add any improvements to your drawn pistol (for example, a telescopic sight or a silencer).
I also noticed that readers really like shortened versions of my lessons, so here I also decided to add such a scheme, gathering into it all the steps of this drawing guide.