How to Draw a Koala Face for Kindergarten
In this guide, I will tell you how to draw a koala face for kindergarten. You can draw this funny little face in four simple steps. Try to see how easy it is!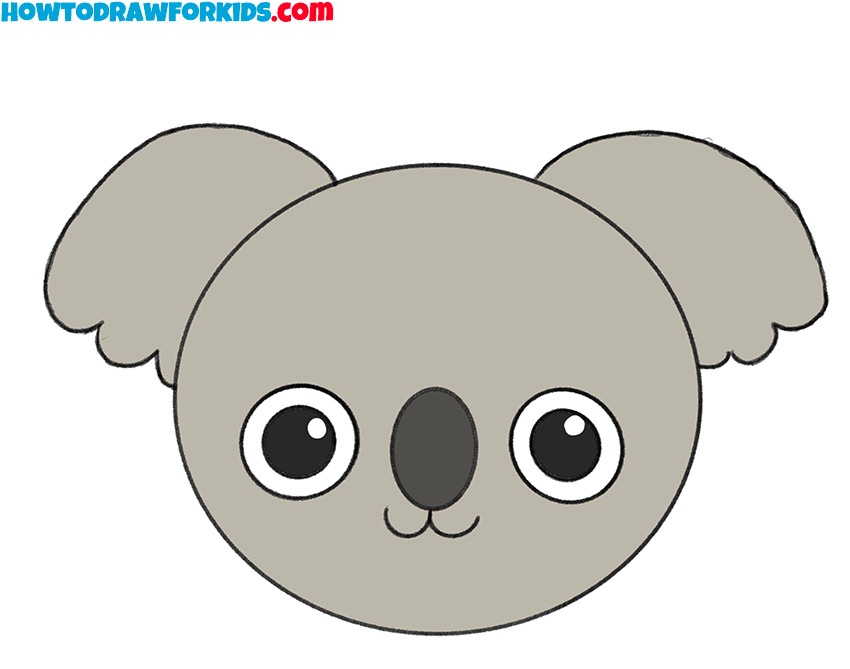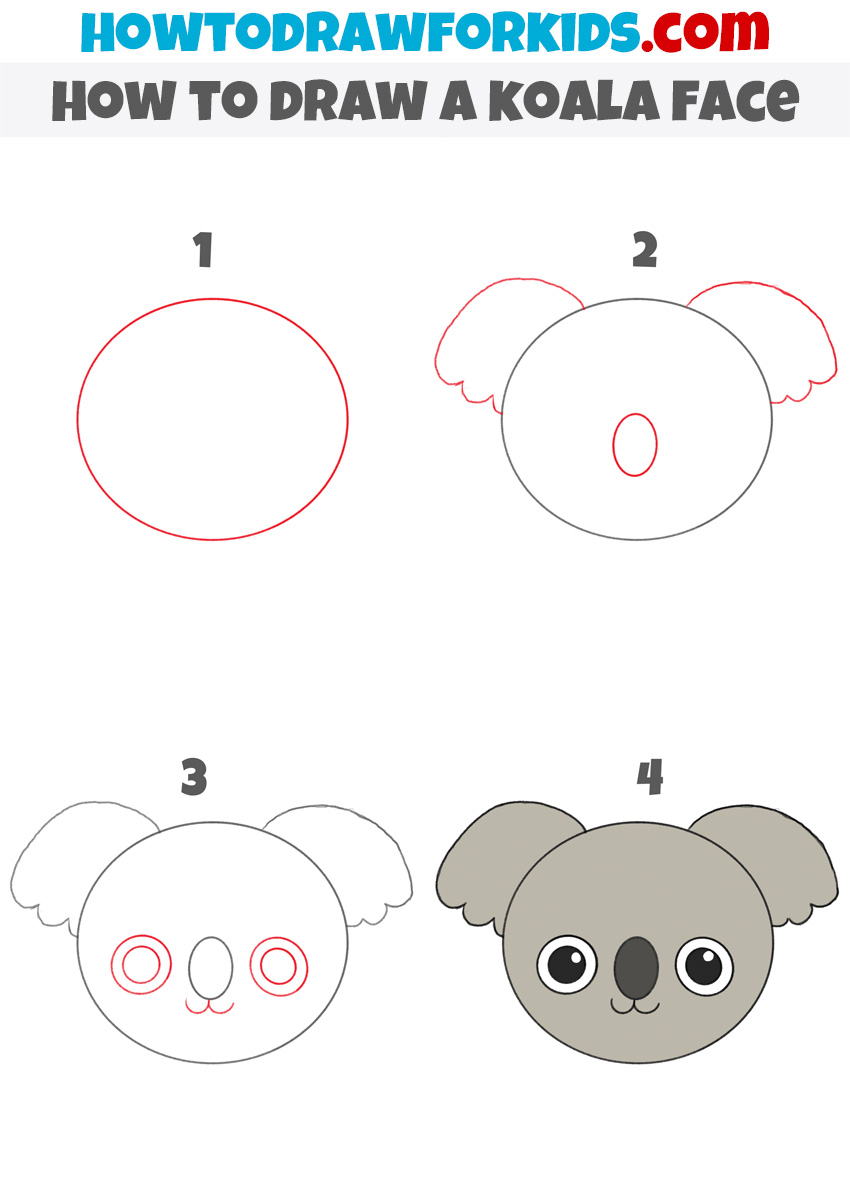 If you want to learn how to draw animals, try doing it in a cartoon style. In this tutorial, I suggest you draw a super simple koala face. Even if this is the first time you pick up a pencil today, you can get great results.
Also, if you want not only to draw the face of a koala but also to increase your skill, I advise you not to use any auxiliary tools for drawing rounded shapes. Practice as often as possible and over time you will create perfectly straight lines.
So let's start this guide on how to draw a koala face. I really look forward to your excellent results!
Materials
Pencil
Paper
Eraser
Coloring supplies
Time needed: 15 minutes
How to draw a Koala Face for Kindergarten
Draw a regular oval.

Place this shape in the center of the piece of paper.

Add nose and ears.

Avoid oversized shapes. Use the oval from the previous step as a guide.

Draw the eyes and mouth of the panda.

As you can see, the eyes are close enough to the nose.

Color your koala.

Light gray is the perfect choice for the realistic drawing of a koala face.

It wasn't difficult, was it? Please, write about if you were able to get a really good result. Also, I will be very happy to have any questions in the comments.
So this drawing guide is over and I have no doubt that you have an excellent result. But do not worry if you did not succeed in drawing the first time, try again. There are other animals for kindergarten drawing tutorials on my site, so do not forget to read them too. Also, do not forget to download the PDF version of the lesson. There you will find many interesting things that will help young artists improve their drawing skills.