In this lesson, you will learn how to draw a leprechaun step by step. This instruction consists of only nine very easy steps.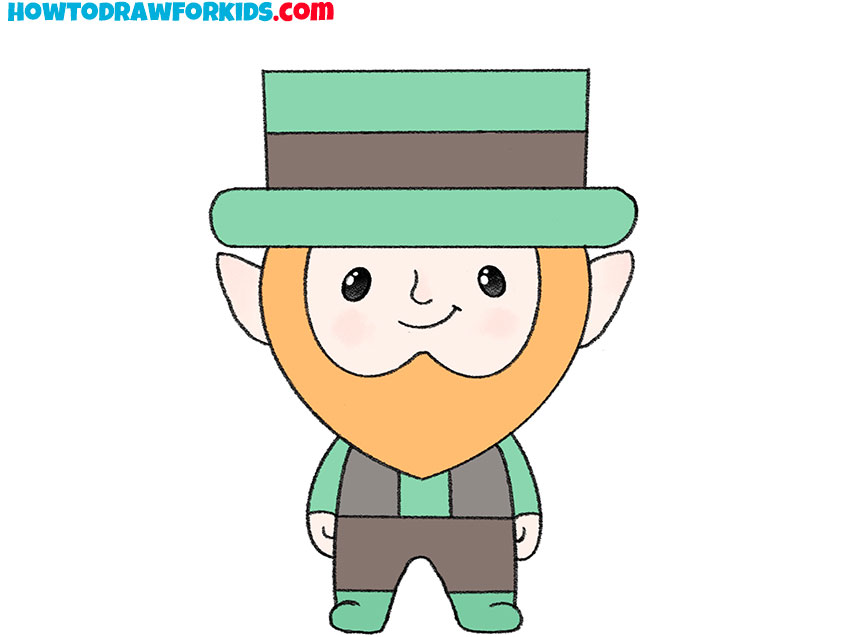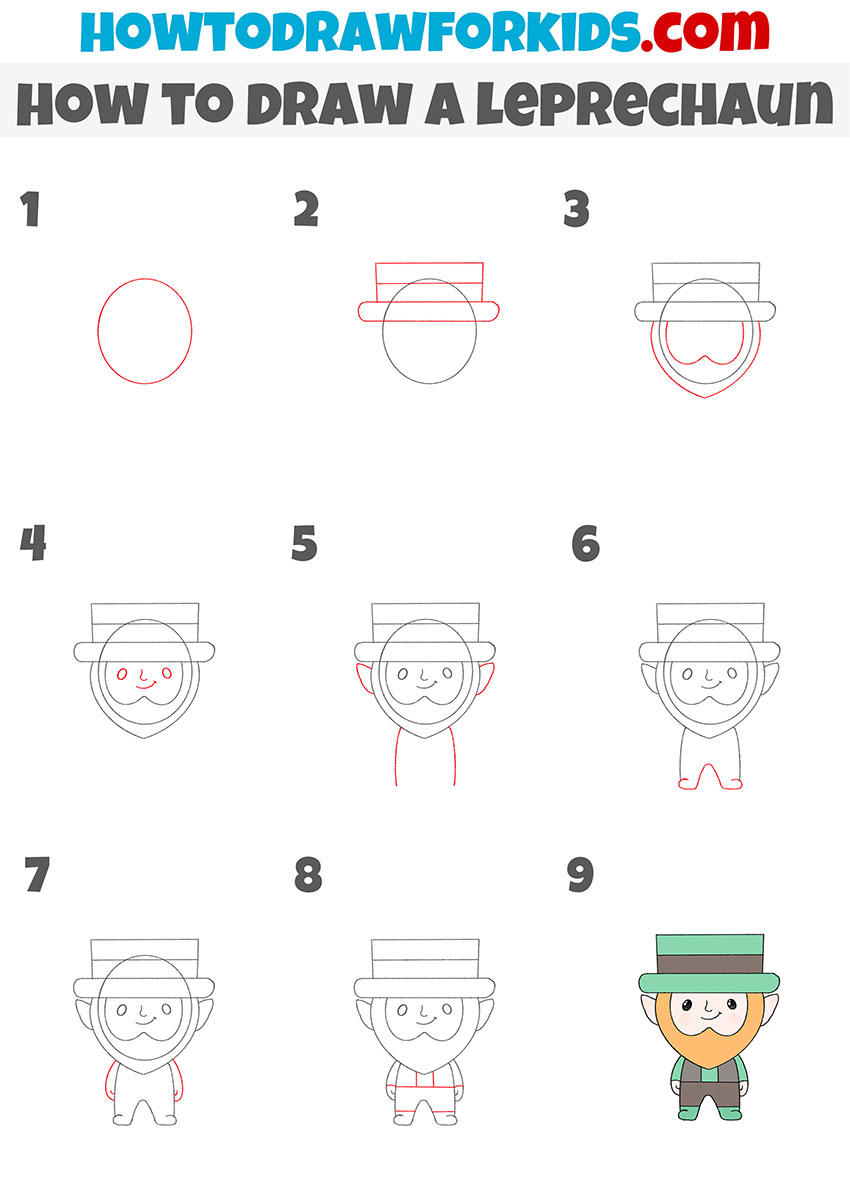 In this tutorial, I want to show you how to draw a leprechaun step by step. The instruction is designed specifically for children and novice artists, so you can quickly complete this task.
This step-by-step tutorial shows you how to draw a popular Irish folklore character and here you will learn how to draw a leprechaun step by step.
This is a small stocky man of advanced age who has amazing abilities and can grant wishes. Lepercons are skilled in shoemaking, but their favorite pastime is searching for gold.
In ancient legends, it is mentioned that leprechauns carry a pot of gold with them. Traditionally, leprechauns are depicted in green clothes, with a top hat on their heads. The invariable attribute of these humans is a big red beard.
This lesson consists of nine simple steps. Each step is one simple action that you can easily repeat if you are careful and consistent.
Materials
Pencil
Paper
Eraser
Coloring supplies
Time needed: 30 minutes.
How to Draw a Leprechaun Step by Step
Draw the head.

Depict an even oval.

Sketch out the hat.

The top of the hat is rectangular in shape and the brim is rounded on the sides.

Depict the outline of the beard.

Draw two smooth, curved lines to depict the top and bottom outline of the beard.

Add facial features.

Sketch out the eyes, nose, and mouth.

Draw the ears and torso.

The ears are pointed. From the head, draw down two lines to depict the outline of the torso.

Depict the legs.

Draw a smooth, curved line to depict the short legs.

Sketch out the arms.

From the head, draw down rounded lines on each side.

Detail the clothes.

Draw the outline of the clothes. Remove all extra lines in your drawing.

Color the leprechaun.

You will need beige, orange, green, and gray.
Finally, I suggest you download a PDF file with a short version of the lesson. Thanks to this, you can return to the lesson at any time, even if there is no Internet access.