Now you will learn how to draw a lily step by step. The instructions are very simple, and you will definitely like it.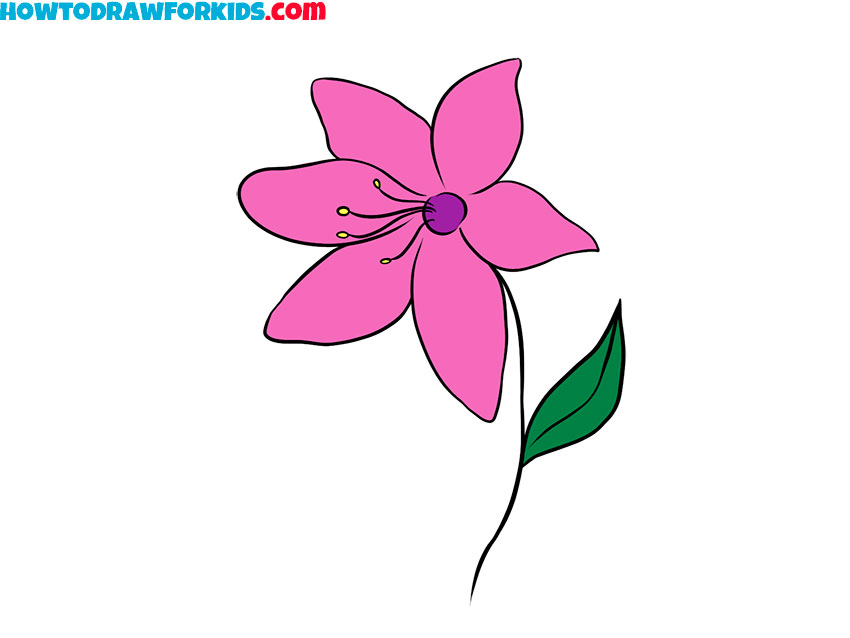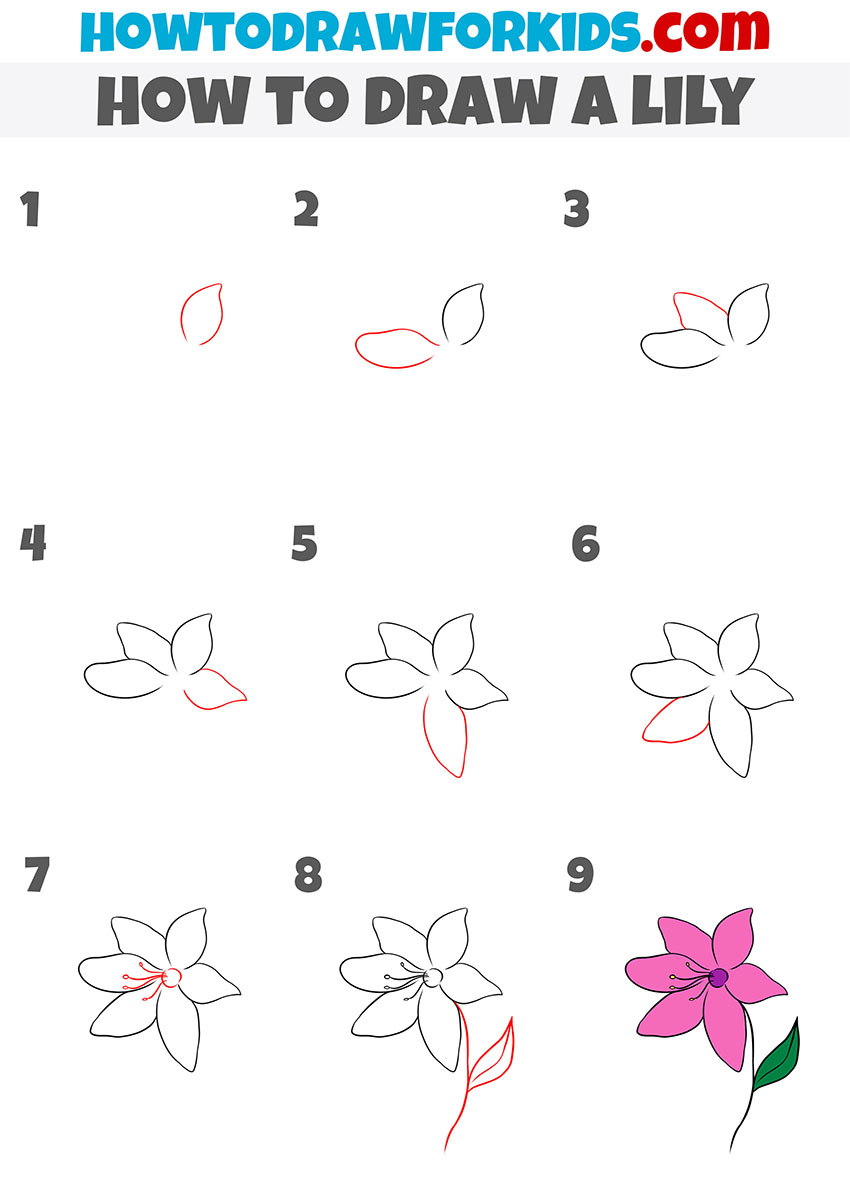 I suggest you complete a new lesson on drawing flowers, and now you will learn how to draw a lily step-by-step. This is a very beautiful bulbous plant.
On our planet, there are many varieties of lilies, which differ among themselves in the height of the stem and the color of the petals. Each type of lily is beautiful in its own way. Lily bud invariably causes admiration. The bud consists of six petals arranged in two circles.
Lily is one of the most ancient plants and the image of this beautiful flower could be seen on ancient objects that have survived to this day. Lilies come in a variety of colors, but the most commonly seen are white, orange, and pink lilies.
In this lesson, you will draw a beautiful lilac lily. This flower is often planted in the garden and in the house. It is believed that the lily brings harmony and material well-being.
Materials
Pencil
Paper
Eraser
Coloring supplies
Time needed: 30 minutes.
How to Draw a Lily Step by Step
Draw the first petal.

Determine what the size of your drawing will be and draw the first petal.

Add the second petal.

Draw the second petal on the left side.

Sketch out the third petal.

Depict the third petal between the two painted petals.

Depict the fourth petal.

On the right side, draw the petal of the same shape as the previous petals.

Draw the fifth petal.

Depict one large petal at the bottom.

Sketch out the sixth petal.

Finish drawing the bud and add the last petal at the bottom.

Add the stamens.

Draw a few thin stamens in the middle of the bud.

Depict the stem and leaf.

Draw a smooth line at the bottom of the flower to draw the stem, and add the leaf on the side.

Color the lily.

Color the bud in lilac, color the leaf in green.
At the end of the lesson, I suggest you download a PDF file that contains a short version of the lesson and additional materials for its implementation.