In this tutorial, you will learn how to draw a narwhal for kindergarten. I promise you will enjoy this tutorial.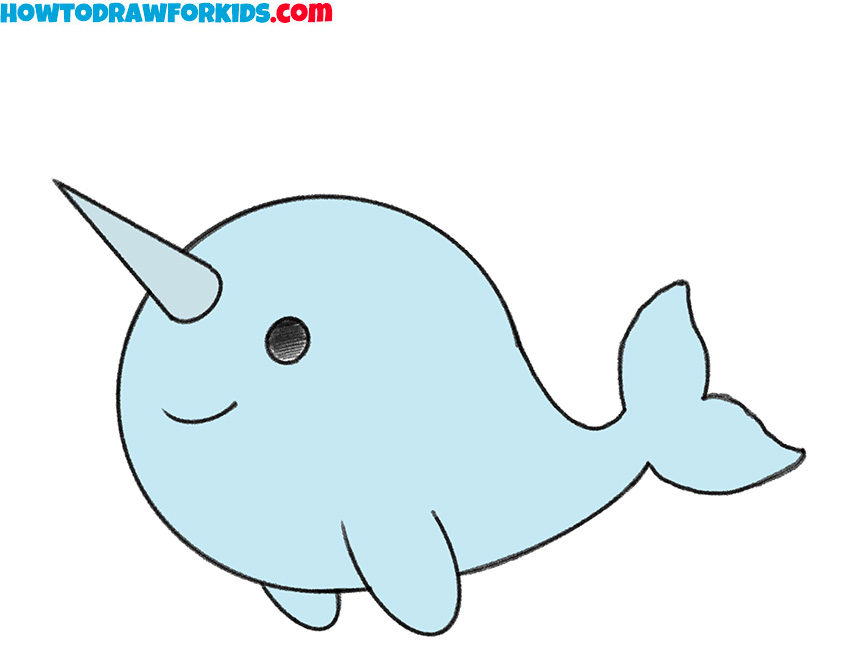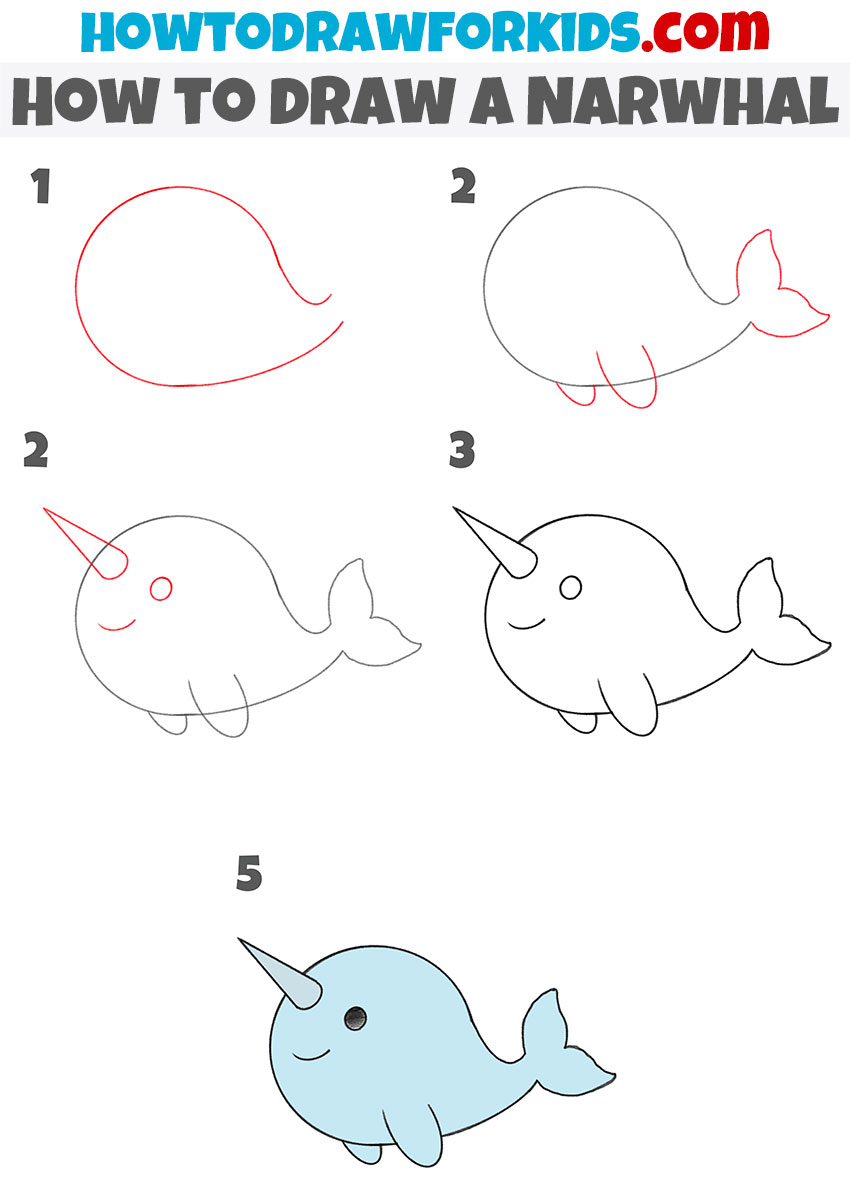 Now I propose to return to the marine theme again and in this lesson, I will show how to draw a narwhal for kindergarten. Narwhal is a large marine animal very similar to a large dolphin. The narwhal has a round head, smallmouth and eyes, and small fins on the sides. Its main difference is the large horn on the front of the head. At the moment, scientists do not agree on the purpose of such a large horn, but there are several assumptions.
Hope you enjoy drawing this amazing animal. You can easily cope with this task if you have already learned how to draw a dolphin in one of the previous lessons. But even if this is your first time drawing such a sea animal, you can still easily complete this lesson. This guide has a few simple steps.
The lesson is adapted for aspiring artists and contains simple elements in every step. Follow all the steps consistently and be careful, try to make smooth lines, and then you will be happy with the result.
Materials
Pencil
Paper
Eraser
Coloring supplies
Time needed: 10 minutes.
How to Draw a Narwhal for Kindergarten
Draw the torso.

The front of the torso is completely round and on the other side, there is a bend for the tail.

Depict the tail and fins.

Using a smooth line, add two fins at the bottom of the torso and draw a tail on the side.

Add details.

At this stage, sketch out the horn and the details of the face.

Color the drawing.

Use blue for the torso and dark gray for the eye.
Now you have learned how to draw another sea animal. Hope you tried hard and are now happy with the result. For realism, you can add shadows and highlights to the narwhal's body. I also propose to supplement the drawing with some elements. Make a marine background.
To conclude this tutorial, I suggest you download a free PDF file. This file contains a short version of the tutorial and some useful drawing tools. Upload a file and get creative any time you want, even when there is no internet access.