Now I will show you how to draw a pot. If you follow all the steps in this guide, then once again you will train your creative abilities.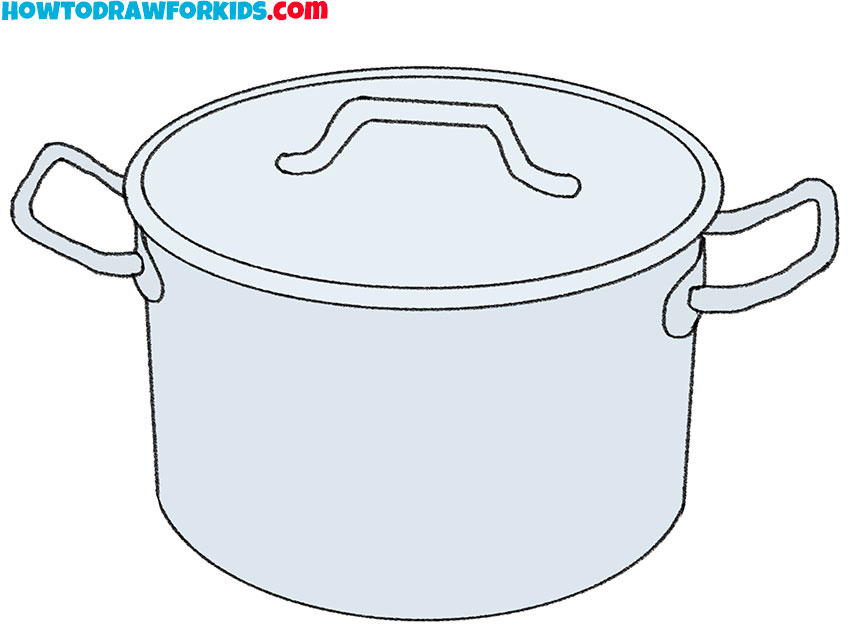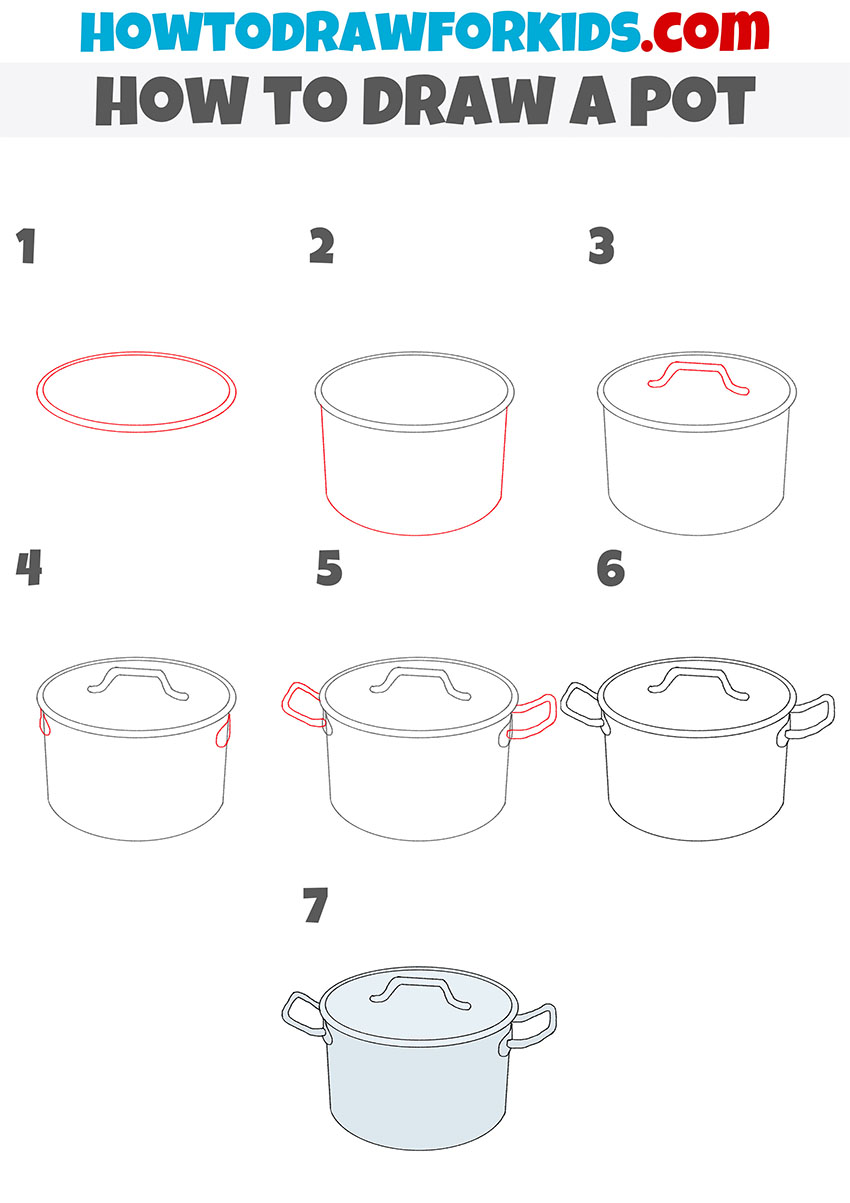 So, now you will learn how to draw a pot step by step. This is a great drawing object and if you master this lesson, you will easily draw other more complex objects in the future.
This kitchen appliance is familiar to you, because there is a pot in every home. You can see that the pot has a round shape, comfortable handles are located on the sides. There is a lid on the top that also has a handle. Such a pot is very practical and convenient.
Be careful at every stage of drawing and try to carefully draw all the lines that are marked in red. Take special care when you draw the handles, because you must correctly depict their shape and location. So, take all the necessary art supplies and start following all the steps in this instruction sequentially.
Materials
Pencil
Paper
Eraser
Coloring supplies
Time needed: 30 minutes
How to Draw a Pot
Draw the top outline.

Determine the size of the drawing and draw two even ovals of different sizes.

Add the body of the pot.

Depict straight lines on the sides and draw a curved connecting line at the bottom.

Sketch out the handle on the lid.

With the help of curved lines depict the simple shaped handle.

Depict the bases of the side handles.

At the top of the pot body, draw the bases of the handles using curved lines.

Draw the side handles.

Depict two side handles of the same shape as in the example.

Correct inaccuracies.

Correct the mistakes if necessary and remove the extra lines in your drawing.

Color the drawing.

For coloring, you will need different shades of gray.
The lesson is over, and now you know how to draw a pot. You can further practice and draw a few more pots, slightly changing their shape and size. Write what other household items you want to learn how to draw, and I will definitely take your wishes into account when creating new exciting lessons. I recommend that you download the simplified PDF version of this guide so that you can return to the lesson at any time if necessary.