How to Draw a Racing Car for Kindergarten
Really Simple 4 Step Racing Car Drawing Guide for Kindergarten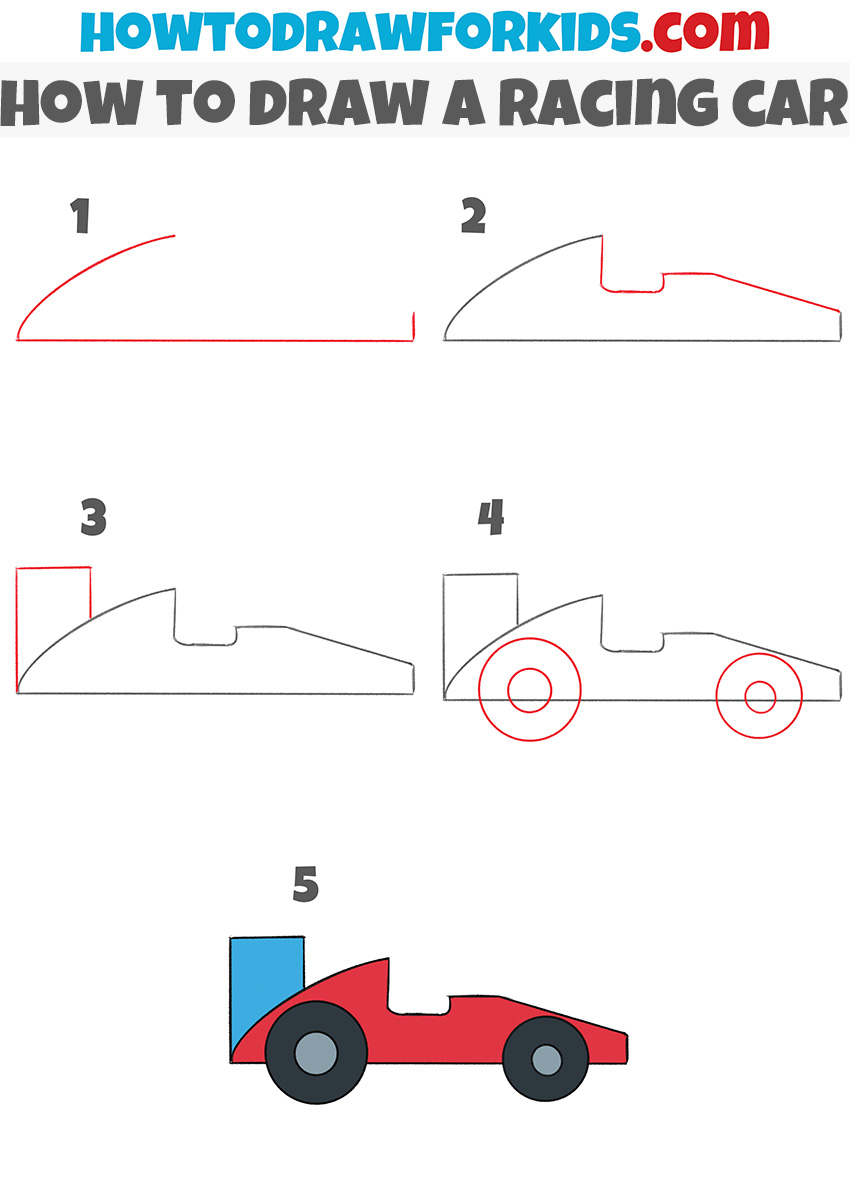 In this tutorial, you will learn how to draw a racing car for kindergarten. It differs from other cars in that it has a special engine design and a specific body shape. Thanks to this, the racing car can reach great speed during the competition.
As you can see from the picture, the racing car is short and has a spoiler at the back. This design allows you to move very quickly, easily dissecting air currents. In this lesson, first, draw the elongated body of the racing car, and then add the spoiler and wheels.
Bright red is ideal for coloring our racing car because these cars always have an attractive bright color. The spoiler can be turned blue and the wheels can be dark gray.
Materials
Pencil
Paper
Eraser
Coloring supplies
Time needed: 15 minutes
How to Draw a Racing Car for Kindergarten
Draw the outline of the car.

Take your time and try to depict straight lines.

Continue drawing the shape.

Draw the front of the car as in my example.

Add details.

Sketch a spoiler on the back of the high-speed car.

Draw the wheels.

If you don't remember how to do this, read Step 3 of the How to Draw a Car for Kindergarten lesson.

Color the drawing.

Coloring the car is very easy.
I know how much you like drawing cars, so I create very simple tutorials to make the process of drawing even more fun. All the tutorials on my site are based on an easy drawing technique. Don't forget to download the PDF-version of this guide, which comprises the steps set forth above, and some interesting and useful additions.