In this drawing lesson, I will tell you how to draw a racing car step by step. This lesson will be helpful for you.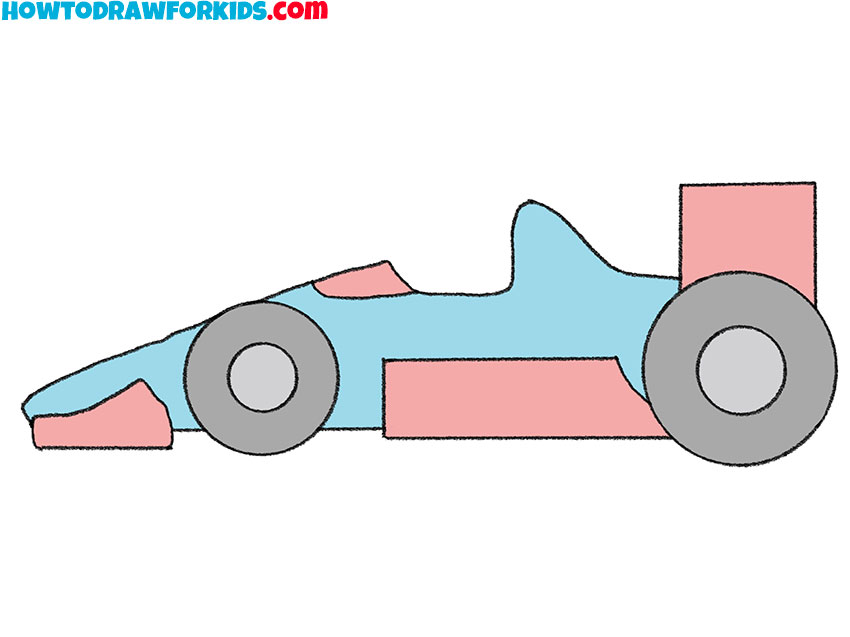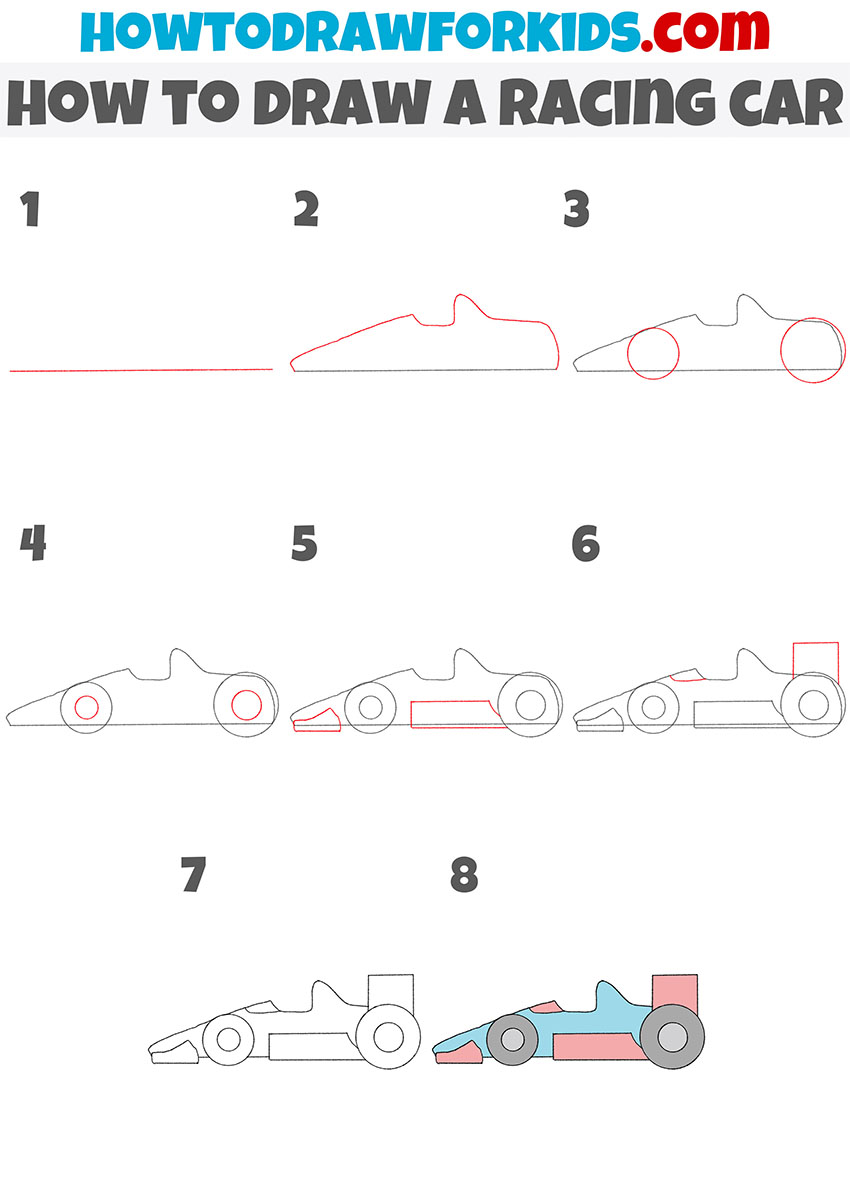 I am glad to bring to your attention this drawing lesson, in which I will tell and show you how to draw a racing car step by step.
I am sure that you have seen racing cars many times in various films, cartoons or video games. A racing car is a car that is designed specifically for racing.
A feature of racing cars is that they are able to accelerate to very high speeds. Race cars have high engine power and light weight, which helps them accelerate quickly.
There are many different international races in which racing cars take part, often these races are held in the USA and France.
This lesson will be very useful for you, because with the help of it you will learn how to draw another type of transport.
Materials
Pencil
Paper
Eraser
Coloring supplies
Time needed: 30 minutes
How to Draw a Racing Car
Start drawing the bottom of the car.

This step will be easy because you need to draw one straight horizontal line to complete it.

Add the top of the car.

Connect the edges of the straight line previously drawn with a long, curved line.

Depict the wheels.

In the front and back of the racing car, draw two circles of different sizes.

Sketch out the inside of the wheels.

Inside the two previously drawn circles, add two smaller circles.

Add details.

At the front and center of the racing car, add shapes using straight, curved lines.

Draw the rest of the elements.

On the back, draw three straight lines and depict a curved line at the front of the car.

Correct inaccuracies.

Use the eraser to remove any unnecessary guidelines.

Color the racing car.

Use red and blue and shades of gray.
I've created a PDF file ahead of time that contains a short version of this tutorial and additional helpful resources. Download this file for free to return to this lesson at any time convenient for you.