Rose is one of the most beautiful and recognizable flowers. In this tutorial, I will show you how to draw a realistic rose in a few steps.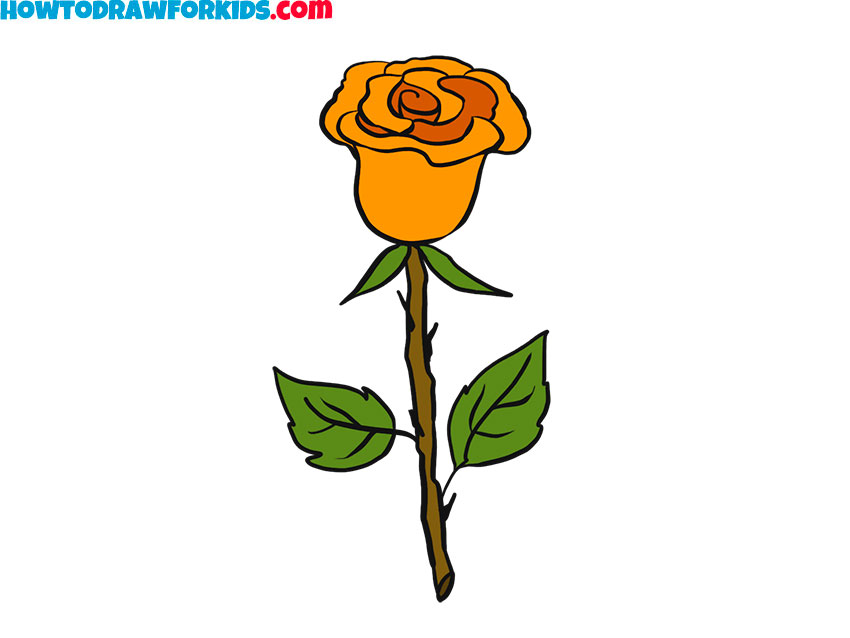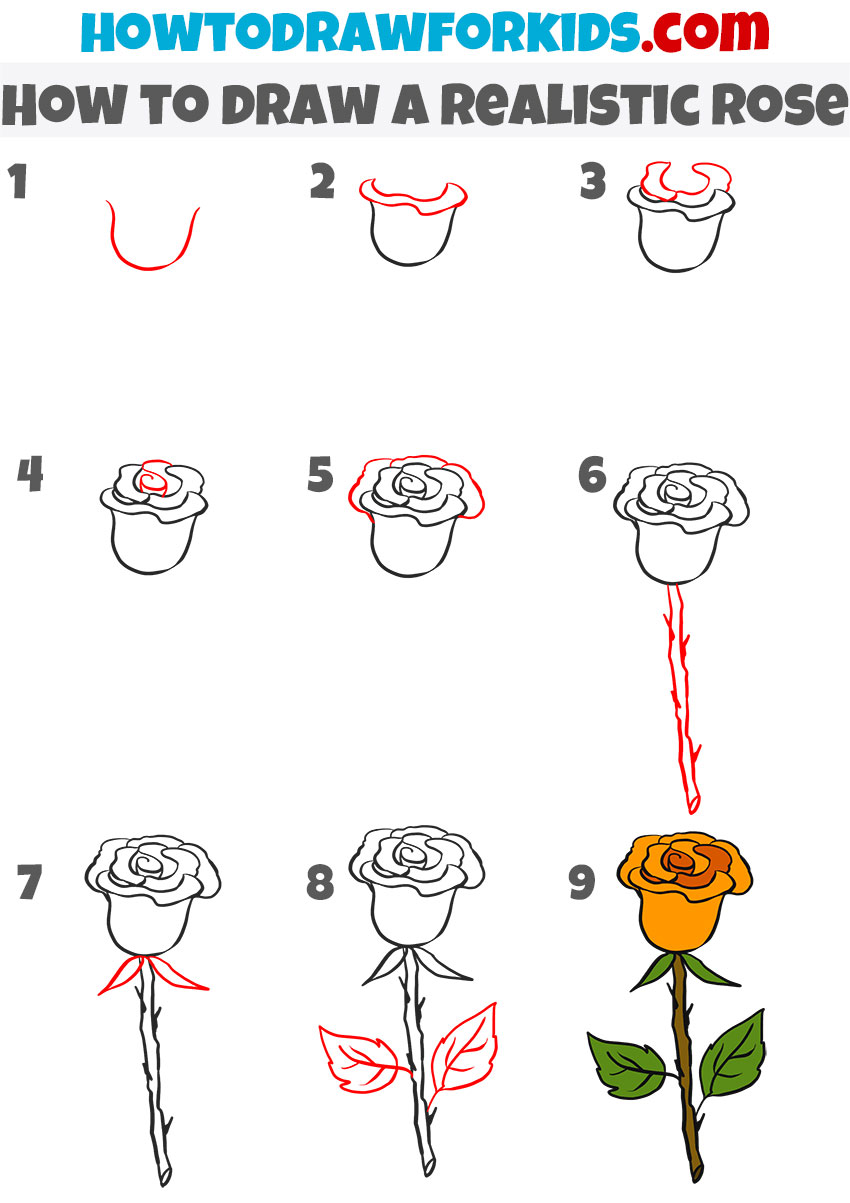 In this tutorial, you will learn how to draw a realistic rose. This is one of the most beautiful flowers on our planet. There are many types of this plant and each is beautiful in its own way. Roses come in many different sizes and come in a wide variety of colors.
Undoubtedly, this lesson will be very interesting and helpful for you. After all, you can apply the acquired skills in the future. For example, you can draw a beautiful still life with a rose, or draw a rose on a greeting card for your friends.
This tutorial contains several steps. Follow each step sequentially and be attentive to our tips, then you will learn how to draw this beautiful flower.
We draw your attention to the fact that arbitrary lines are allowed in this realistic rose drawing tutorial because many natural objects do not have clear lines and absolute symmetry. Therefore, the rose petals may differ from the sample. The main thing is to follow the sequence of steps.
Materials
Pencil
Paper
Eraser
Coloring supplies
Time needed: 19 minutes.
How to Draw a Realistic Rose
Draw the base of the bud.

To do this, draw the smooth semi-oval.

Depict the outer petals.

Add the smooth, curved line along the top of the bud.

Draw the next row of petals.

This stage is similar to the previous, use the lines the same smoothly.

Draw the middle of the bud.

Add the middle in the form of a small spiral.

Depict the remaining outer petals.

At the top of the bud, draw some smooth, curved lines.

Draw the stem.

Add two long lines and define the cut, then add thorns.

Draw the sepals.

They are two thin long leaves.

Portray the leaves.

Draw small twigs and add the outline of the leaves.

Color the rose.

Use brown for the stem, green for the leaves, and use different shades of orange for the bud.
Now you have learned how to draw a realistic rose. We recommend that you practice additionally and make a few more of the same colors. For example, you can paint a large bouquet of roses or depict roses in a vase. In the process, use different colors to paint these colors – yellow, red, pink, burgundy, and also different shades.
For convenience, we have specially prepared a PDF file containing a short version of the realistic dog drawing tutorial. Download this PDF file and then you can follow our drawing lessons anytime you want.