Welcome to the lesson on how to draw a refrigerator for kids step by step! If you often visit our site, you may have noticed that we often draw household appliances. For example, not so long ago we were drawing a camera and a microwave.
Step 1
First of all draw a rectangle with rounded edges stretched to the height.
Step 2
Under the refrigerator we draw a stand in the form of a long and flat rectangle.
Step 3
At the top of the refrigerator draw two close to each other horizontal lines.
Step 4
In the upper right corner, draw a logo. In the left part we draw handles for the upper and lower doors of the refrigerator.
Step 5
The refrigerator is ready, and you can either paint it or leave it in black and white.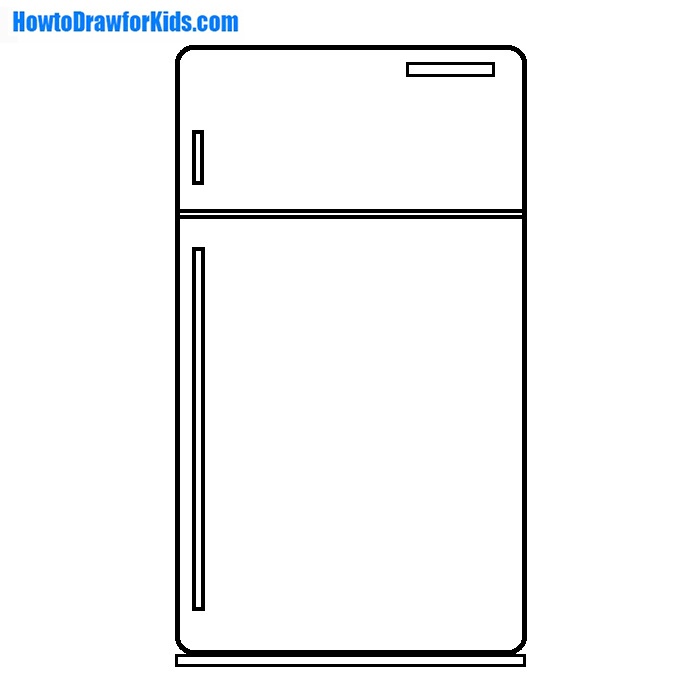 Step 6
In fact refrigerators, like most other types of household appliances come in a variety of colors, so take your favorite colors start painting. You can also write your own logo name as we did.
Do not forget to share this drawing lesson with your friends and subscribe to us in social networks. This lesson consists of only six very simple steps from very simple lines and I don't even know what could be simpler than drawing a refrigerator being guided by this drawing lesson.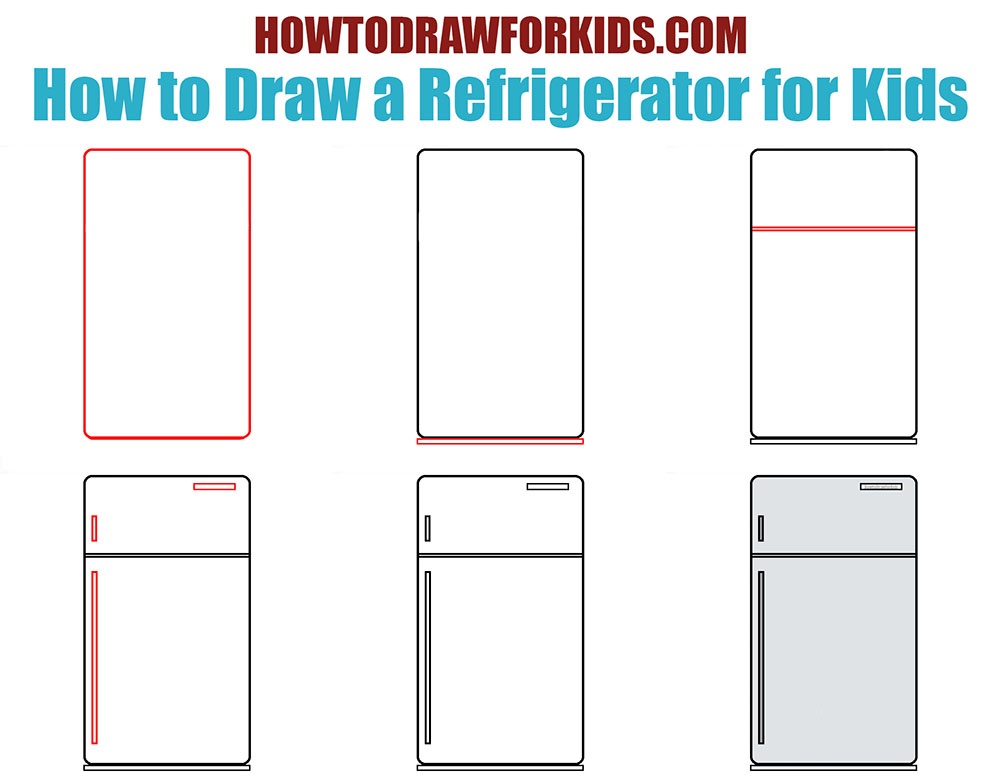 And of course, the traditional shortened version of this lesson which consists of all the steps of this drawing lesson. Save it, share it and subscribe to howtodrawforkids.com in social media!
SHARE THIS DRAWING TUTORIAL