Today I will show you how to draw a cake step by step. I am sure you will enjoy this simple and useful guide.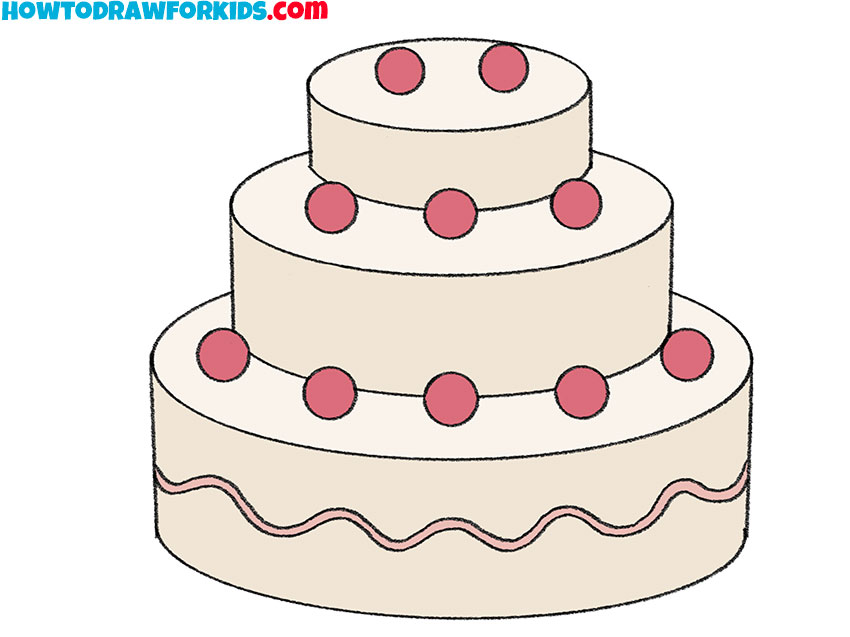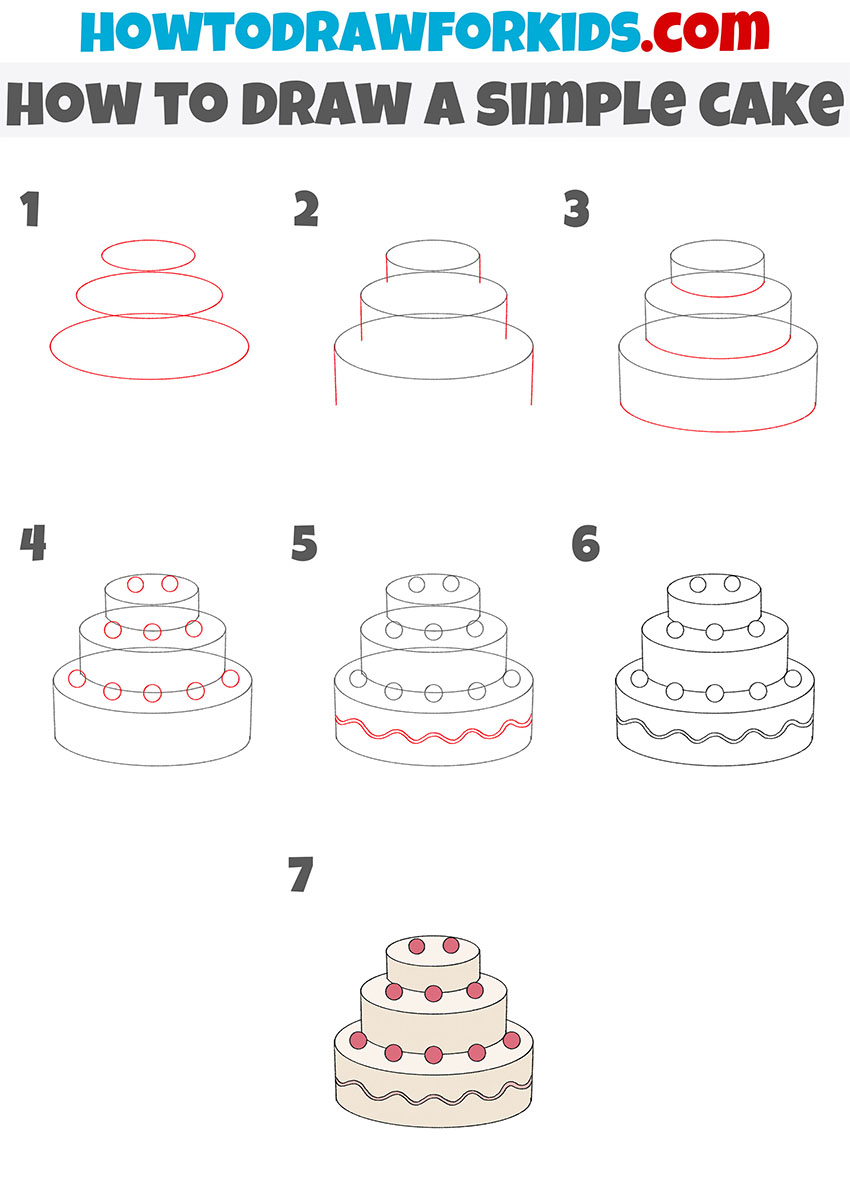 Here is a clear and accessible instruction on how to draw a cake step by step. Surely you love sweets and the implementation of this lesson will evoke pleasant associations for you, because now you have to draw a traditional festive dish, without which not a single event can do.
This lesson will be very useful for you, as you will once again train your spatial imagination and the ability to draw simple geometric shapes.
During the lesson, be careful and try to maintain all proportions. So, now prepare all your necessary art supplies and start following all the steps in this instruction sequentially.
Materials
Pencil
Paper
Eraser
Coloring supplies
Time needed: 30 minutes.
How to Draw a Simple Cake
Draw the top edges of each tier.

Sequentially draw three ovals of different sizes, which are located on top of each other.

Depict the sides.

From the ovals, draw straight down vertical lines on each side.

Add the bottom outline of each tier.

Draw a smooth curved line at the bottom of each tier.

Start drawing the cake decoration.

On each tier, draw several even circles of the same size.

Add decoration on the bottom tier.

On the bottom tier, carefully draw two wavy lines to represent the cream decoration.

Correct inaccuracies.

Take the eraser and carefully remove all the extra lines.

Color the drawing.

For coloring, use different shades of pink.
Traditionally, at the end of the lesson, I have prepared a PDF file that contains a brief instruction and additional useful materials necessary for the effective implementation of this lesson.