Now I will show you how to draw a small flower. The skills that you will gain in this lesson will be useful to you in the future.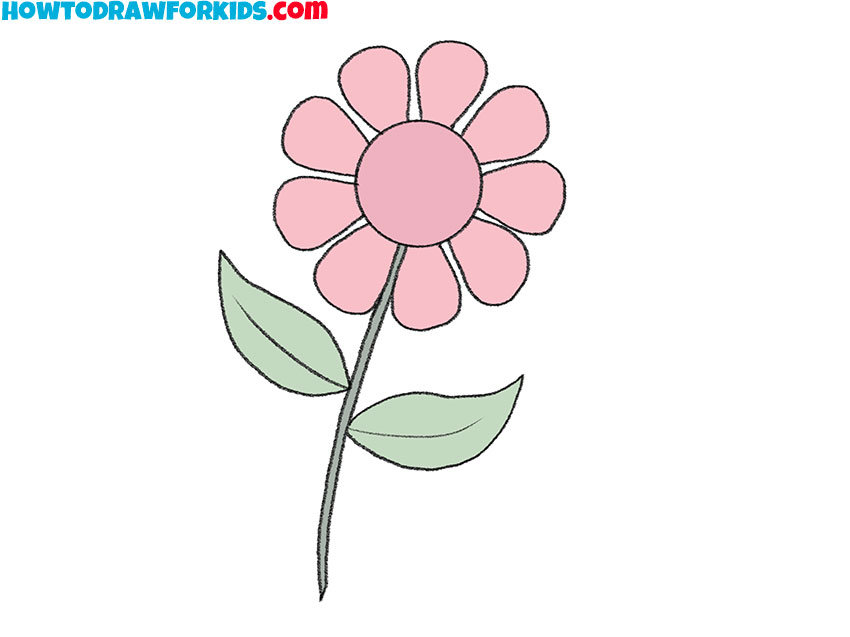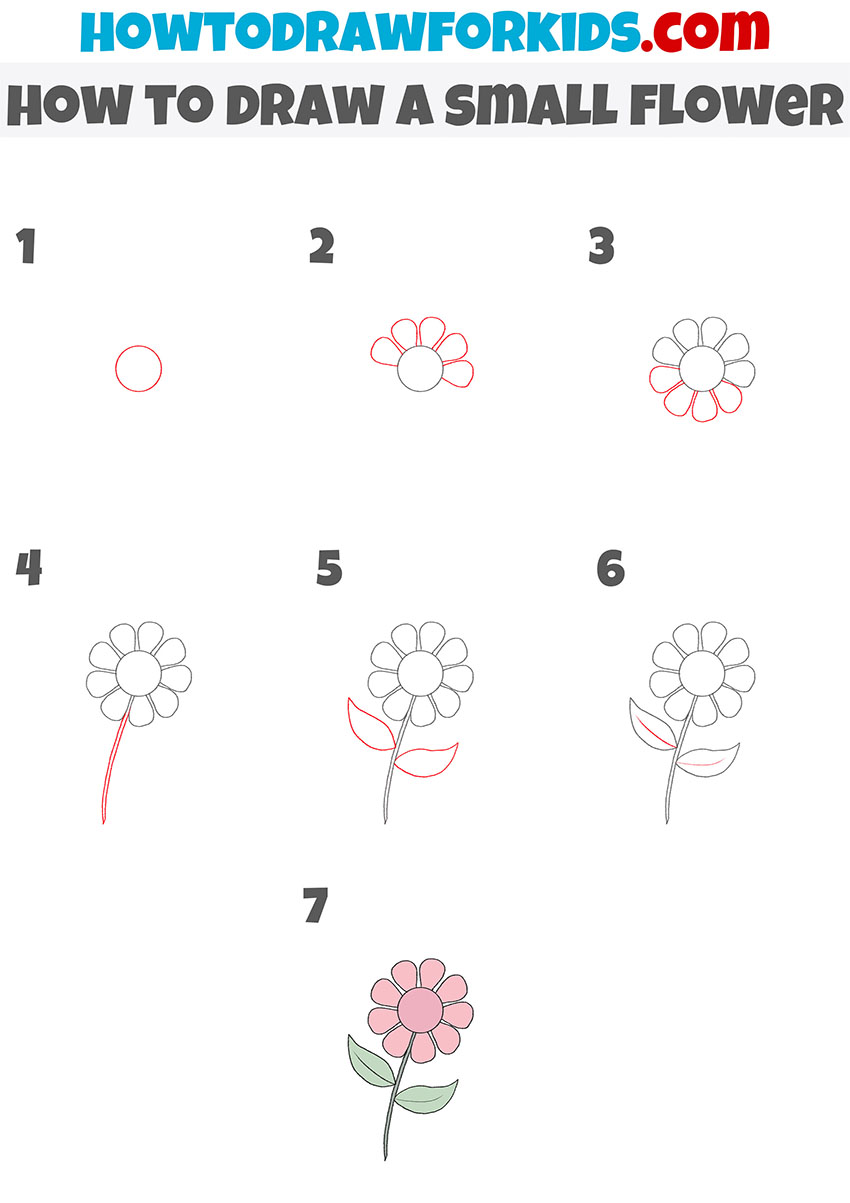 So, in this lesson I want to show you how to draw a small flower. This lesson is designed specifically for beginners, so it contains simple lines and a minimum of elements. Here is the easiest way to depict a small flower quickly and easily.
You see that the flower has a large middle and nine petals arranged in a circle. On a thin stem are two leaves on each side. It looks very nice.
In your drawing, you can depict any other number of petals and leaves. The main thing is to remember the sequence of steps so that you can easily depict a flower if necessary, for example, if you want to draw a still life or decorate a postcard with a flower for your friends.
Materials
Pencil
Paper
Eraser
Coloring supplies
Time needed: 30 minutes
How to Draw a Small Flower
Draw the middle of the flower.

Determine the location of your drawing and draw an even circle.

Add some petals.

At the top of the picture, successively depict five petals of the same shape.

Depict the rest of the petals.

At the bottom of the drawing, add four more petals of the same shape.

Sketch out the stem.

With the help of two smooth lines depict the thin stem.

Draw the leaves.

Depict the leaves on each side using smooth, curved lines.

Detail the leaves.

In the middle of each leaf, draw a smooth line to draw the vein.

Color the drawing.

For coloring, you will need different shades of pink and green.
The lesson has come to an end, and now you know how to depict a small flower. I hope you enjoyed this step-by-step guide. Write about it in the comments. Especially for your convenience, I have previously created a PDF file in which you will find a brief instruction and additional training materials.