Today I have prepared for you a lesson on how to draw a snail for kindergarten. I am sure you will find this guide useful.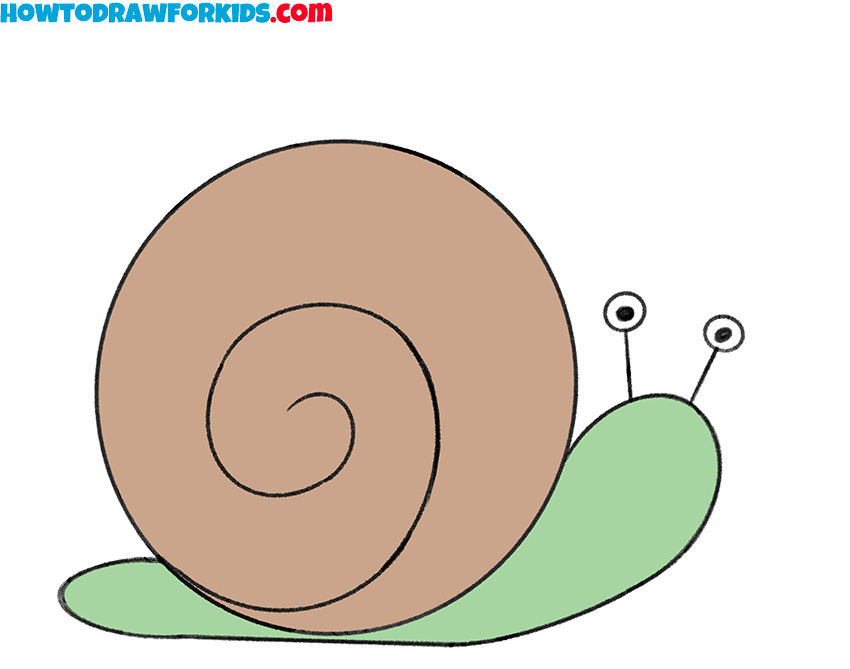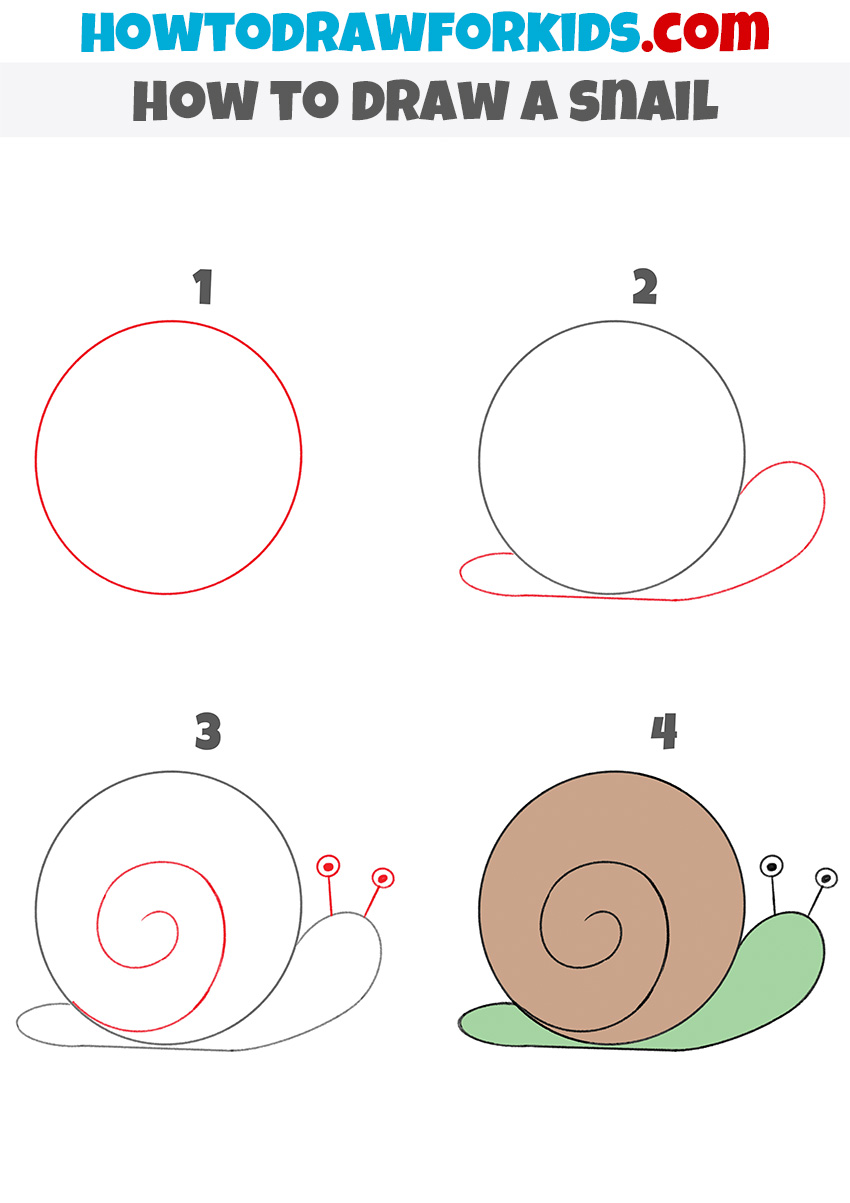 In this lesson, I will show you how to draw a snail step by step for kindergarten. Each step in this lesson is quite clear and simple, so this drawing will be perfect for both a beginner and a child.
Snails are one of the most ancient inhabitants of our planet. They can adapt to any habitat. These creatures look cute and absolutely harmless, but a snail has more teeth than any shark – there are 25 thousand of them.
Did you know that snails communicate with each other only through touch? These mollusks are completely devoid of the ability to emit any sound signals. Snails are found in children's stories and cartoons because they are considered funny.
Materials
Pencil
Paper
Eraser
Coloring supplies
Time needed: 15 minutes.
How to Draw a Snail for Kindergarten
Depict the shell of the snail.

To do this, draw a large circle. Take your time and do it carefully.

Sketch out the outline of the body.

The snail's body is called the sole. To draw this, use a curved line as shown.

Add details.

Depict tentacles on the snail's body, and draw a spiral on the shell. Don't forget to draw the eyes.

Color the drawing.

Choose brown for the snail shell and light green for the body.
I hope that you have drawn this cute drawing easily and with pleasure. Share your impressions of this lesson with your friends. Write your questions and wishes in the comments, I will definitely take them into account in the next lessons.
As a reminder, I have created a PDF file of this tutorial for your convenience. You can save it, send it to friends, and also return to this lesson at any time convenient for you, even if there is no Internet connection.